Story
CSM Alumna M.Lohrum wins Trinity Buoy Wharf Drawing Prize
Written by

Post-Grad Community

Published date

22 February 2021
Share story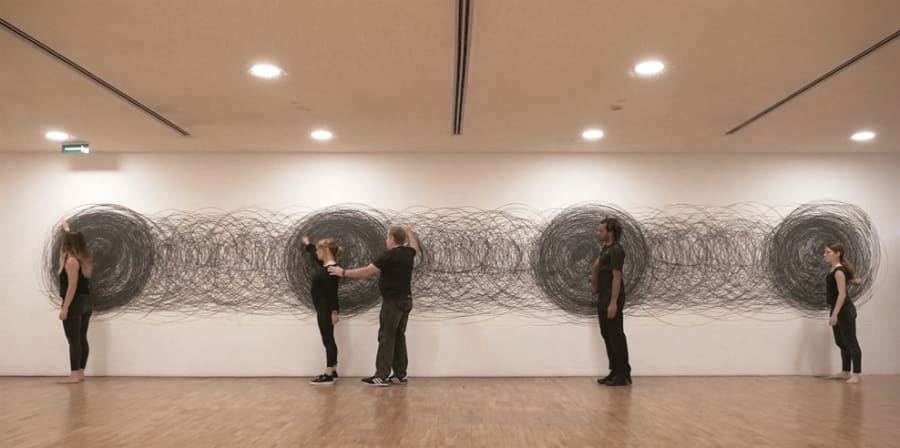 The UK's most important open exhibition for drawing, the Trinity Buoy Wharf Drawing Prize, revealed the 2020 awards during an online ceremony on Wednesday 13 January 2021.
From 4,274 entries submitted from around the world, 71 drawings by artists, architects and designers were selected for the Trinity Buoy Wharf Drawing Prize 2020 exhibition. Four prizes totalling £17,000, and three special commendations, were awarded by the Trinity Buoy Wharf Drawing Prize 2020 selection panel, Ian McKeever RA, artist, Sophia Yadong Hao, Principal Curator of Cooper Gallery, and Frances Morris, Director of Tate Modern.
"It is unusual to have the opportunity to see a broad spectrum of drawing which the Trinity Buoy Wharf Drawing Prize allows"saysIan McKeever RA "One marvels at the breadth of touch, process, image, rigour, and even humour, artists are able to conjure up through the simple act of drawing." According to Sophia Yadong Hao, "so many of the works reveal the fragility and ambiguity of our interaction, concern for, and absolute involvement with this moment of the world, the body, and above all, with the possibilities of mark making as a language, that tells us everything about our humanity and the world we dwell in."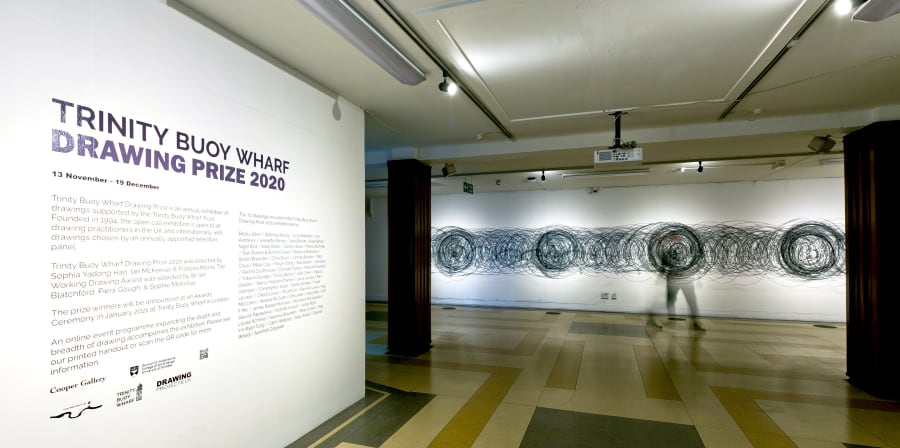 For the first time in the Trinity Buoy Wharf Drawing Prize's history, the First Prize of £8,000 went to a performative drawing: M. Lohrum's You are It. M.Lohrum (Madeleine Lohrum) graduated from Central Saint Martins in 2017, where she studied MA Fine Art.
Between drawing, installation and performance, this collaborative piece challenges the individual notion of authorship by emphasising collectivity and collaboration. Participants were invited to follow these rules: 'Walk along the paper. Draw circles with your arm. Stop below the lights. Resume your march when other participant touches your shoulder' for the performance documented in film in the exhibition. You Are It has also been adapted to accommodate safe social distancing for participants at Cooper Gallery at the University of Dundee and Trinity Buoy Wharf in London.
The Prize's selectors applauded the collective embrace of M. Lorhum's work. "The invitation to members of the public to participate as anonymous makers and the work's dependency on collaboration between strangers felt timely and necessary speaking to the power of art bring people together" says Frances Morris.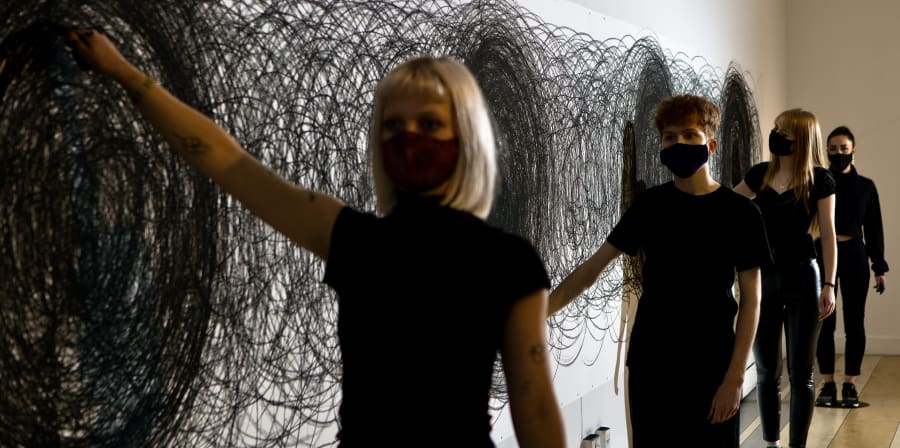 Trinity Buoy Wharf Drawing Prize 2020 Award winners:
First Prize, £8,000: M. Lohrum, You are It, 2019, performative drawing, charcoal on paper (video 13 mins: 6 secs), dimensions variable
Second Prize, £5,000: Nancy Haslam-Chance, Tea, Teeth, and Pendant Alarm, 2020, all pencil on paper
Student Award, £2000: Ayeshah Zolghadr, Circling the Square I, 2020, digital line drawing
Working Drawing Award, £2000: Ben Johnson, Scrovegni Chapel Worksheet, 2019, ink on paper