In an age of information overload, where any data we crave is available at our fingertips and people are sharing the latest events or trends via social media, the role of journalism seems precarious. Uncertainty about the current media landscape has been perpetuated by accusations of 'fake news' from politicians and public figures.
Yet, arguably, journalists are more relevant than ever.
Writers, news reporters and broadcasters can cut through the noise, present us with the facts and demystify the tangled web of information bombarding us each day.
—
Beyond reporting news, journalists also act as cultural mediators – i.e., the people who share their expert views on cultural topics that inform our lifestyle choices and creative things we engage with (e.g., reviews or product lists). They also tell us stories that offer a glimpse into other ways of life. Arts journalism is broad, covering many topics – visual arts, film, music, fashion, culture, etc. – and different media, from written to broadcast (such as TV and radio) and magazine publishing. Our digital age means all these forms of journalism are online, too: articles, magazines and documentaries are all a click away. Then there are cross-discipline areas such as photojournalism, which blurs the lines between reporting and documenting through visual communication.
For the article below, I've picked out students who are using a range of different journalism disciplines to report on creative topics.
Pablo Más Guilló: Photojournalism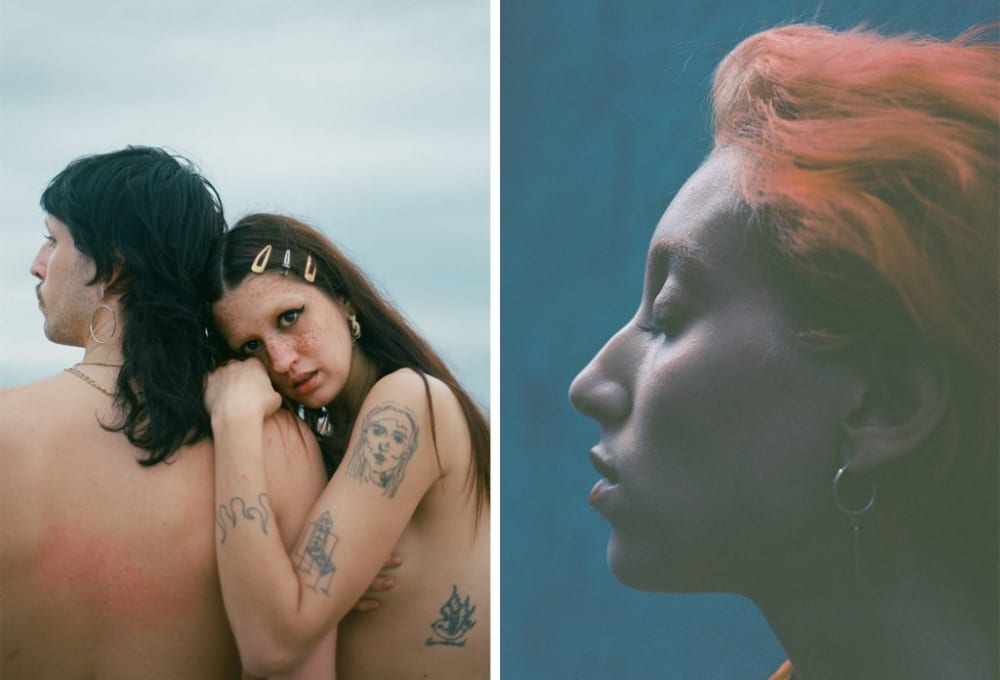 Spanish film photographer Pablo Más Guilló drew on his skills as a visual creative to produce 'MY FAVOURITE CUSTOMERS', an independent photo book publication that consists of a collection of the photographer's favourite faces and stories that he has told. Pablo's highly stylised images are saturated with emotion, capturing his subjects' vulnerability and vibrancy at once. Pablo aimed to create a visual tome of intriguing subjects that would "bottle up their essence and (make them), in theory, my customers," he says.
Check out Pablo's photos on Instagram: @pablo__mas/
Find out more about the course Pablo studied: BA (Hons) Magazine Journalism and Publishing
Rhea Denenga: Magazine journalism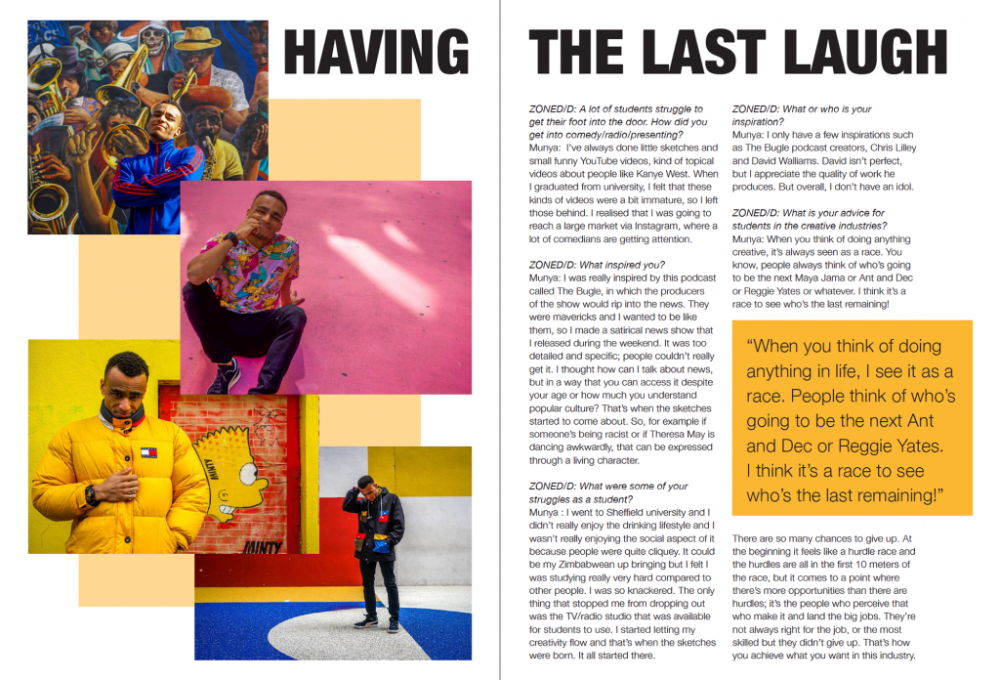 Rhea Denenga's magazine 'Zone/d' offers students practical and relatable information for navigating their creative aspirations beyond the academic world. Her interview with 4Music presenter and comedian Munya Chawawa addresses the struggles of starting out in the creative industries "because I felt that a lot of successful people don't always talk about the nitty-gritty of show business," Rhea explains. Another article in the magazine about the booming business of reselling sought-after streetwear explores ways in which students can enter raffles to win exclusive trainers, some of which have been resold for £6,000. "It's something that would inspire a lot of students and is totally doable," she adds.
Find out more about the course Rhea studied: BA (Hons) Magazine Journalism and Publishing
Weiqi Yap: Fashion journalism/online writing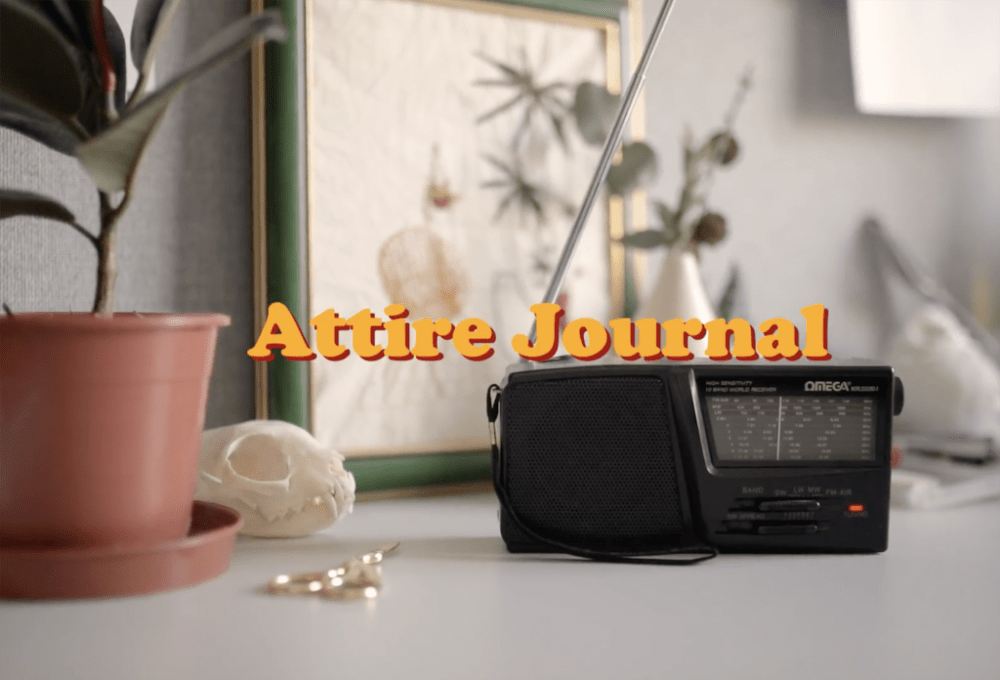 Singaporean fashion writer Weiqi Yap leans towards long-form investigative pieces about the fashion industry. Her work aims to dissect and challenge what fashion can mean in today's society. She has written for digital platforms including The Fashion Studies Journal, EDITED, The Fashion Conversation and Dear Boy Magazine, as well as producing her own publication for her fashion journalism course, Attire Journal. Weiqi describes it as "a critical online platform on Singaporean fashion", which taps into the creative processes of emerging var/www-grown designers. Currently studying her MA Fashion Curation at London College of Fashion (LCF), Weiqi incorporates her journalistic skills by posting regular reviews and musings on fashion displays via Instagram.
Read Weiqi's reviews on fashion curation online: fashionstudiesjournal.org
Find out more about the course Weiqi studied: BA (Hons) Fashion Journalism
Aurore Kaddachi: Video/digital journalism
Is Grenfell Theresa May's greatest failure?
Video: shot and edited by Aurore Kaddachi for joe.co.uk
School of 2017 BA (Hons) Journalism alumna Aurore Kaddachi recently joined digital sports and culture platform joe.co.uk as a multimedia producer, creating videos for its website. While studying, Aurore assisted in launching the 'Berlin Refugee Project', travelling to the German city with a team in 2015 to visit Europe's largest refugee shelter and uncovering the untold stories of the migrants and volunteers there. She also worked as a student producer on London College of Communication's (LCC) 'Refugee Journalism Project', migrantjournalism.org which supports refugee and exiled journalists to re-start their careers in the UK.
Find out more about the course Aurore studied: BA (Hons) Journalism
Alfieyah Abdullah: Online writing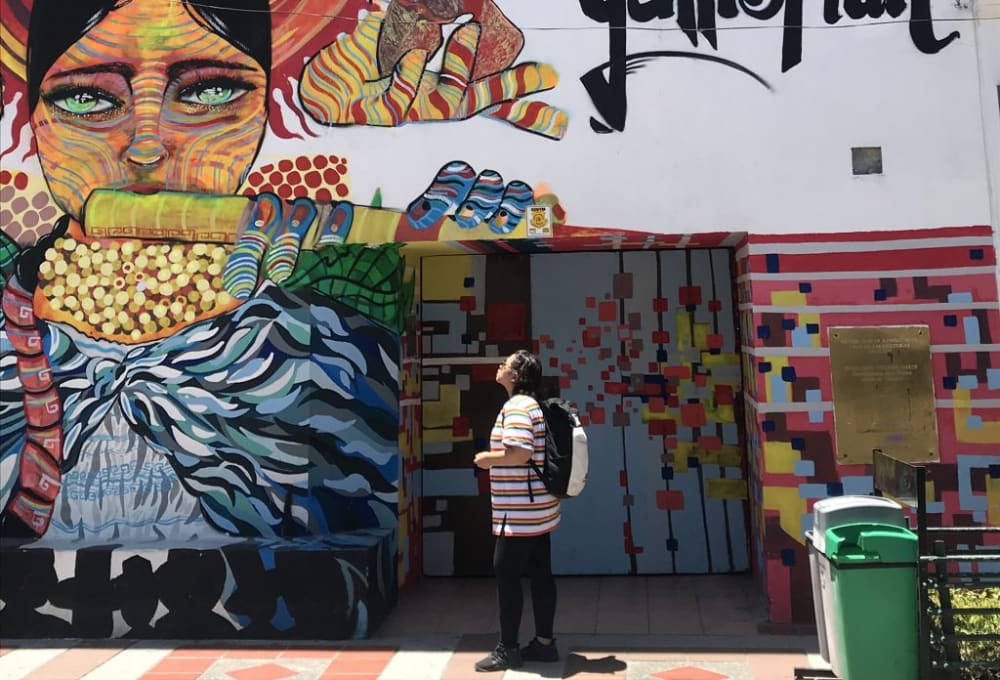 Alfieyah Abdullah is a travel, culture and lifestyle writer based in Singapore. Her final project dissertation for her MA course took her into the depths of the Amazon jungle in South America, where she documented her experiences of the indigenous culture, as well as her travels in Quito, Ecuador. She is now a full-time writer for website Hype and Stuff. Being artistically inclined, Alfieyah is also art director and illustrator for Oppose – a student-produced zine that takes a serious and satirical approach to the impact of gentrification, which she co-founded with her classmates.
Read Alfieyah's articles on Singaporean travels and culture on hypeandstuff.com
Find out more about the course Alfieyah studied: MA Arts and Lifestyle Journalism
Jessica Heron-Langton: Online writing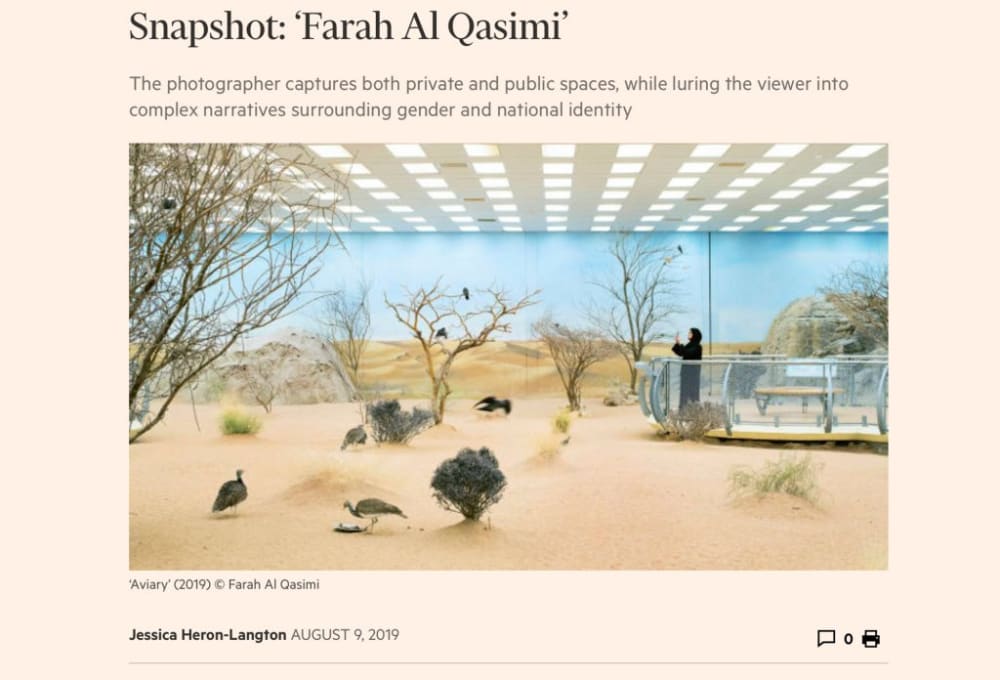 Writing about the mixed-race experience is Jessica Heron-Langton's 'beat' – her area of expertise. It was the focus for her MA dissertation, which she addressed from a personal perspective, and the topic on which she has written and spoken for other media platforms such as gal-dem zine and BBC Radio 5 Live, exploring its socio-political aspects. During her studies and since graduating, Jessica has produced articles on arts and beauty subjects during internships at Elephant Magazine, Dazed, TANK and the Financial Times Life and Arts desk.
Find out more about the course Jess studied: MA Arts and Lifestyle Journalism
Cynthia Jreige: Fashion and magazine journalism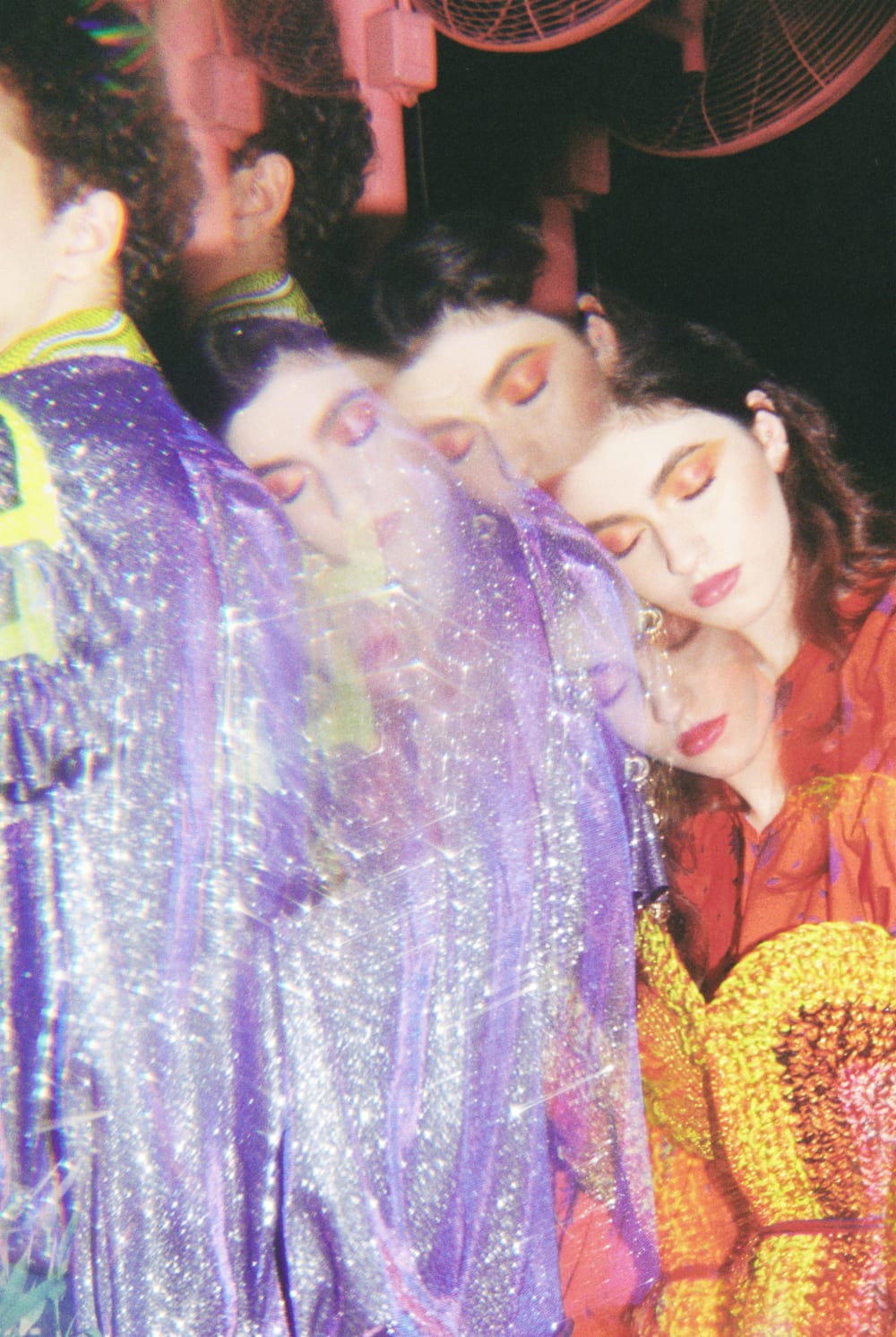 Lebanese-Luxembourgish entrepreneur Cynthia Jreige is the founder and editor-in-chief of Jdeed Magazine, a publication she created on her MA Fashion Journalism. Two years later, the magazine is now sold in 347 stores across the Middle East, the US and Europe. Meaning 'new' in Arabic, Jdeed offers an alternative look at the Middle East's arts scene – "a fresh gust of innovation is hitting the region," says its website, which showcases emerging Arabic creatives and cutting-edge fashion from rising designers. Jdeed presents the Arab world in a way befitting of its name, fusing tradition with transgression. Cynthia merges her editorial role with her work as a stylist, leading the artistic direction on photoshoots and videos for artists including Lebanese band Mashrou' Leila.
Explore the magazine: jdeedmagazine.com
Find out more about the course Cynthia studied: MA Fashion Journalism
Mohamed Alaradi: Video journalism
Video: Documentary shot and edited by Mohamed Alaradi.
After being detained in his native Bahrain for documenting the uprising of the 2011 Arab Spring as a newspaper photojournalist, Mohamed Alaradi came to the UK as a refugee journalist. He completed his BA in Interaction Design at LCC and continued his studies there as the first recipient of the Beyond Borders Bursary, which helped to fund his MA in Arts and Lifestyle Journalism. Mohamed is also a designer, photographer and videographer, having worked with Arabic news channels to report on London-based events. For his final MA project, Mohamed's journalistic documentary titled 'Passion' followed creative people as they embraced theirs: a passion for skateboarding, music and making things by hand.
Check out more of Mohamed's work on his website: aradi.art