Anette Ollerearnshaw is Production and Digital Lab Manager at Wimbledon. She manages a 14-strong, growing team of technical and production specialists.
Her colleagues support students' learning and help them to realise their practical and digital ambitions through engagement in the workshops and studios across all the courses that form the Production, Design and Technology and Acting and Performance programmes.
A former UAL student before she became a staff member, Anette boasts a long career of "making magic happen" backstage in theatres such as the English National Opera at the Coliseum, Shakespeare's Globe on the Southbank and London's Barbican Theatre. It was in these busy and demanding environments that she developed the technical leadership and cross-discipline collaboration skills that she now brings to her work at Wimbledon.
We spoke to Anette earlier this year about the new multi-modal thinking and making she anticipates that will dominate as a result of the pandemic, and her own background in theatre, management and what she describes as "a colourful career".
Henry IV, Part 1 recorded live at Shakespeare's Globe, August 2010
Getting into theatre
Anette's route into theatre came after she had children and undertook an Access course as a mature student. "In 2000 I studied an Access course in Media Hair and Make-up, and it was my Course Leader there who suggested I apply for London College of Fashion's BA (Hons) Hair, Make-up and Prosthetics for the Performing Arts" she says. "That was a pivotal moment in my life."
After she graduated, Anette worked as a freelancer for 7 years on various contracts including on the Barbican's production of Robert Wilson's The Black Rider, with music by Tom Waits. She also studied for a PG Cert in Arts Policy and Management at Birkbeck in 2009. "I naturally tended towards leading teams," she explains. "In any job I took on in a theatre, I often found myself being trusted and asked to take over the supervision. I wanted to formalise my love for progressive and creative leadership and management by gaining a qualification."
The Black Rider, The Casting of the 12 Magic Bullets, filmed at the Weiner Festwochen, 1990
From 2011-2014 Anette was Head of Wigs and Make up at the English National Opera (ENO), a world-class national company recognised internationally for the standard of their innovative work and high production values.
"It was an amazingly rewarding job, but also super busy!" Anette recalls. As Head of a team of 30 specialists at the ENO, we staged around 13 world-class operas annually with each production having about £1m invested in it. These included large scale ambitious co-productions with international partners like the Metropolitan Opera in New York, Teatro alla Scala in Milan and Teatro Real in Madrid; they required collaboration and liaison with teams all over the world. Opera as an artform utilises the full toy-box of production & performing arts practices; with hair and make-up being an essential part to bringing the storytelling to life.
"For me, the continuous challenge is to spearhead hair and make-up as an integral, recognised and valued technical discipline alongside lighting, sound engineering or stage management" she explains. "What that role requires in an organisation like the ENO is firstly to be able to think in laterally and in unconventional ways; following closely is putting together teams of people with exceptional creative talent and skills that can collaborate in bringing the vision and designs to life for stage, image or screen."
"The job is to work with people, to understand them, to listen and to analyse how that translates as a bigger picture – I think that's also what I have brought to my roles at UAL."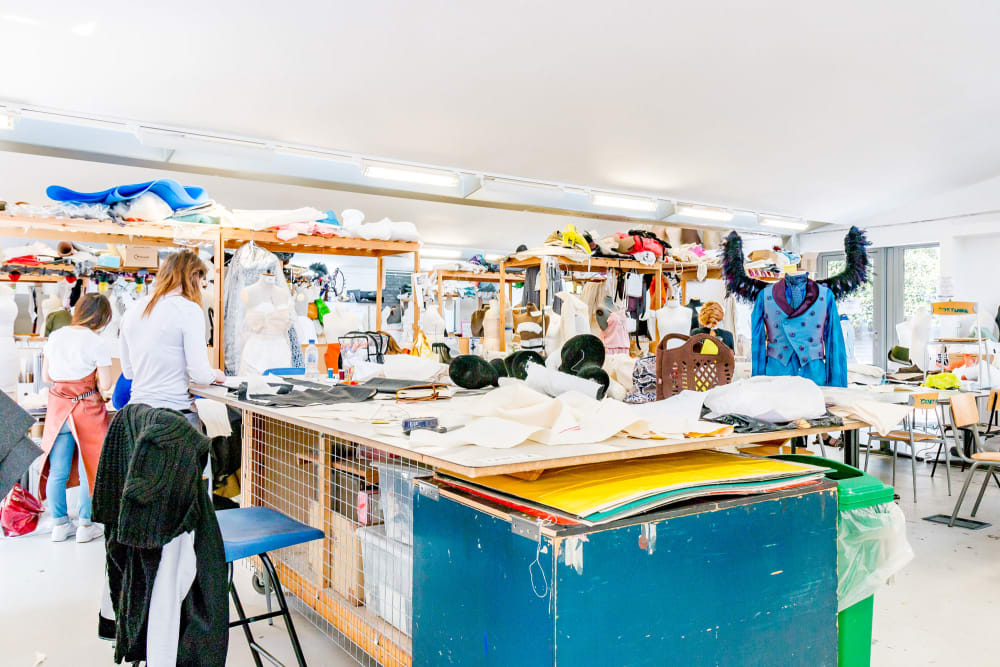 Transferrable skills
"I'm a huge fan of education - it's allowed me to become who I am" Anette says. So it seemed like a natural step to have made when she applied for the job of Technical Manager at Camberwell back in 2014 – her first job at UAL.
"The pivotal step - something I am always passionately building on – is to help other people to understand that I can apply the skills I have learnt working in a busy backstage department to a broader creative production and educational workplace."
Anette is aware that for many people in her sector, hair and make-up is considered a niche specialist area, and it's not often recognised that the skills required to run such departments are as transferrable as traditional routes such as stage management or lighting. In the post-Covid arena, priorities and human capital values will inevitably shift and creative management and leadership skills are as much needed in the sector as financial and digital specialisms.
"When I applied to work at Camberwell," she explains, "I could see that the key to success in the role wasn't to know how to personally excel in all of those different technical fields such as print making, ceramics or conservation. My specialism is the ability to analyse complex information and to combine this with my extensive leadership knowledge and experience so that resources and technicians could flourish, develop and thrive in the educational setting."
Anette oversaw the technical team at Camberwell College of Art for 4 years, throughout a period which saw the college undergo major building work to expand, provide new workshops and reconfigure the existing buildings.
But when it was announced that Wimbledon College of Arts was to transition to become a centre for performance, she says "I knew that was where I will be best able to apply my knowledge and skills! The values of the collaborative arts are at the centre of everything I do, and my working here makes perfect sense."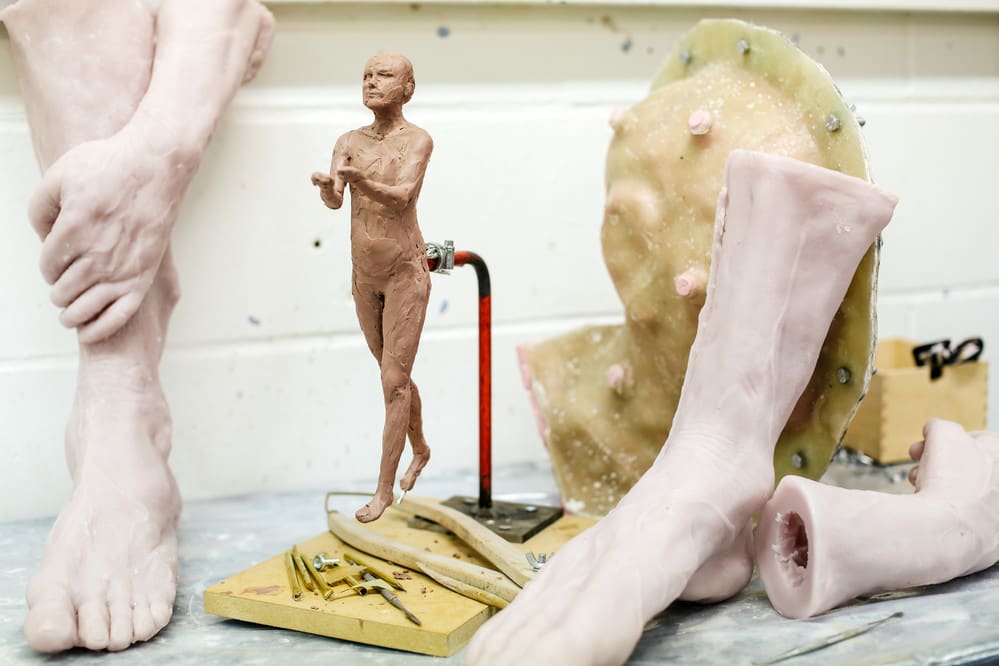 Industry links
Before she joined Wimbledon, Anette was able to negotiate a kind of sabbatical from her role at Camberwell. This one-year period of unpaid leave was granted by UAL for her to develop internationally and keep in touch with her professional practice. Anette used this time to go and work at the Dutch National Opera and Ballet as Head of Wigs and Make-up. Here she worked on 8 full scale in house and touring ballets and 14 world-class opera productions including a run of Karlheinz Stockhausen's Aus Licht for the Holland Festival as well as the world premiere of Caruso a Cuba. Throughout the year she worked with leading artists in their field including Robert Wilson, Katie Mitchell and Simon McBurney.
Keeping in touch with industry practices is extremely important for her, especially in the fast-paced world of theatrical production. It's something that is championed at Wimbledon, with industry professionals and alumni regularly visiting to share their work with students. Many staff members also continue their own practice alongside their educational work.
Caruso a Cuba at the Dutch National Opera and Ballet, recorded in 2019.
From 2014 - 2020, Anette was also a Trustee Director at the Association of British Theatre Technicians (ABTT), a membership organisation which sets and upholds standards in technical excellence, safety and compliance for theatre and live performance.
Through this organisation, she continues to have access to a network of industry professionals from all over the country, who share their expertise and experiences with one another. At present, as a response to the challenges Covid-19 has presented within the industry (especially those professions relying on closer personal contact), she is currently forming the ABTT Wigs, Hair and Make-up (WHAM) Safety Committee.
It will be made up of cross industry talent to collaborate on writing standards of safe practice and these are scheduled to be included in the ABTT Yellow Book formally titled Technical Standards for Places of Entertainment. This is recognised by the Health and Safety Executive to help make improvements in building, maintaining, managing and operating places of entertainment.
This year, Anette has written a series of 3 articles for the ABTT's journal Sightlines about the impact of the Coronavirus pandemic on technical theatre education and the creative responses she has seen to the challenges that graduates and the industry have faced.
Anette is also excited to announce her new role as Trustee at the Early Opera Company: "It will be great to start working with the board and the artistic team on shaping the future of this organisation. This will inevitably include increased involvement with digital platforms and interesting ways of engaging with them."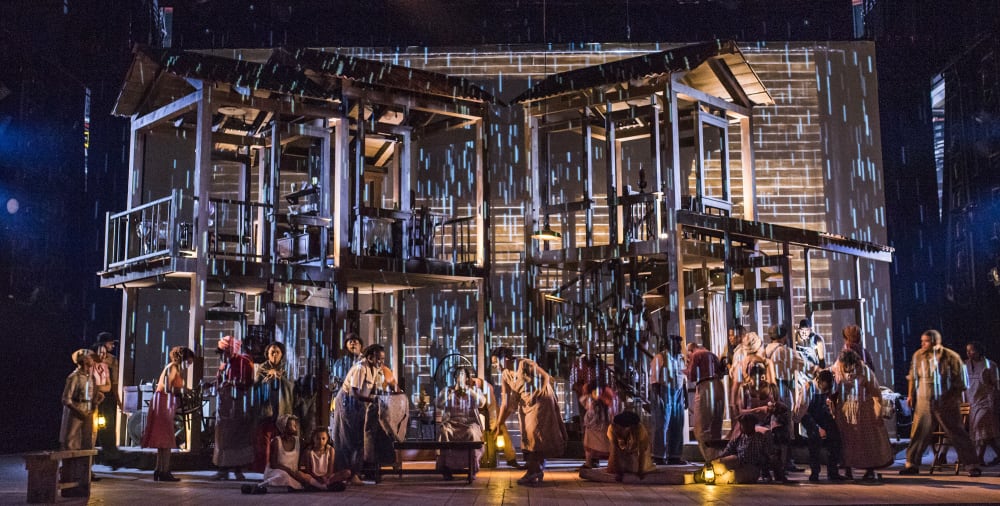 Creative responses to Covid-19
There has been a lot of discussion in the media about what the impact of the global pandemic will be on students whose studies have been disrupted this year and Anette is optimistic about the way that Wimbledon has responded: "What's so great about working here is seeing the creative responses to these challenges. I genuinely believe that our students and graduates are in the best position to form innovative solutions and partnerships to the challenges they are facing."
She goes on to quote from one of the article she has written for Sightlines: "As a collective we should be well prepared to shift our professional practices to the new challenge of yet another reality. Generating solutions, teamwork and making things happen in innovative ways is our business."
She also feels positive about the way in which the challenges will bring the theatre industry together: "People are asking 'how is the National Theatre going to deal with this? What are they doing on Broadway?' Everyone is going to have to get together because it only makes sense to share our plans for how to overcome this as a community".
Thinking about the barriers to physical theatre that social distancing have made necessary, she thinks the growth in more digital technology is inevitable – and had already started: "In my recent years working in theatre productions I have seen a wider use of new and emerging technologies, with more and more productions being put on the stage with an ever-increasing appetite for mixed realities and especially now broader multi-channel output."
"I have a strong sense that now is the time to dream big, lead the way with vigour and a fearless desire to thrive united. For an industry that has nothing left to lose, it seems that we have everything to gain. As hard as it will be, this year's graduates are the best prepared to help steer and shape the future of theatre and performance locally, nationally and globally."
Take a look at Wimbledon's facilities

Find out about Wimbledon's courses