Wimbledon College of Arts has a range of specialist facilities and workshops. From wood to metal work to the latest film, sound and digital technology.
Our expert technicians are on hand to provide support. We also have a number of dedicated spaces for our costume and performance courses.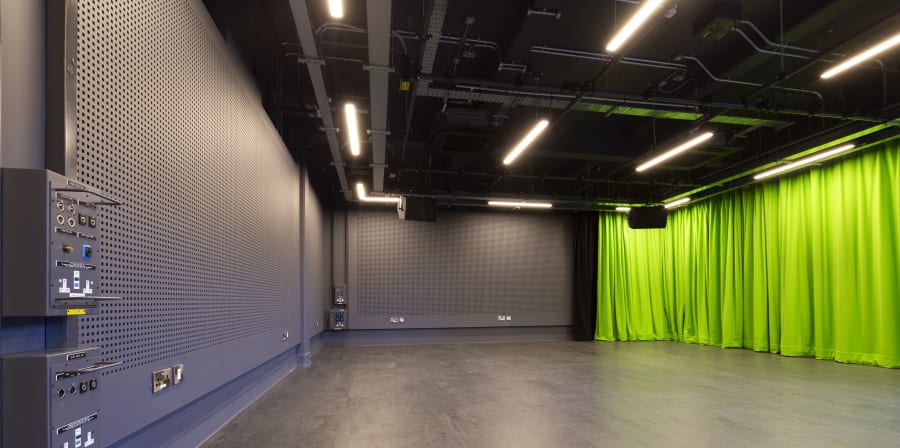 Technically Enhanced Studio
All students at Wimbledon have access to the Technically Enhanced Studio. It has a lighting rig to facilitate lighting and projection set up and the green screen enables post production effects on moving image work. The studio is networked to other spaces within the college.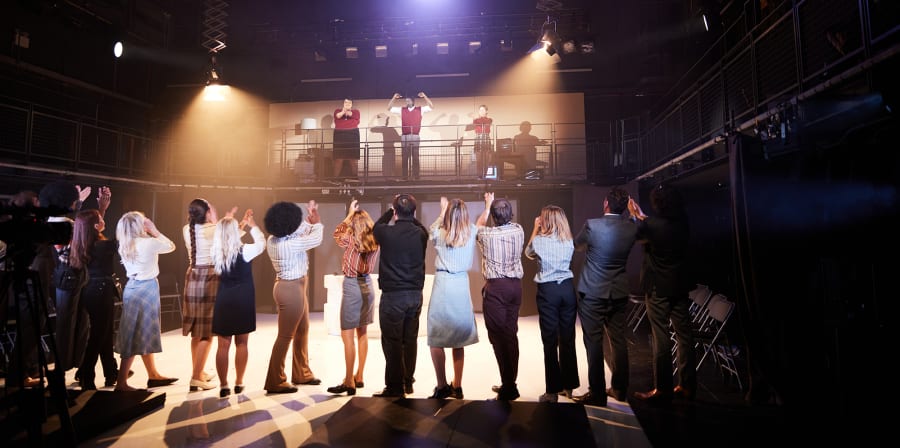 Theatre
In Wimbledon's industry standard theatre, students are supported through the whole performance process, from rehearsal to staged production. The theatre is currently undergoing redevelopment with an expected completion date of summer 2021.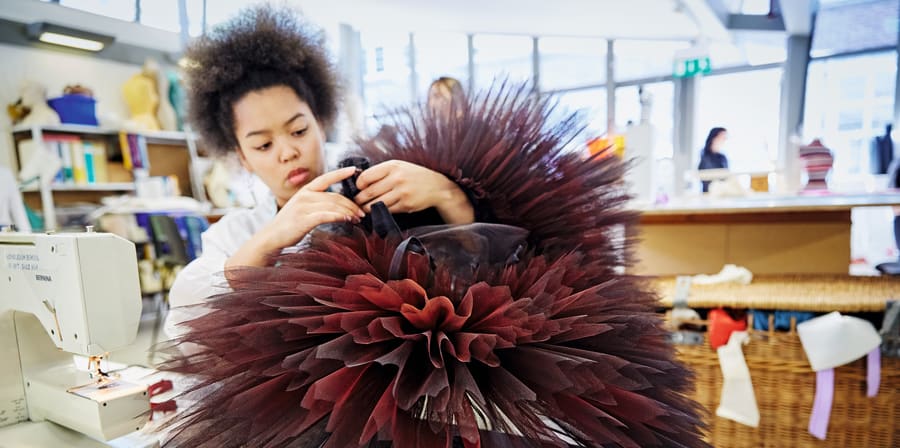 Costume Workshop
Wimbledon's costume workshop combines studio space with industry standard equipment to help students produce professional costumes. Students have access to dress stands, hat blocks, industrial irons, over lockers, pattern cutting tables, sewing machines, steamers and a digital embroidery machine. There is a material store providing low cost materials for students.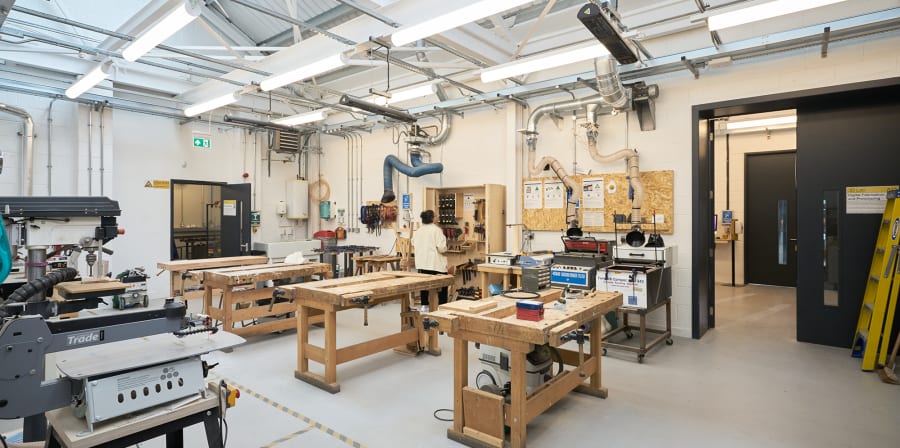 3D Lab
The 3D Lab is where students can prototype ideas in metal, wood and plastics using various 3D and digital techniques and processes. It is both a physical and virtual resource where students can use a variety of equipment onsite and gain access to online technical teaching in making and production. The 3D Lab is a collection of spaces which can accommodate different scales of work created across our costume, production, theatre design and performance courses. It is equipped with a variety of machinery and work stations along with power and hand tools to enable making across 3D and digital fabrication processes.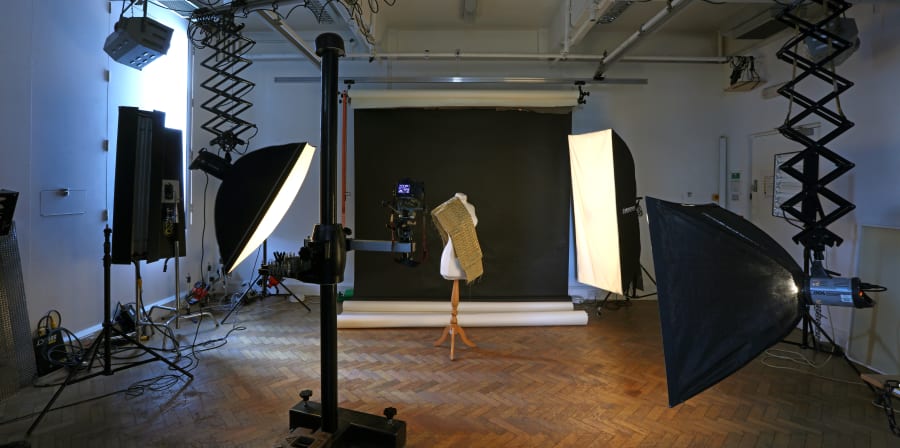 Film and Video Production
Animation room with 2D and 3D stop motion facilities and specialised picture capturing software. Sound room with digital audio workstation (DAW), midi controllers, microphones and synth. Photographic studio with lighting rig and backdrops. Wimbledon also has a range of printmaking facilities.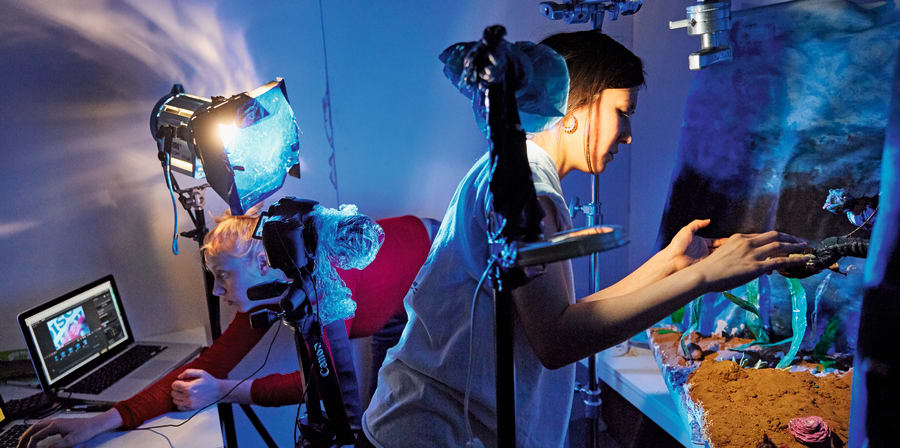 Central Loan Store
Wimbledon students can borrow equipment such as laptops, data projectors, TVs, DSLR cameras, video cameras, lighting, sound recording equipment and more.
Performance Studios
Our performance students have access to a range of studios to facilitate teaching, workshops and independent studio practice.
Facilities improvements
In summer 2020 Wimbledon started site development work as part of a multimillion-pound investment programme to create an integrated performance environment in our College. The main phase of works has now been completed, with the final works to refurbish the library due to finish in early 2023.
Our facilities and workshops can now support digital theatre, immersive and mixed reality technology. Read more about our site development work.