The UAL Decolonising Arts Institute challenges colonial histories and imperial legacies – disrupting ways of seeing, listening, thinking and making – to drive social, cultural and institutional change.
We recognise the importance of past and current research projects and curriculum change projects at UAL and beyond. These include the ground-breaking AHRC Black Artists and Modernism research project, various initiatives led by UAL Teaching and Learning Exchange and Arts SU, and the longstanding work of Shades of Noir (now the Centre for Race and Practice Based Social Justice).
We want to amplify local and global movements to decolonise, and the complex genealogies and geographies of postcolonial, decolonial and intersectional thinking and practice.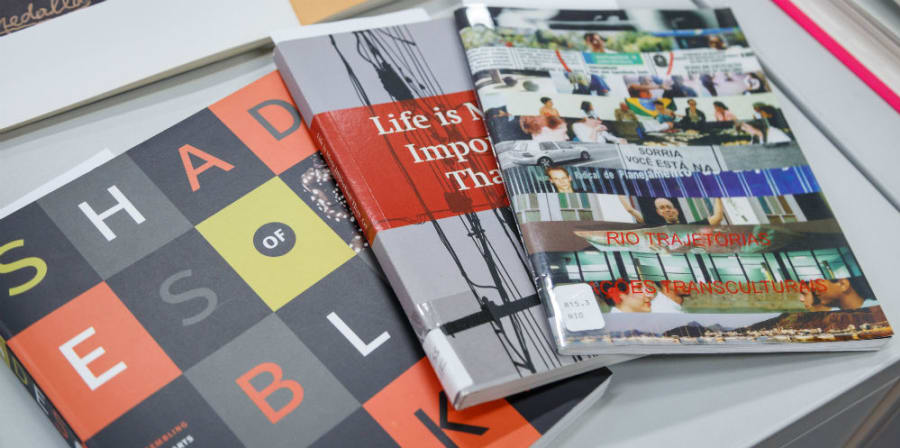 Our approach
We approach decolonisation with Arundhati Roy's broad understanding of colonisation in mind:
Whose colonisation of whom are we talking about? Some countries have colonised other countries, some cultures have colonised other cultures, some races and castes have colonised and enslaved others, some languages have colonised other languages, some religions have eviscerated others, some ideologies have wiped out others, some genders have dominated and oppressed others. The categories are infinite, the hierarchies complicated and intersecting, the project of domination ongoing.
— Arundhati Roy, 2017
Our mission
Our mission is to challenge colonial and imperial legacies – to disrupt ways of seeing, listening, thinking and making – in order to support and drive social, cultural and institutional change.
We aim to achieve this by:
Evolving the Institute as a decentred, disruptive and porous space.
Creating opportunities for emerging practitioners and researchers, including UAL staff, students and alumni.
Collaborating with individuals, collectives and organisations across the arts and education.
Developing interdisciplinary projects and partnerships within UAL and across arts and education sectors.
People and governance
The Decolonising Arts Institute is governed by a Management Board, chaired by Professor David Mba and supported by an Advisory Board, chaired by Dr Sharon Cole (interim).
The Institute's vision, mission and strategic development is led by its Director, Professor susan pui san lok.
The Institute's day-to-day operations are overseen by its Manager, Clare Pattenden. The work of the Institute is carried out by a small core team and various Associates and partners.