The UAL Decolonising Arts Institute works on collaborative projects in arts and education across UAL and beyond, seeking to drive and support cultural and institutional change.
Our projects have grown out of dialogues and partnerships, including with artists, researchers and other higher education institutions.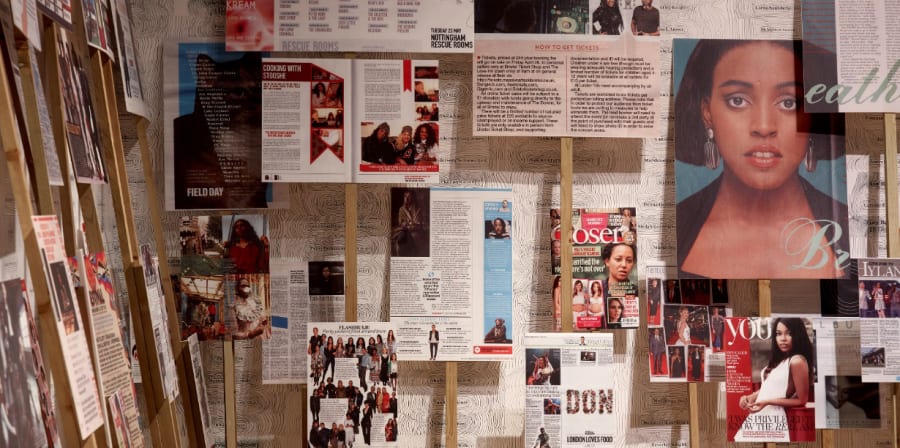 Transforming Collections: Reimagining Art, Nation and Heritage
Dissolving barriers between collections, surfacing patterns of bias and uncovering hidden connections.
20/20
Catalysing artists' careers and change in UK collections through 20 residencies, 20 commissions and 20 new acquisitions.
Decolonising Archives
This programme explores institutional histories, memories and experimental approaches to decolonising UAL from within.
Decolonising Collections
Our curatorial research network residency programme in collaboration with 3 collections partners: Arts Council Collection, British Council Collection and Manchester Art Gallery.
Digital Archives
Decolonising Archives: Digital Artist in Residence programme in collaboration with iniva: the Institute of International Visual Arts.
In parallel with the Decolonising Archives Research Residency programme, the artist's role is to focus critically and creatively on a specific aspect of iniva's digital materials and online archive.
Workshops
Decolonising British Art

Series of events exploring exhibition practices and curatorial strategies for decentering, resituating and reviewing artworks and collections.

Decolonising Museums

Workshops supporting people working in and with museums to embed anti-racism and decolonisation in museum practices.
More to explore
About us

Find out more about our vision and ambitions for decolonising arts.