The UAL Decolonising Arts Institute hosts various events including ongoing series of Conversations, Roundtables and Visiting Speakers.
We develop dialogues with staff and students across UAL, and nurture networks and collaborations with colleagues nationally and internationally.
Explore recordings of our events.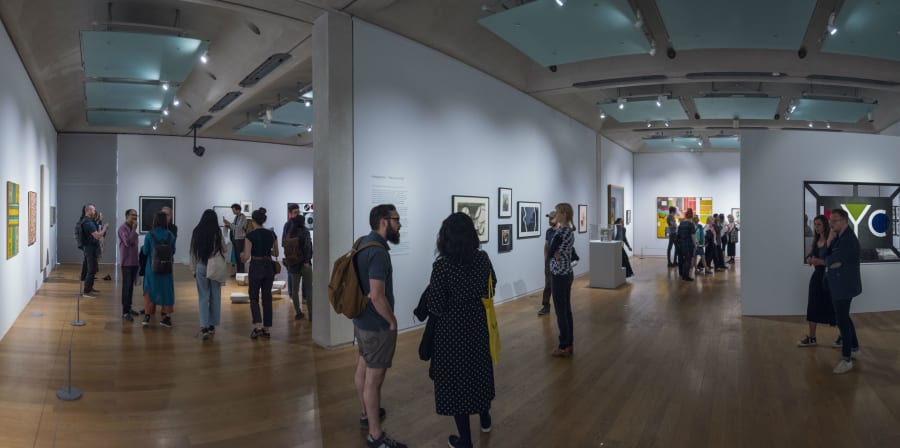 'Cultural Urgencies' - Roundtable series
We present a series of UAL and public-facing roundtable discussions, convened by Institute Research Fellows and Associates. The first event was guest curated by London College of Fashion.
Professor Shahidha Bari chairs a discussion reflecting on work that attempts to de-centre Western, white and Eurocentric ideas of fashion.
Decolonising Language and the Multilingual University
Dr Victoria Odeniyi brings together scholars and practitioners to explore linguistic diversity and its role in decolonising the University.
Cultural Narratives of Interlocking Crises: COVID-19 and Black Lives Matter
Convened by Dr Khairani Barokka, this event discusses how narratives on Black health are reflected or skewed in culture and media, in the Americas and UK.
Roma Lives: Reflections on Art and Visual Culture
Dr Ileana-Lucia Selejan hosts a conversation with scholars and activists around Roma rights as reflected in art and visual culture.
'Curating Nation' Workshops
A series of 3 workshops exploring how existing narratives of British art might be expanded through curatorial and art historical interventions.
Conceived by Hammad Nasar and developed in collaboration with the British Art Network's Black British Art sub-group led by Dr Alice Correia, Dr Elizabeth Roblesand Marlene Smith, Curating Nation coincided with the opening of the British Art Show 9in Wolverhampton.
Workshop I: What does a national collection look like?
Workshop I explores questions such as: What happens when we shift constructions of British art away from London-centric institutions? How might 'regional' collections reshape the narrative? What possibilities do digital and distributive models of collection and narrative building hold?
Workshop II: What stories of British art travel?
Workshop II considers the role of national and international touring shows in the establishment and consolidation of a limited set of narratives of Britain, and British art.
Workshop III: What narratives of British art are being co-produced internationally?
Accepting that British art histories are entangled with external, often ex-colonial or Commonwealth, histories, Workshop III considers the impact and ramifications of opening 'the national' up to co-production.
Conversations series
We present a series of UAL and public-facing conversations introducing Institute researchers and practitioners:
Promoting Critical Intercultural Dialogue: a language studies perspective
Victoria Odeniyi and Paola Giorgis discuss approaches to promoting critical intercultural dialogue through a focus on language and visual arts.
Decolonising Global Contemporary Art: Focus on Brazil and Central America
Dr Michael Asbury and Dr Ileana L. Selejan explore the growing interest in art from the Latin American region since the 2000s and possibilities for decolonial critique.
Artists Annabel Crowley and Dr Khairani Barokka discuss questions of crises, responses, and accountabilities in relation to teaching and learning during COVID.
Decolonising British Art - seminar series
In November 2020, we led a British Art Network seminar series with partners including Middlesbrough Institute of Modern Art, Birmingham Museums Trust, and Iniva (Institute of International Visual Art). Our seminars examined recent and historical exhibition practices and curatorial strategies towards decentering, resituating and reviewing artworks and collections.
Artists in dialogue
17 December 2020: We're pleased to partner with Gagosian Gallery in hosting a dialogue between Meleko Mokgosi and Isaac Julien. In an online conversation moderated by Dr Zoé Whitley, director of Chisenhale Gallery, London, the 2 artists discussed narrative and montage strategies in their respective practices as painter and filmmaker.