Online learning: language for academic studies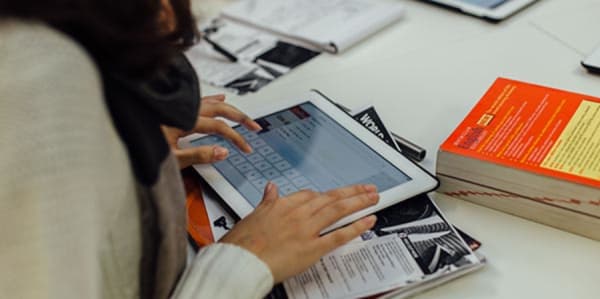 Language for Academic Studies is a UAL online programme designed to provide the essential language skills you will need to complete your studies.
There are six courses covering all aspects of Academic English, including:
seminar participation, group work and presentations
interacting with the different departments and staff members
preparing for and attending lectures and note taking skills
effective academic reading and research strategies
academic writing skills and referencing conventions
a quiz at the end of each unit and at the end of each course so you will be able to monitor your progress and see the areas you need to work on.
For an overview of what you will study download Languages for Academic Purposes Modules (PDF 307KB).
Start your online course today
You will see the Language for Academic Studies course when you log into Moodle.
Once you're logged into Moodle, scroll down and choose Language for Academic Studies
Select the course you feel is most suited to you
Click on the yellow box and click 'enter' then select an activity.