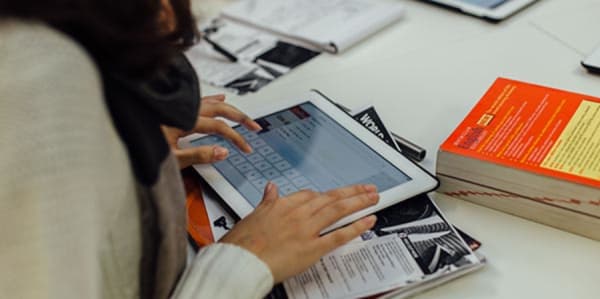 Improve your language skills by joining one of our Academic English classes for UAL students - or sign up to study a course online.
Classes cover everything you need to complete your studies, from speaking about your work to dissertation and advanced academic writing.
Online courses
Academic Language Skills
You can study English anywhere and at your own pace with Language Development online courses. Our online programme will help you with skills for speaking, reading, writing and listening. Subjects include:
Seminar participation, group work and presentations.
Interacting with different departments and staff members.
Preparing for and attending lectures and note taking skills.
Effective academic reading and research strategies.
Academic writing skills and referencing conventions.
Log into Moodle to access these courses.
College classes
Our Academic English classes take place in all the Colleges and you can attend any of them. Each class has 6 sessions and you must book them individually.