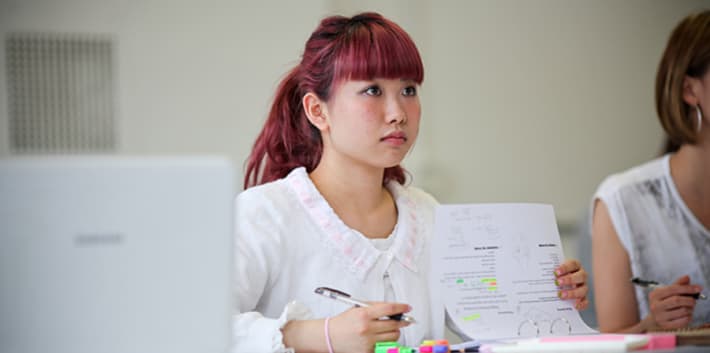 Are you a current UAL student going to study on a new course at UAL in September or October 2020? Do you have a conditional offer because you don't have a high enough IELTS score? If yes, we can test you at the Language Centre.
The test we run is called Progress and it tests 4 skills: reading, writing, speaking and listening. If you get the score you need on the Progress Test, you will not have to take another external test, e.g. IELTS.
The Progress Test is not the same as IELTS. Read about the Progress Test information for candidates (PDF 556 KB)
Progress Test terms and conditions (PDF 31 KB)
Who is the test for?
If you are currently studying at UAL, and want to progress to the next level of university study (e.g. from Foundation to BA, from undergraduate to postgraduate) you can take UAL's Progress Test to achieve the IELTS equivalent score required for the next level.
We do not issue certificates for this test. The UAL Progress Test is an internal test, and your results are sent directly to admissions. If you are applying for a Tier 4 visa application, UAL admissions will vouch for your level of English in the Confirmation of Acceptance for Studies (CAS).
Cost of test: £160.00
Dates
2019
Progress Test 1: 11 and 12 December 2019 (bookings closed)
2020
These dates will be available to book closer to the time of the test:
Progress Test 2: 26 and 27 March 2020
Progress Test 3: 15 and 16 April 2020
Progress Test 4: 29 and 30 April 2020
Progress Test 5: 13 and 14 May 2020
Progress Test 6: 27 and 28 May 2020
Progress Test 7: 9 and 10 June 2020
Progress test preparation session
We are running a progress test preparation session.
There is no additional cost to attend.
Progress test preparation session 1: 6 December 2019