Oral History in the Visual Arts
Published date
29 May 2019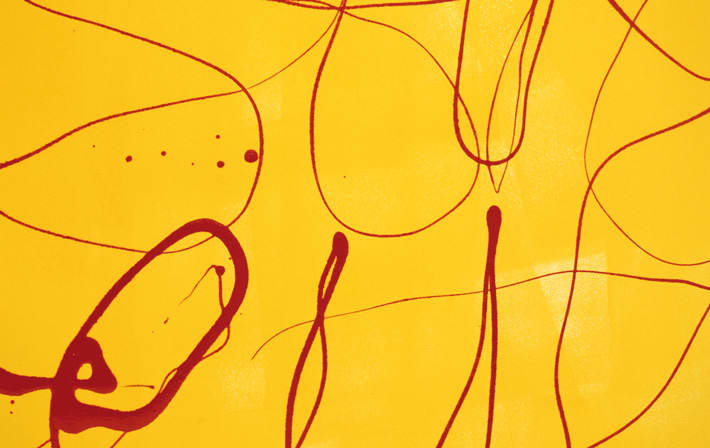 Qualitative interviewing, especially oral history, is becoming an increasingly significant research methodology in the histories and practices of art and design.
Principal Investigator: Linda Sandino
College: CCW
Project summary
In 2004, the oral history project Voices in the Visual Arts (VIVA) was launched to record interviews with former Camberwell College of Arts (CCW) alumni in order to provide a model and resource for researchers. VIVA also hosts the Design History Society project of oral histories with key historians in the development of the subject.
In 2009, in partnership with the Research Department at the Victoria & Albert Museum, Dr Linda Sandino initiated an oral history of curating at the Museum, an institution which encompasses diverse areas of expertise across the arts and design. The interviews document key shifts in the Museum's identity and function from the post-war period to its current incarnation in the 21st century.
Alongside the life histories of curators, the research has recently begun to examine the specific impact of art school-educated museum staff on the culture of the V&A, a subject that was also explored in relation to other institutions at the Artists Work in Museums conference (V&A, Oct. 2012), co-convened by Dr Sandino (CCW/V&A) and Matilda Pye (V&A).
This conference followed, Record/Create: oral history in art, craft and design (2010), which was held in association with the Oral History Society, CCW and the V&A, the first international conference to focus on this theme.
Overall, the key aim of the research is to explore how narratives functions to create, foster and sustain communities of practice, to examine the ethics of the dialogic encounter, and to document how subjectivities are deployed in the fields of cultural labour.
Outputs
Outputs realised from the research project
Sandino, Linda and Partington, Matthew and Toop, David and McMillan, Michael and Furnee, Bettina and Horton, Ian and Handal, Alexandra and Gates, David and Candida Smith, Richard and Bruchet, Liz and Kirwin, Liza and Ritchie, Anne G and Clarke, John and Flegg, Eleanor and Cvetkovich, Ann and Turney, Jo and Buckel, Natalya R and Wilcox, Claire and Suterwalla, Shehnaz and Tamboukou, Maria and Oak, Arlene (2013) Oral History in the Visual Arts. Berg, London and New York. ISBN 978-0-8578-5197-0.
Sandino, Linda and Pye, Matilda and Saumarez Smith, Charles and Avery Quash, Susanna and Marsden, Christopher and Timmers, Margaret and Cummings, Neiland Fleming, Martha and Storrie, Calum and Ahl, Zandra and Harrison, Keith and Atha, Christine and Greenhalgh, Paul (2013) Artists Work in Museums: Histories Interventions Subjectivities. Wunderkammer Press, Bath Spa University, Bath. ISBN 978-0-9566462-8-6