Wimbledon College of Arts performances, events and exhibitions.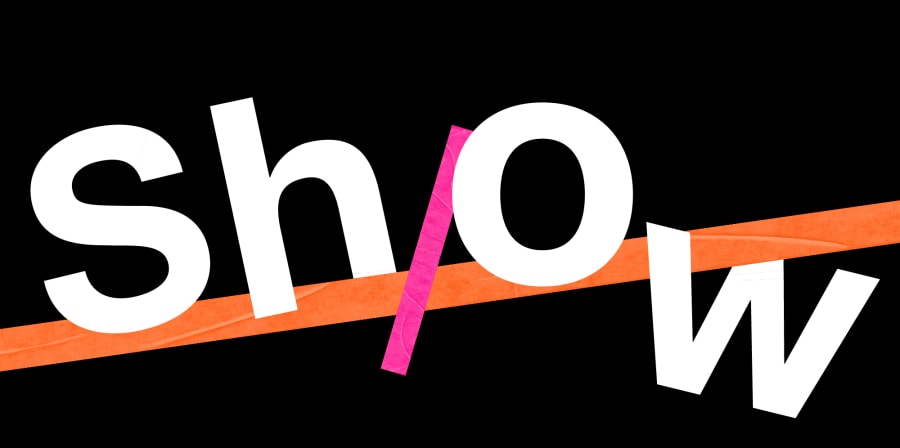 Undergraduate
18 - 26 June
Show celebration: Friday 24 June 6-9pm
Opening times:
Monday - Saturday 11am-8pm
Sunday 11am-5pm
Final entry: 30 minutes before closing time
Courses:
BA Acting and Performance
BA Contemporary Theatre and Performance
BA Costume for Theatre and Screen
BA Production Arts for Screen
BA Theatre Design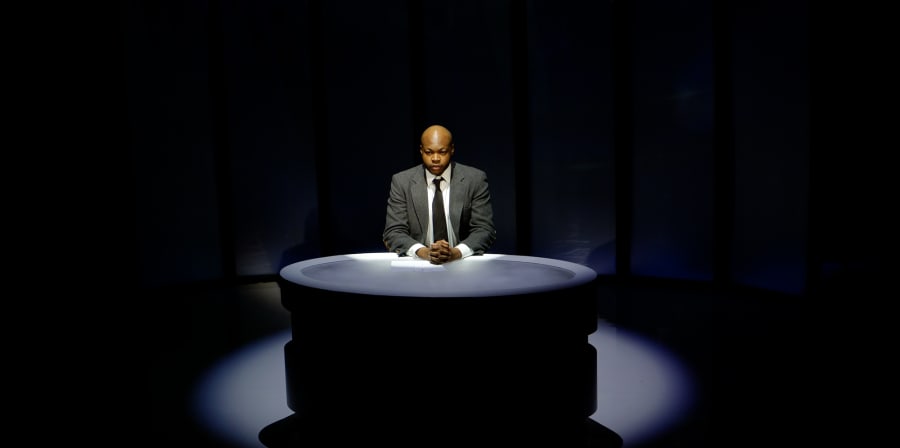 Network//Recorder
Ensemble theatre piece about the all-pervasive prevalence of 24 hour news. Inspired by the screenplay Network and life of civil rights activist Marion Stokes.
Running time: 1 hour 10 minutes
Performances:
Saturday 18 June 2pm and 6pm
Thursday 23 June 2pm and 7pm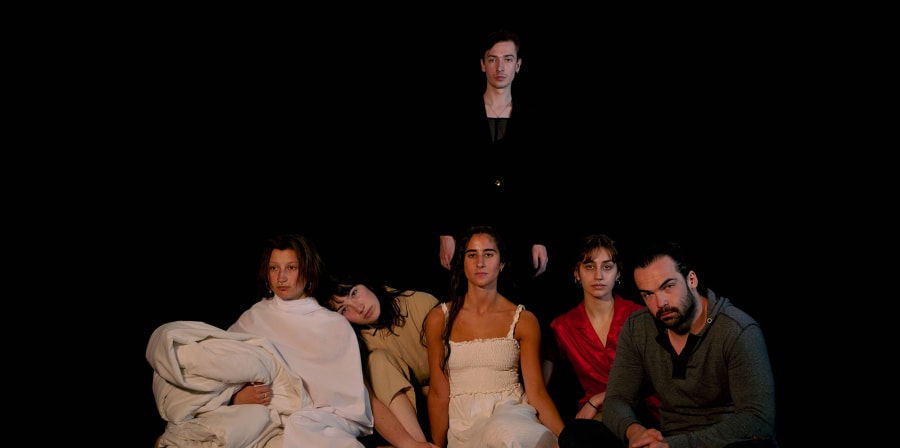 Mums
A poetic and delicate look at grief and one family's attempt to adjust to a new reality.
Please be advised that Mums contains themes of grief and grieving, explicit language and sexual references.
Running time: 55 minutes
Performances:
Sunday 19 June 2pm
Wednesday 22 June 7pm
Sunday 26 June 2pm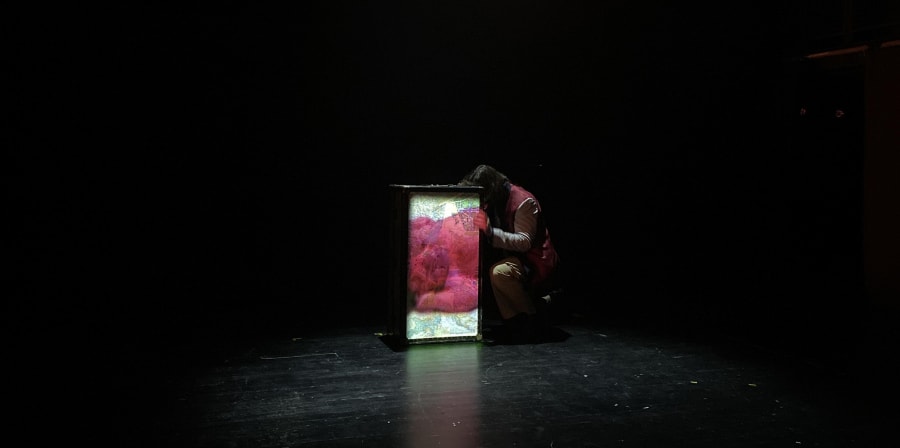 Honey Badger
A man recounts the difficulties he faced growing up in an unhappy home. Is the baggage of the past too heavy to bear?
Running time: 50 minutes
Performances:
Sunday 19 June 4pm
Wednesday 22 June 5pm
Friday 24 June 2pm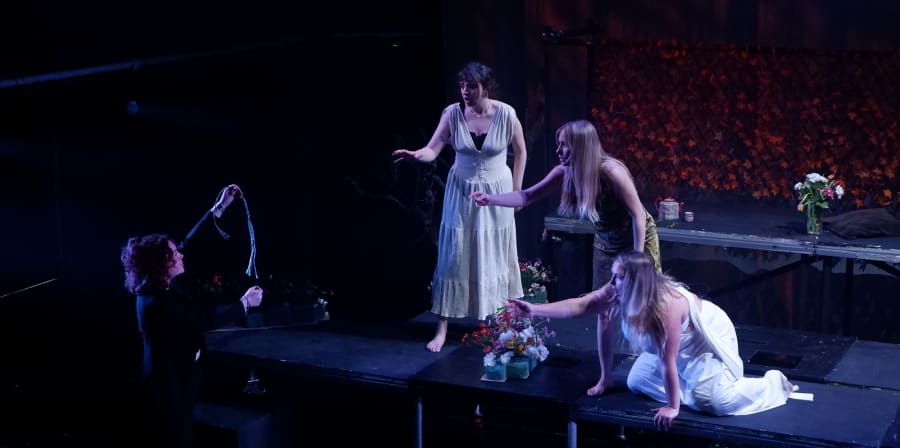 Till Death Do We Part
SnapFuse presents an original piece of storytelling for adults and children. Using movement, mask and original music they tell the story of Bea. She is a girl on a mission to avenge her best friend and kill the monster who terrorises all - Death. Can she be defeated?
Running time: 2 hours
Performances:
Monday 20 June 6pm
Tuesday 21 June 2pm and 7pm
Friday 24 June 7pm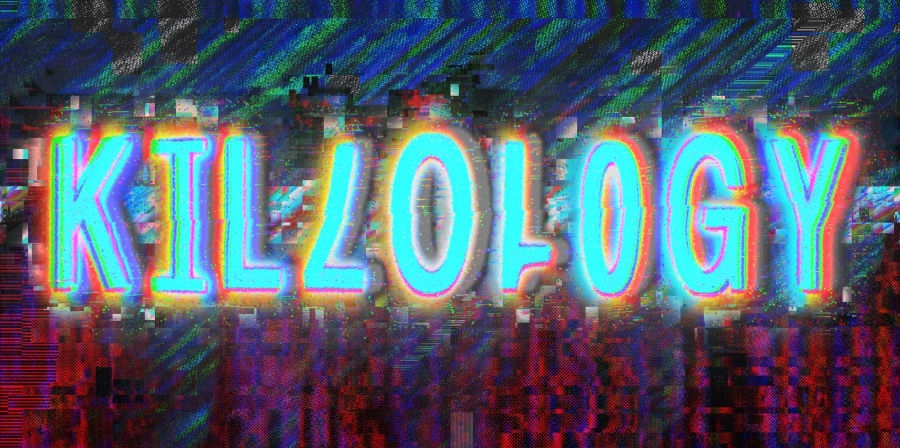 Killology
Theatre piece that uses VR to explore virtual gaming environments. It considers how young men navigate ideas of violence, brotherhood and masculinity.
Age restriction: 14+
Running time: 1 hour 15 minutes
Performances:
Wednesday 22 June 2pm
Saturday 25 June 2pm and 5pm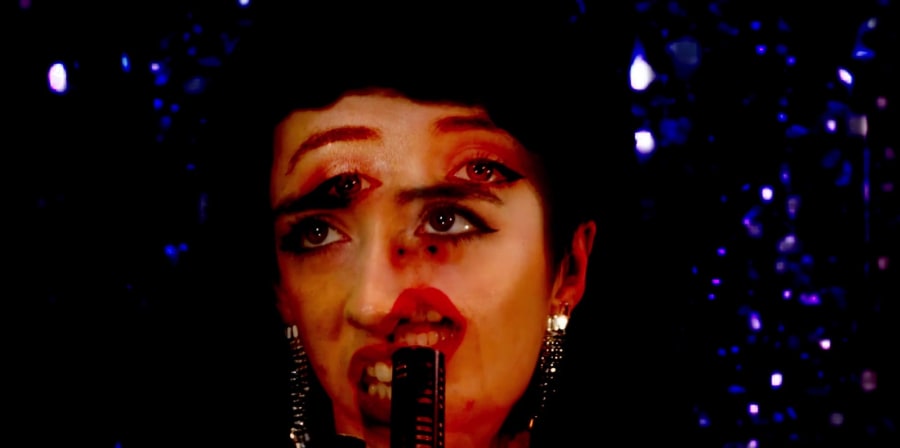 MA Theatre and Production Design
2 - 7 December
Private view: Thursday 1 December
Opening times:
To be confirmed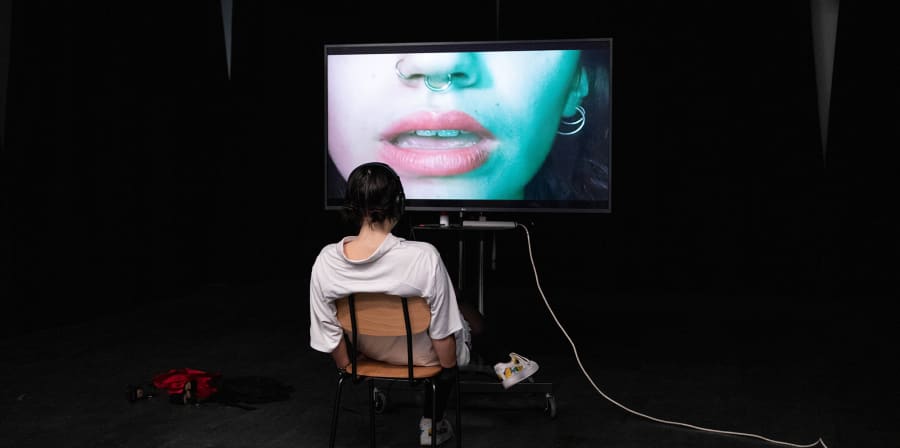 Graduate Showcase
Explore our graduating students work online.
Visit the Graduate Showcase.