Story
In Pictures: Foundation Diploma in Art and Design Class of 2021
Written by

Gina Lampen

Published date

05 July 2021
Share story

As part of the UAL Graduate Showcase 2021, Camberwell, Chelsea and Wimbledon Foundation Diploma in Art and Design students recently opened the doors to the Foundation Centre, welcoming family, friends and members of the public to their In College: Open Studios event.
The Showcase featured outstanding and inspirational work from the Art, Design and Communication pathways, made despite the challenges of the past year.
Here you can view some highlights of the work on display.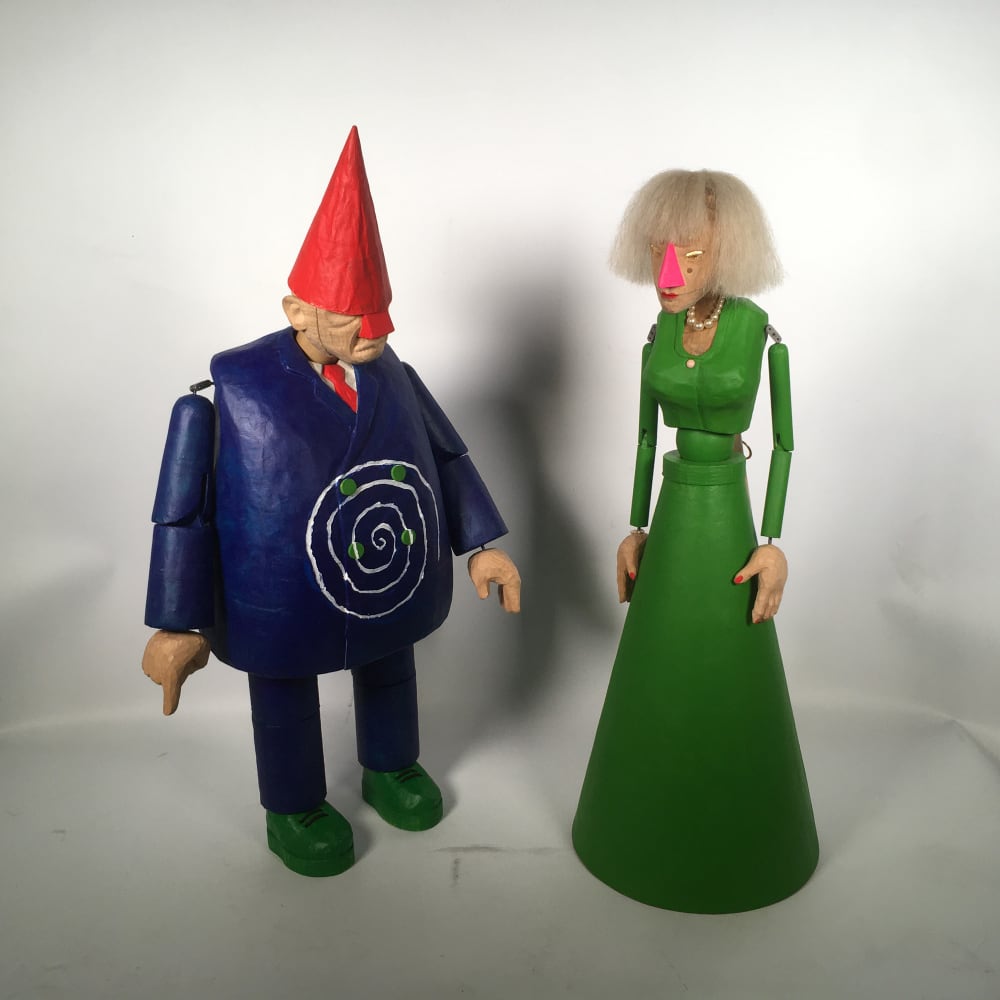 Isaac Insley
Design for Theatre, Screen and Performance student Isaac Insley created puppets named Mere and Pere Ubu:
"My puppets were based on the characters of Mére and Pére Ubu from Alfred Jarry's 1896 play, Ubu Roi. I originally started working from this play back in December where I designed a set consisting mainly of a giant ball pit. I did some quick character designs to go along with this and later developed them into my final design: Mere and Pere Ubu. I had great fun designing them, I developed new skills, resulting in some work I am very happy with."
See more of Isaac's work at @isaacmakespuppets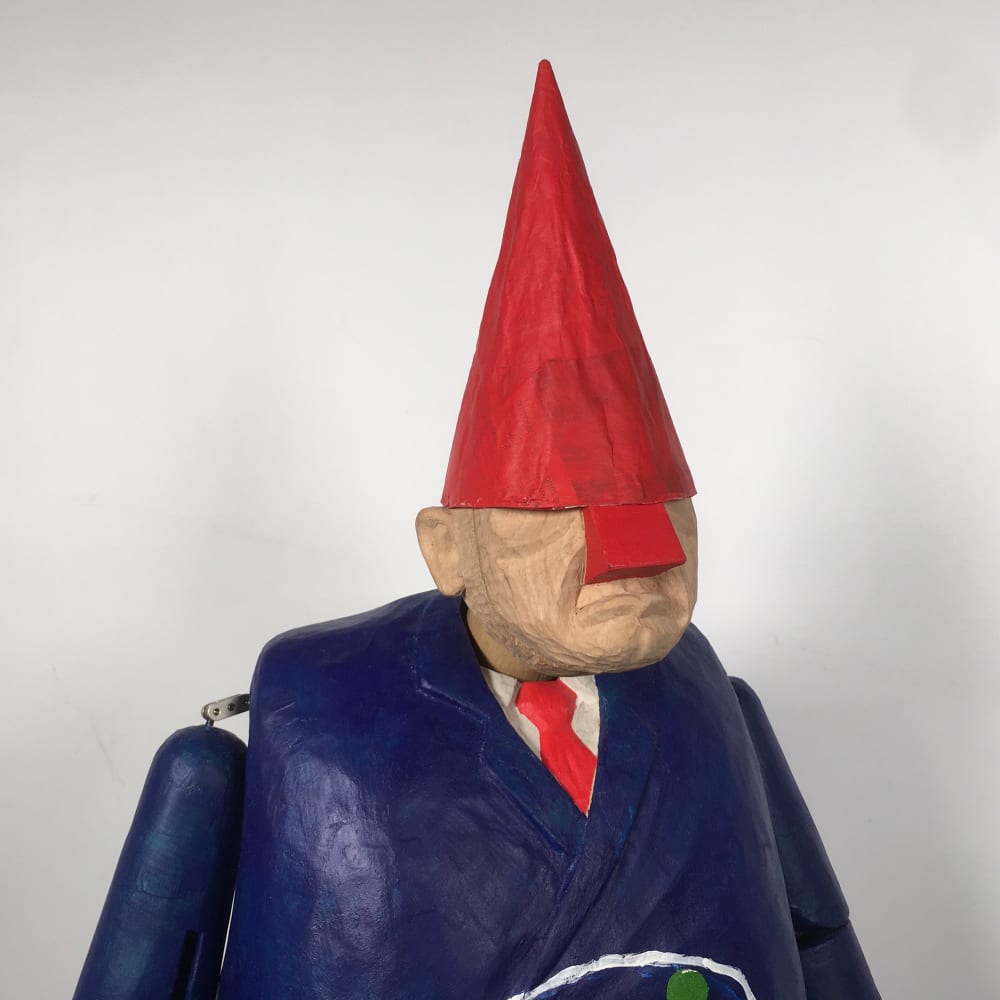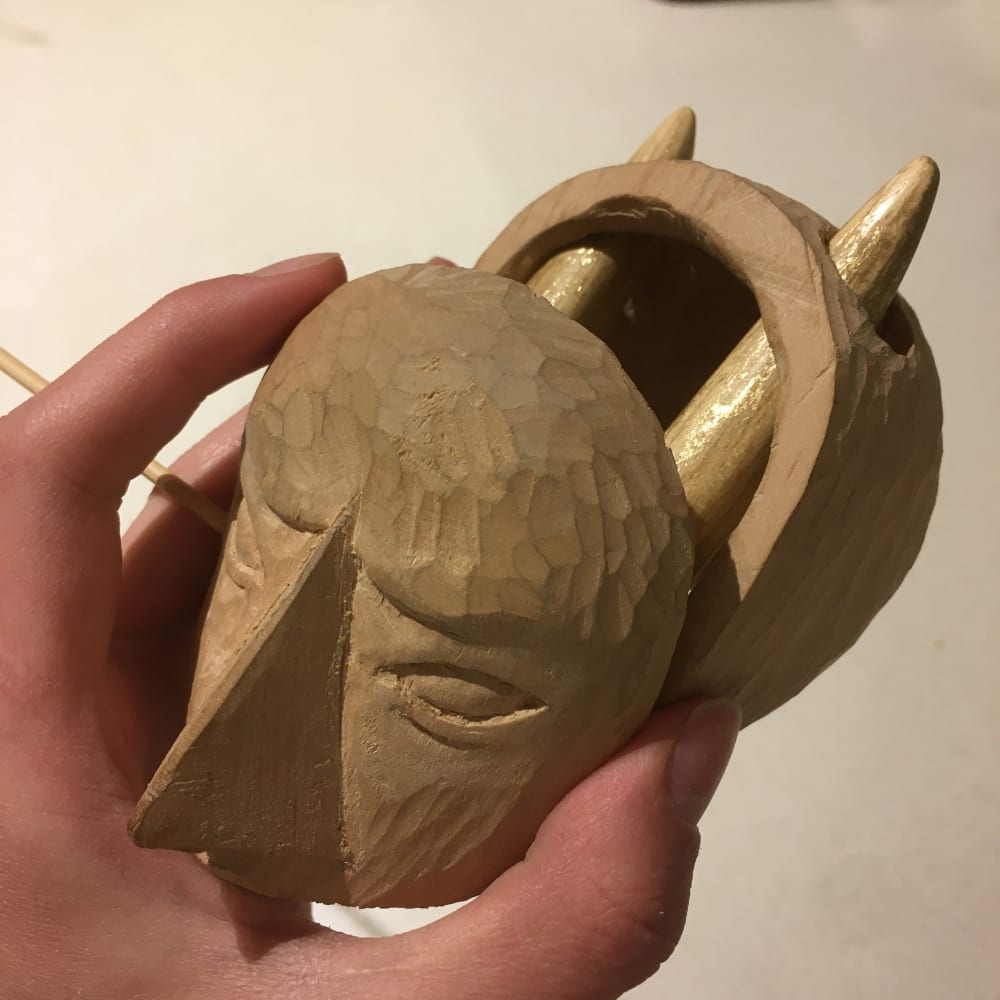 Mere and Pere Ubu interacting. Work by Issac Insley Design for Theatre, Screen and Performance: Foundation Diploma in Art and Design 2021
Melody Akanji
Specialising in 3D Product and Spatial Design, Melody Akanji designed a space dedicated to observing titled Watch 99
"My project has explored textiles within architecture, and I was particularly inspired by a variety of nylon blends. Its stretchy, translucent nature creates a sense of transience that I felt was suited to a space that relies on the experiential nature of looking. Situated at one of the highest points in London, Crystal Palace, Watch 99 offers visitors a 360 view across the whole of London whilst making this part of south London more attractive to visitors. This design also took inspiration from traditional watchtowers and observatories."
See More of Melodys work @melodyakanji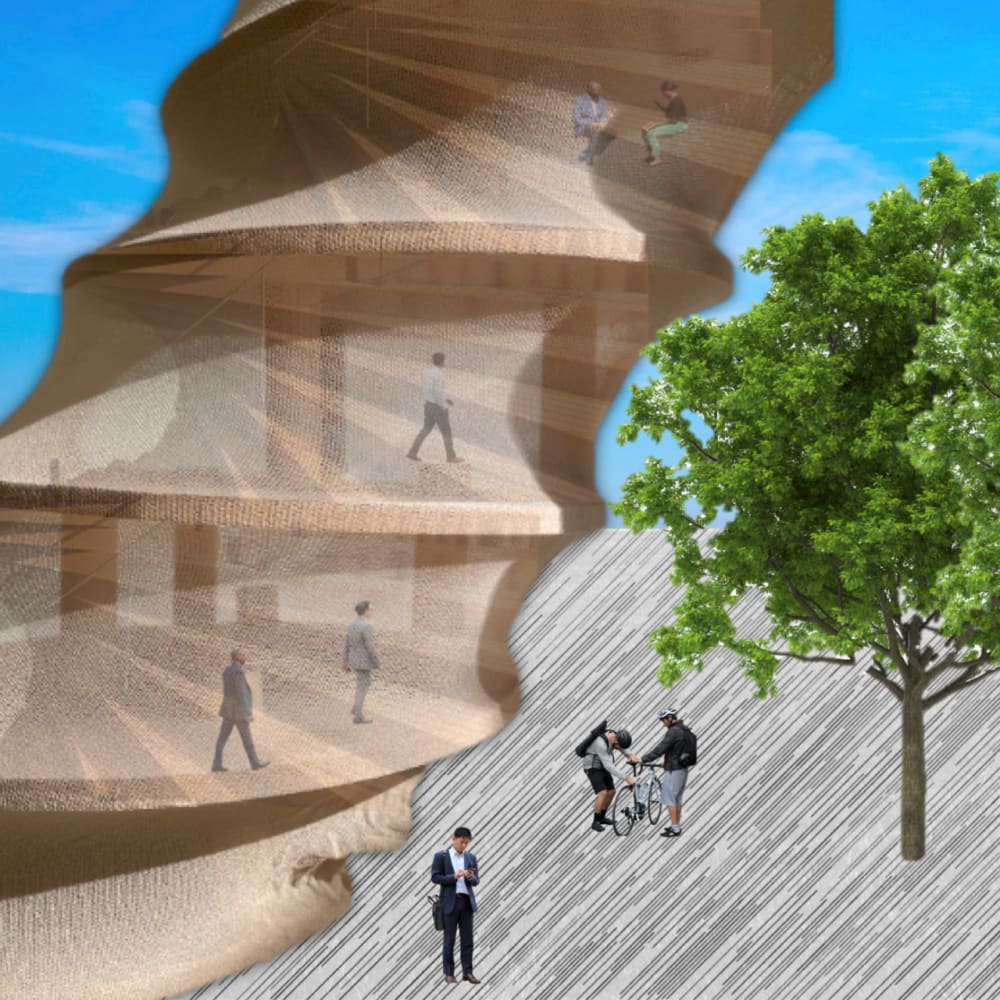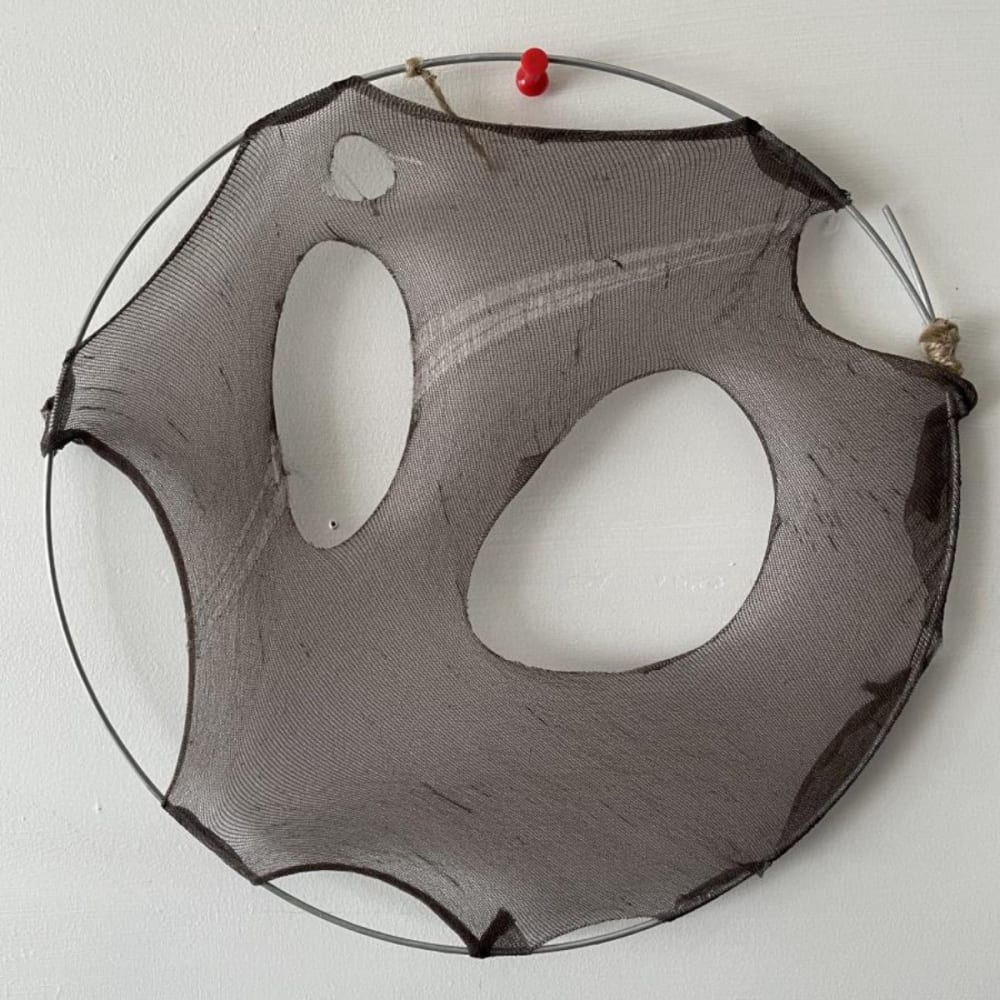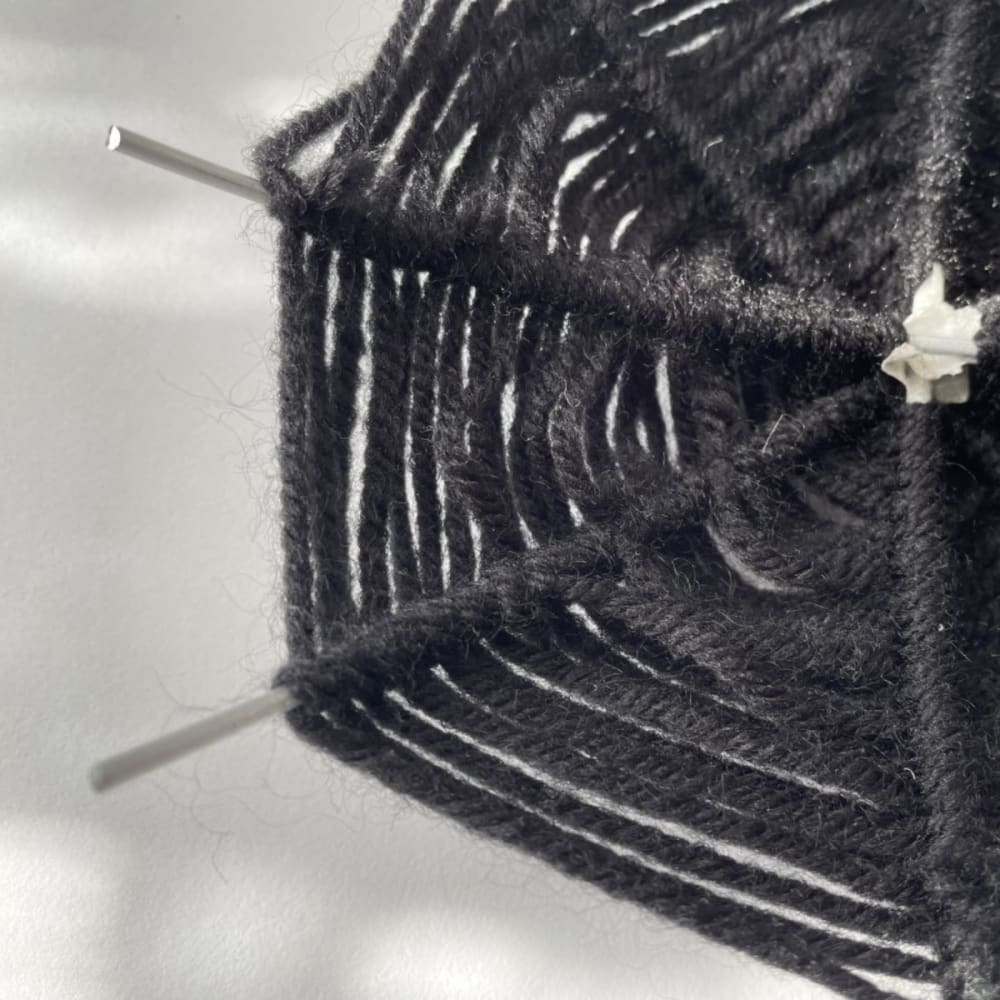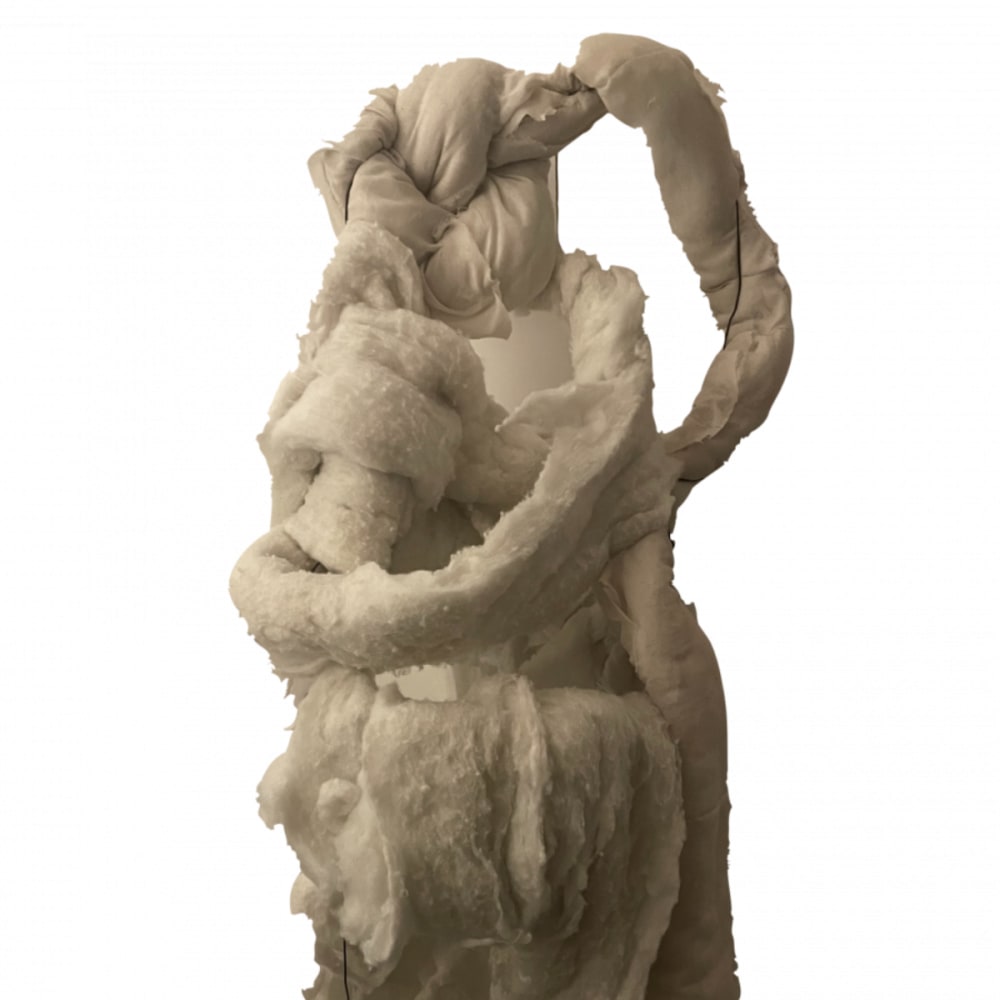 Agnes Brodje Stiernstedt
Agnes Brodje Stiernstedt specialises in Sculpture and will be joining Camberwell College of Arts to study BA Fine Art: Sculpture in September 2021. Here Agnes tells us about her project TOOTOPIA
"Through painted sexual imagery on abandoned mattresses around Tooting, south west London, I observed the changes in peoples' reactions depending on how conventional the image they were looking at is seen as. This allowed me to explore reactions to queer and unconventional sex, the eroticism surrounding male ownership and the need for a sense of familiarity in humour."
You can see more of Agnes's work @agnesbrodjes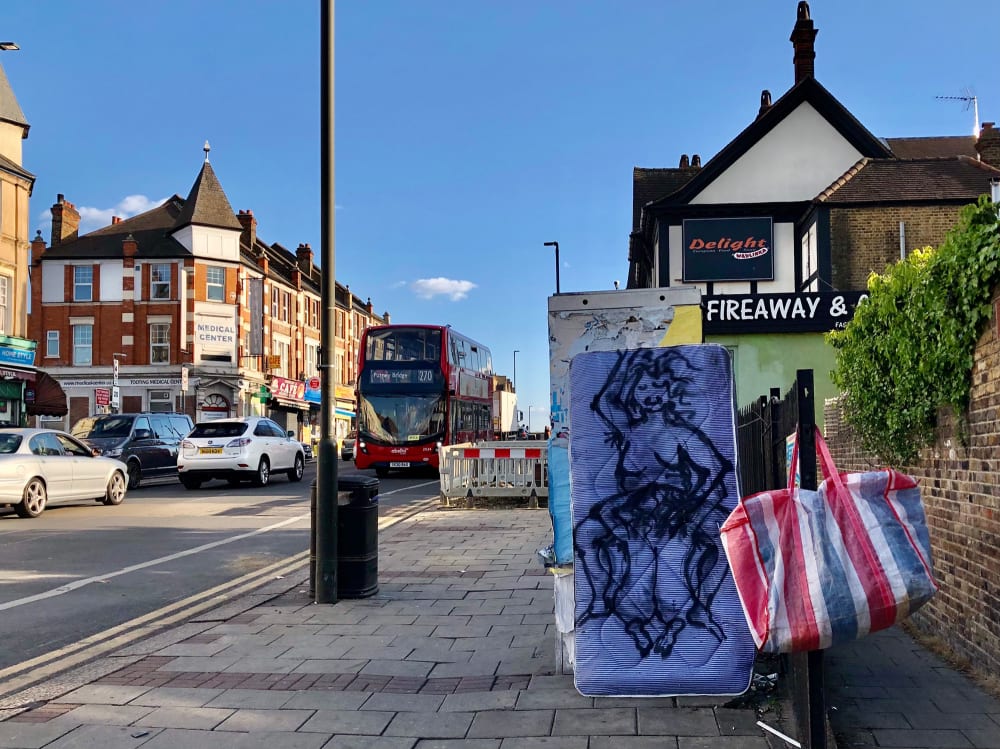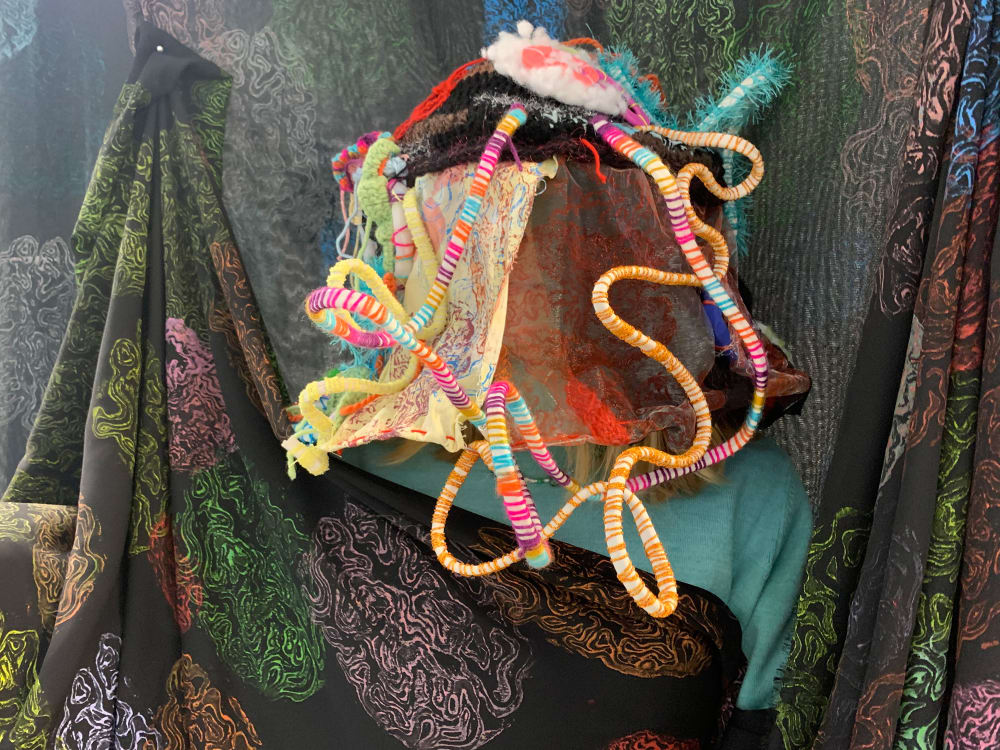 Vasilisa Shurkova
Textile Craft student Vasilisa Shurkova showcased her project Migraine:
"Through my project, I wanted to document and explore my own experience with migraines, as well as bring awareness to chronic headache syndromes. For my final submission, I developed a print influenced by brain scans and a wearable headpiece inspired by visual auras and ocular migraine. I created an immersive installation with brightly coloured samples and fairy lights to reflect the isolation and overwhelming experience of a migraine".
See more of Vasilisa's work @vas.ash