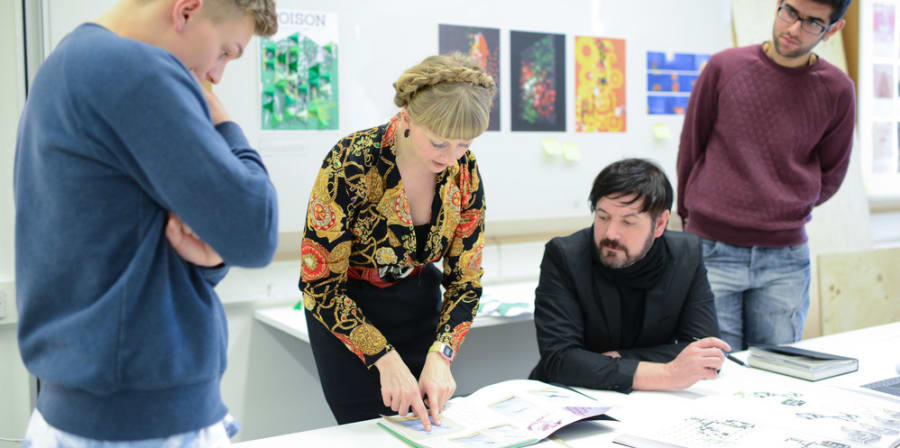 Find out about programmes and resources that support academic and teaching staff to develop and embed enterprise and employability learning in the curriculum.
Teaching enhancement workshops and events
We regularly develop events for staff and external networks.
Creative Attributes Framework
The Creative Attributes Framework provides guidance for embedding and enhancing enterprise and employability at UAL. It provides a structure that informs staff, students and other stakeholders how students and graduates can develop the qualities, experience and behaviours needed to prepare them for the future and develop - and sustain a rewarding professional life. Our Guidance for Course Teams document can also be used to support course teams to embed enterprise and employability within the curriculum through validation and re-approval.
Co-curricular workshops
Our Enterprise and Employability Practitioners offer co-curricular workshops and presentations, which are open to all UAL courses. They are experienced educators who regularly facilitate learning opportunities and deliver a wide range of workshops and presentations throughout the academic year. They collaborate extensively with course teams - find out who to contact for your College.
Intellectual Property (IP) and creative rights
From idea to industry: valuing your creative rights is an e-learning resource designed to support UAL creatives develop their future selves in professional practice. The module combines legal IP principles with practice-led considerations, and encourages self-reflection with shared experiences from UAL students, recent graduates and others in the creative industries.
Our IP Education team work collaboratively UAL-wide to embed IP awareness and thinking into curriculum design. Please contact ipenquiries@arts.ac.uk to speak to us.
Support for visual artists
One of the most comprehensive resources in the UK, artquest.org.uk provides the professional information, advice and projects that visual artists need to understand the art world. Their free e-book Primer covers everything you need to know within your first couple of years after graduation including: finding and working with galleries; meeting curators; understanding your rights; living in London on a low income; finding a studio; maintaining a network; and useful organisations.
The Source is a pedagogic framework and teaching resources developed by Artquest and Wimbledon college of Arts. It supports art tutors to deliver enterprise and employability sessions that are relevant to their students' art practices.
Support for graduates
Careers and Employability supports graduates for up to 5 years after they leave UAL. In addition to being able to attend most of our events, graduates can contact our Graduate Developer for bespoke one-to-one careers advice.
Stay in touch
Sign up to the Careers and Employability mailing list to be kept informed about relevant news and opportunities.