Alongside the work of the Decolonising Arts Institute, UAL researchers, teaching staff and students lead many more decolonisation projects each year.
They collaborate to explore and reassess the experiences, lives and work of artists, creatives and students of colour. Explore a selection of these wider UAL activities and projects.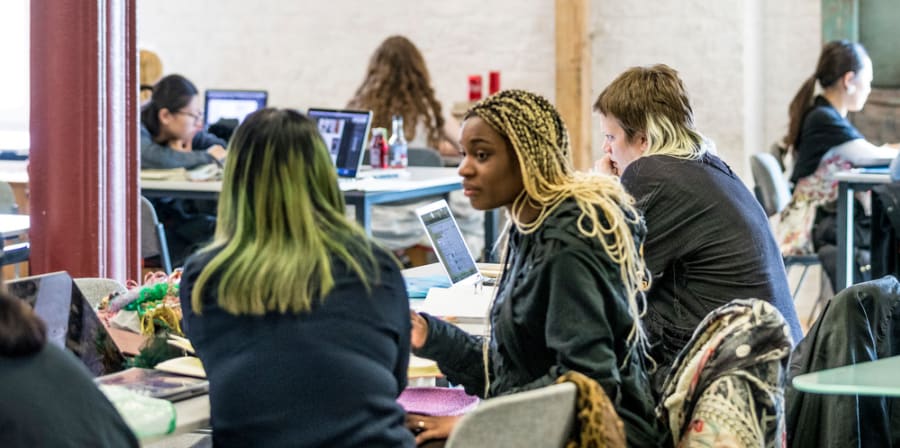 Black Artists and Modernism
Black Artists and Modernism was a landmark, 3-year research project led by UAL in partnership with Middlesex University. It explored both understated connections and areas of contention between Black British artists' practice and their art in relation to Modernism.
Decolonising the Curriculum zines
Decolonising the Arts Curriculum is a UAL co-production between Arts Student Union and UAL's Teaching, Learning and Employability Exchange.
The 2 zines were published as part of ongoing work to address disparities in experience and attainment for international students and students of colour.
Decolonising Wikipedia network
A thriving Decolonising Wikipedia network formed at London College of Communication in 2020 and expanded across UAL in 2021. It supports UAL students and staff to edit Wikipedia through the lenses of anti-racism and decolonisation.
More to explore
About us

Find out more about our vision and ambitions for decolonising arts.