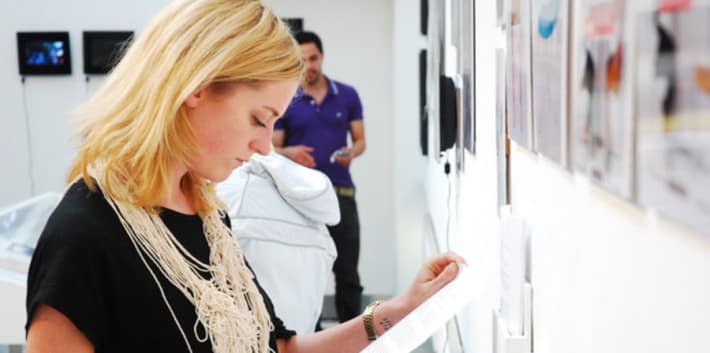 Erasmus+ Programme
The value of an international exchange experience goes far beyond grades and grants.
The Erasmus+ programme aims to modernise and improve higher education across Europe and the rest of the world. It gives students opportunities to develop their skills and boost their employment prospects.
Find out if you are eligible to do an exchange.
Introducing Turing@UAL
The Turing Scheme has been created by the UK Government, in a bid to support international mobility (study and work abroad) for students across the UK. It will replace the Erasmus+ Scheme, which UAL continues to participate in until May 2023.
In the 2021/22 academic year, UAL will award mobilities that take place primarily outside of Europe. If you are intending to do a mobility exchange or placement in Europe, you will be supported by the Erasmus+ Scheme, if eligible. For more details on this, please speak with your college international team or refer to the Erasmus+ section on this page.
The funding options are as follows:
Group 1 countries (high cost of living):
2-8 Weeks: £136 per week (£163.50 per week for disadvantaged students)
8 Weeks - 12 months: £380 per month (£490 per month for disadvantaged students)
Group 2 and 3 (mid to low cost of living)
2-8 Weeks: £120 per week (147.50 per week for disadvantaged students)
8 weeks - 12 months: £335 per month (£445 per month for disadvantage students)
All funding awarded for mobilities last longer than 8 weeks, will have the 2-8 Weeks pay rate applied for the first 8 weeks, and the 8 Weeks - 12 months pay rate thereafter.
For students who meet disadvantaged student criteria, a further payment will be made for travel costs with the amount depending on the destination's distance from London:
10 - 99km: £20
100 - 499km: £165
500 - 1999km: £250
2000 - 2999km: £325
3000 - 3999km: £480
4000 - 7999km: £745
8000 - 12000km: £905
12000+km: £1360
Students identified as disadvantaged are also eligible to apply for further funding for specific needs.
The principles of an exchange
It can be a European partner university (entitling you to an Erasmus grant) or a non-European partner university (entitling you to a Turing grant).
You will be enrolled at UAL but will take courses at a partner university during the period of your mobility.
You can only study at a partner university which UAL has signed an exchange agreement with.
The academic credit you will earn while studying abroad with one of our partner institutions will be fully transferable to your degree course at UAL.
Contact
For information about opportunities to study abroad, contact your Course Leader.
You can also speak to the International Office at your college.
Applying for an exchange
Students wishing to apply for an exchange will need to:
Discuss it with the designated academics for their course, look at the agreements in place and seek information about institutions they are interested in.
Prepare their application to UAL very carefully.
Apply to the host institution, if they are selected by UAL to do so, following its processes and requirements.
Consider financial implications and apply for an Erasmus or Turing grant.
Complete all required documents, during and after their stay.
You might think that the process appears lengthy and complicated, but you will get support along the way. You will be rewarded by an incredibly rich and unforgettable experience!