ArtsTemps
ArtsTemps is UAL's in-house temp service, run by Careers and Employability. It recruits students and recent graduates to do paid temporary jobs across the University.
Once you are enrolled in ArtsTemps, you may work for up to a year after your course end date. Please note that once you have completed your course, you will no longer be eligible to register.
You will develop useful skills while earning some money to support your studies. There are a variety of roles available during term time and in the summer. We will match you with relevant roles depending on your experience and skills. These opportunities will also benefit your CV and professional development.
Want to work part-time and earn money while you study at UAL? It's simple; you can do it in three steps when you register with ArtsTemps.
ArtsTemps is UAL's in-house temping service provided by UAL Careers & Employability. ArtsTemps is a fantastic opportunity for UAL students and graduates to network and gain work experience that fits around their studies.
ArtsTemps has a range of job opportunities across all of UAL. From events work, bar work, administrative work and student ambassador work. ArtsTemps is proud to pay the London Living Wage as a minimum rate of pay.
"Working with ArtsTemps has been hugely beneficial because the pay rate is so good. So for the limited time that I work I get to do relevant things to my course and also earn more money than I would in jobs outside the University."
In order to register with ArtsTemps you need to visit our website and register at the bottom of the page. Registering with ArtsTemps is simple if you follow the steps.
Step 1: Register online.
All of our jobs are internal and across the UAL colleges. You have to be a current student to register with ArtsTemps however you can work for up to one academic year after you've completed your course. When you register online we ask that you submit a plain Word format CV as this will be used when we conduct your registration interview.
Step 2: Documents.
You must have the following documents: a passport or A4 birth certificate, proof of National Insurance number, a valid visa or BRP card (if applicable), proof of address, student card, course term dates (if applicable) and two reference details. We require these documents from you in order to comply with employment law and to ascertain your right to work within the UK.
Step 3: Meet us. Come and meet us at a registration appointment. Once you've registered online we will email you to invite you to a registration appointment. After your CV assessment you will then be asked some questions and you will then have to take part in a typing and grammar test. But don't worry, this assessment isn't pass or fail. We just want to find out more about you and your skills and experience. If you feel like you need additional support there are many workshops across UAL that can help you with things such as CV skills and interview skills.
The really great thing about ArtsTemps is it's well paid, part-time work, it's flexible, within the University site that you may already know. You get to have a different relationship with some of the staff members that you might interact with as a student, you might have a different experience if you're working as a staff member. I think it's just a really good thing!
If you've already been asked to work by a UAL member of staff we can fast-track your registration. You will still need to register online with ArtsTemps but then you will need to email temping@arts.ac.uk with the detail of your assignment and the name of the manager that has requested you for the role. During this appointment you will only be required to provide your right to work documents and fill out some paperwork. You will not receive an interview for this.
A fast-track registration limits the number of jobs that are sent to you by ArtsTemps; if you want a full registration you can email us and we will put you on the waiting list and invite you in, but please do be aware it can take six to eight weeks for this to happen.
Through ArtsTemps I've met all sorts of people beyond my halls, who I've worked with and through that been closer friends because we had the same experience. I have friends from LCF who helped me towards my dissertation. Sometimes you bump into them through work and you just catch up and have a great time.
We would advise when registering with ArtsTemps online that you use your personal email address as your Arts University email address will expire after your graduation.
"I was an ArtsTemp while I was studying on my undergrad and postgraduate course here, and through being an ArtsTemp I got the job that I have now, which is a Student Recruitment Coordinator within the Marketing Department. So had I not been an ArtsTemp I wouldn't be in the role that I'm in now."
So remember, the three steps to joining ArtsTemps and working part-time while studying at UAL are: 1. Register online, 2. Have the right documents, 3. Come and meet us at a registration appointment. We look forward to meeting you on your ArtsTemps journey!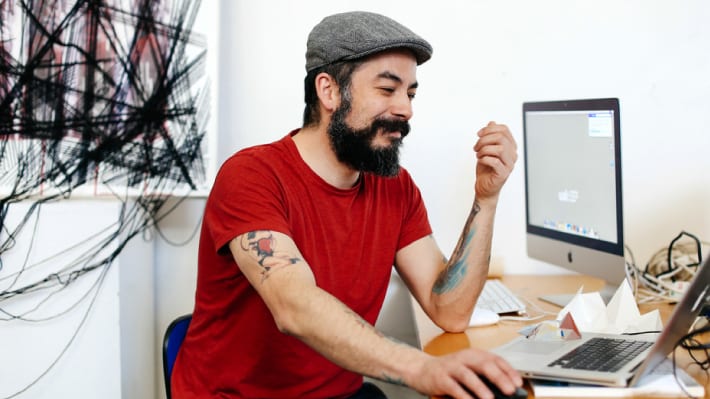 Find answers to common questions, including about the registration process, filling in time-sheets and eligibility for international students.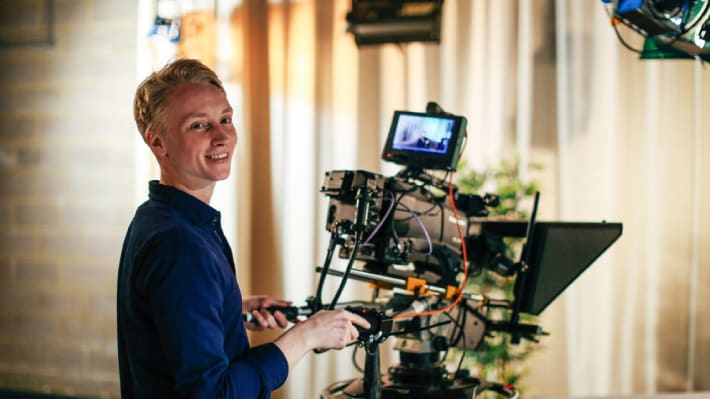 Search for jobs using Careers and Employability's jobs board and recruitment service for creatives.