About me
Tell us about yourself.
I live in East London, Leytonstone and I studied at Leyton Sixth Form.
To describe my work, I'm very simple with attention to detail. So, I like simple silhouettes, but interesting designs on simple silhouettes if you know what I'm talking about.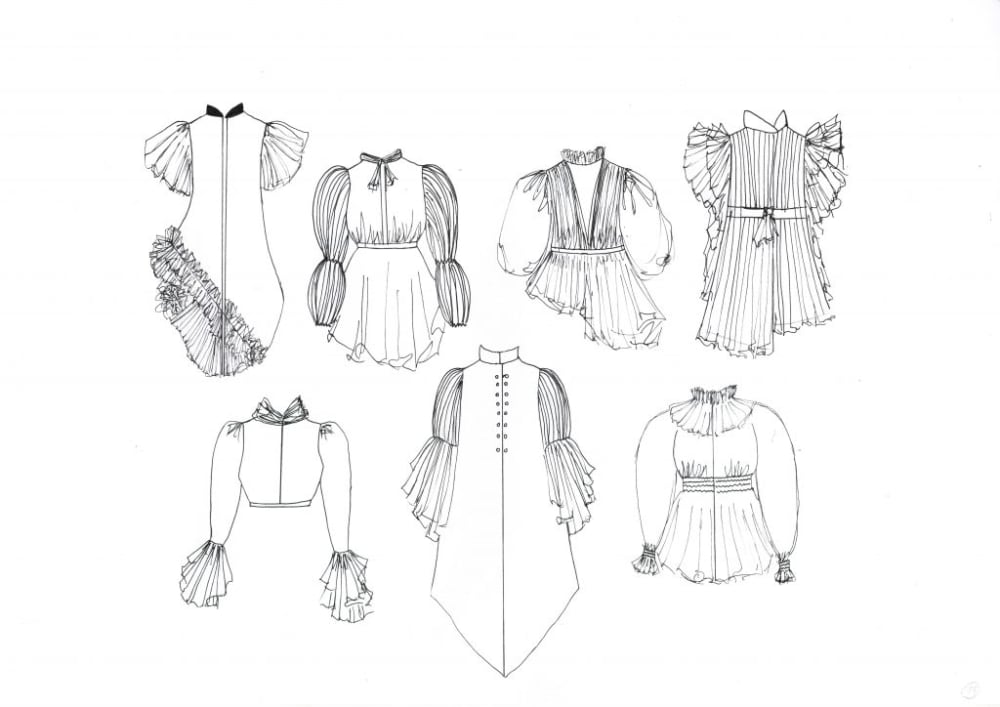 Did you know right away what kind of creative you wanted to become?
I was always interested in fashion; I couldn't see myself doing any other job or creative thing, it's always been fashion. Maybe it's because my mum is a seamstress and she was sewing at home – I was always interested in making clothes, drawing new ideas and seeing them become something real.
My work
What's the biggest truth or myth about studying womenswear?
I think the biggest myth is that fashion is frivolous and just about making clothes. When I say I study fashion, loads of people think, "Oh you're just making clothes and you're not really learning anything." There's so much more included, especially as research is such a big aspect of it. When I'm doing research, I feel like I'm doing history, sociology and psychology because I'm looking for so many different aspects. For example, in the first term we researched counter-culture and workwear. I got to research French chefs' workwear – the hat has pleats and it's not only a design thing. It shows how many years of experience the chef has, which is really interesting.
I enjoy studying womenswear because it's not only about making clothes; I'm learning new things by researching a culture.
—
We research using books, going to exhibitions and museums, and using images as you need to show the shapes and silhouettes found in your research. Getting primary research is interesting, so going out to places and finding physical responses in your research, is a good way to do it.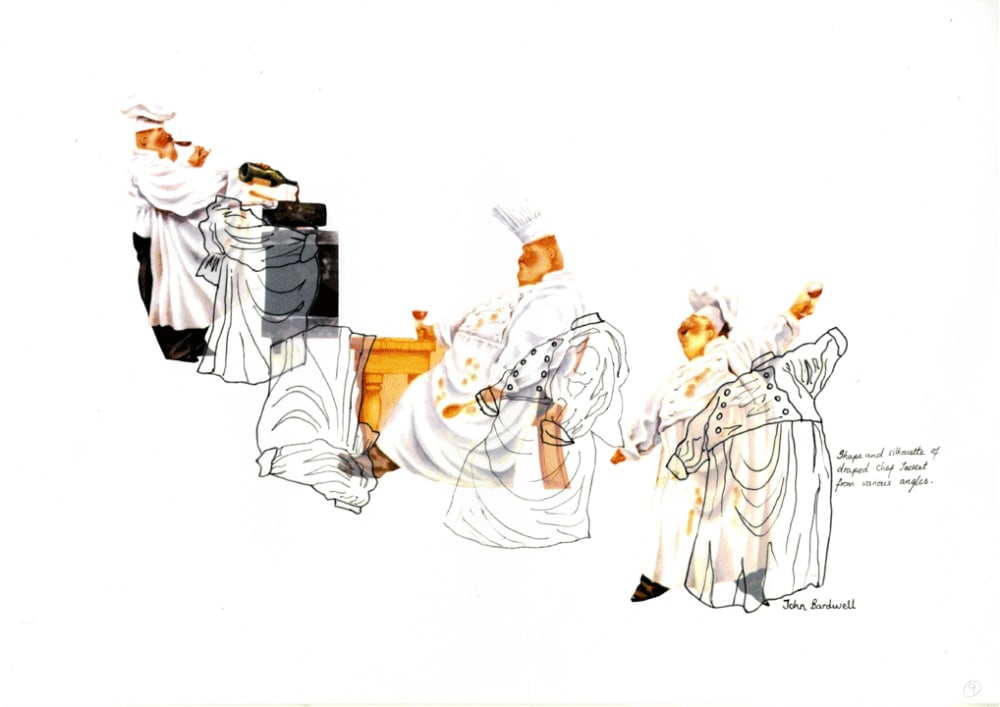 What do you think makes you a good designer?
I think what makes me a good designer is that I like to take risks. I'm something different, I don't like to design what other people design. I think everyone likes to be original but with my background in textiles, I like to bring the techniques and processes from there in order to get my silhouettes in my work.
What's the best thing you've done so far?
For the first term project, we were designing a white shirt. A white shirt is simple and conventional so we had to combine it with influences from an art movement and workwear. For my art movement I chose the Renaissance, and for workwear I chose French chefs. I put those two ideas together to make a sleeve with lots of volume. It made me push my boundaries and instead of designing a sleeve that was normal, I designed something original.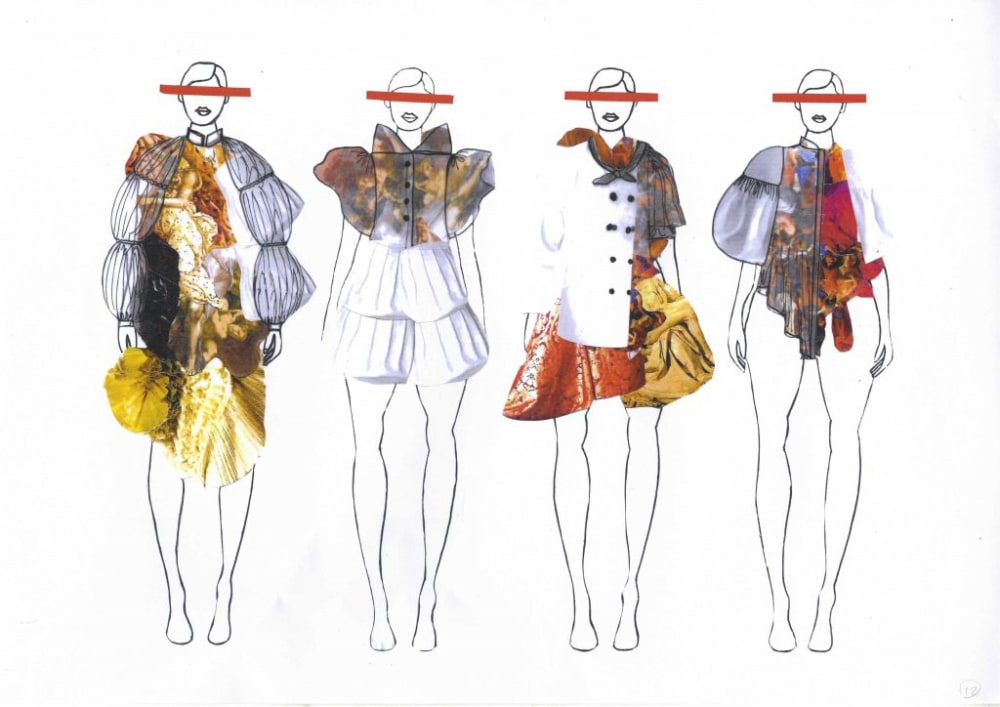 Any top tips?
Don't only think about fashion, inform yourself about everything, whether it's politics or geography, read and research because anything can be an inspiration for you. Practice drawing as well because it's a skill that needs to be developed over time. Develop your ideas, don't just stick to what you like.
What's next?
I'm not sure what my intentions are for when I graduate. But at the moment I make bespoke clothing for people. I've had a couple of clients that I've made prom dresses for or formal jackets and one offs. In January, I had my first bride. I designed the top half of her wedding dress with lace and chiffon. It was really tricky working with those fabrics but it was a good experience. I'm looking to expand my bespoke business and maybe that will be something I focus on after graduating.