Luiza's pixellation experiment
Video made and edited by Luiza especially for this 'challenge.'
'Pixilation' is a stop-motion animation technique in which you use humans instead of puppets, and edit together individual photos instead of filming, to create an animated film.
In this challenge you'll create an animated sequence of between 10 and 30 images.
This can be as simple as a single movement like 'The Matrix jump'. Or more complicated, depending on what you have available and the space you have to play with.
Fun fact: the term 'Pixilation' does not come from the word pixels but from pixies!
What materials or equipment do I need?
A smart phone
Free stop motion animation app for example, Stop Motion Studio (Android) (Apple) or a video editor app like Kinemaster (Android) (Apple)
Another human being
Objects around your house that you could use for props
How long will I need to complete the challenge?
Around 30 minutes – 1 hour for each part depending on how involved you want to be.
Part 1: Plan your actions

Team up with one or more other people for this task
With your team mate/s, decide on an action for your short animated sequence
You might even want to draw out a storyboard to plan what actions you're going to capture in your short sequence.
Part 2: Look at other pixelations for inspiration
There are lots of fun ways to use pixilation so have a look around online for inspiration. Here's a couple to start with:
Matrix jump (Andrew Cortesi on YouTube)
You and I (Cristian Narváez on YouTube)
Part 3: Make your animated sequence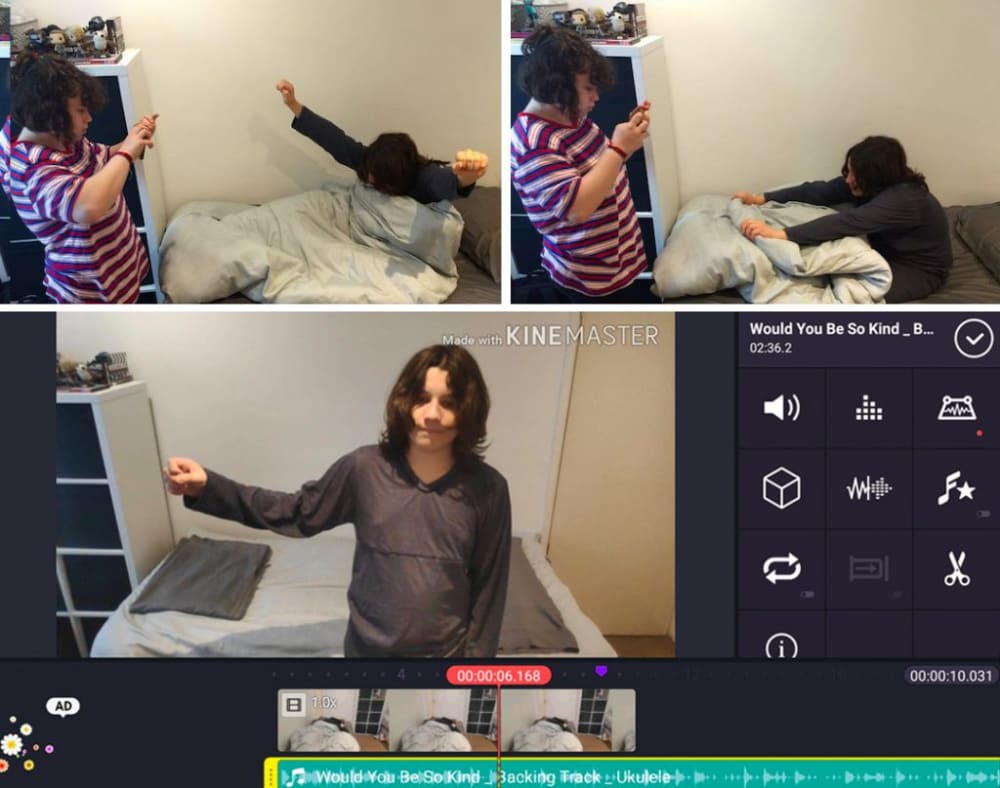 Once you have decided your action, get your team mate/s in position
Take the first picture using your chosen app on your smart phone
Now your team mate should move and prepare for the second picture
When they are ready, take the second picture
Continue to move incrementally and take pictures until you have completed the action.
Remember, the further something or someone moves from its previous position, the faster it will appear to move when you play back your animated sequence.
Take a look at Avni's 'Techniques: Make a stop motion animation' for tips on capturing movement and using the Stop Motion Studio app.
Part 4: Create a sequence with more props
If you've got more time, space and objects to hand you could develop your storyline further like Luiza's final pixelation.