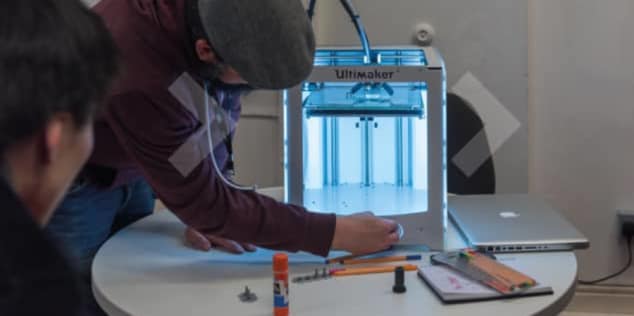 The Digital Learning team helps staff at UAL to engage, inspire and manage their students online as teaching and learning extends into digital spaces. We do this by providing pedagogic expertise and day-to-day support of digital teaching processes and practices.
We collaborate with colleges to help staff make best use of the digital as more of our work, study and life moves online. We do this by providing advice on designing curriculum which connects students in digital spaces and by supporting key processes online such as eSubmission and feedback. We also provide opportunities for students to engage with industry and to develop relevant skills for a digital future.
If you are supporting teaching at UAL with Moodle, Workflow, Myblog or the Online Assessment Tool (OAT) and need help or advice please email dlsupport@arts.ac.uk.
The Digital Creative Attributes Framework (DCAF) is an expression of the UAL Creative Attributes Framework (CAF). It provides a shared language around digital which can be used across colleges and subject areas to support the development of creative and collaborative practices in the digital environment. Visit the DCAF website to find out more, including a staff guide to using the DCAF for teaching and learning.
UAL staff can access Digital Learning Support and Services on Canvas. Go to Working at UAL/Help and Support/Digital Learning or search 'Digital Learning.'
Find out about our annual Designs on eLearning conference.