So you're moving to London...?
We know that the idea of moving to a new place can be overwhelming. We hope that the information on this page will help you. As always, if you have any questions or concerns please email us.
Meet London
London is Europe's most populous city. It is incredibly diverse, with an estimated 300 different languages spoken. Don't worry, you only need to know English! People can appear busy, but they are generally friendly and will assist you if you need help with directions.
A cultural centre, London has over 170 museums and 250 art institutes/galleries. The perfect place to get creative.
And don't worry about the rain - despite being know as a wet and grey city, did you know that Bordeaux, Lisbon, Naples, New York City, Rome, and Tokyo all have a higher average rainfall? With an average 602mm of annual rainfall, it's actually drier than the world average! (We'd still advise you to bring an umbrella, though!).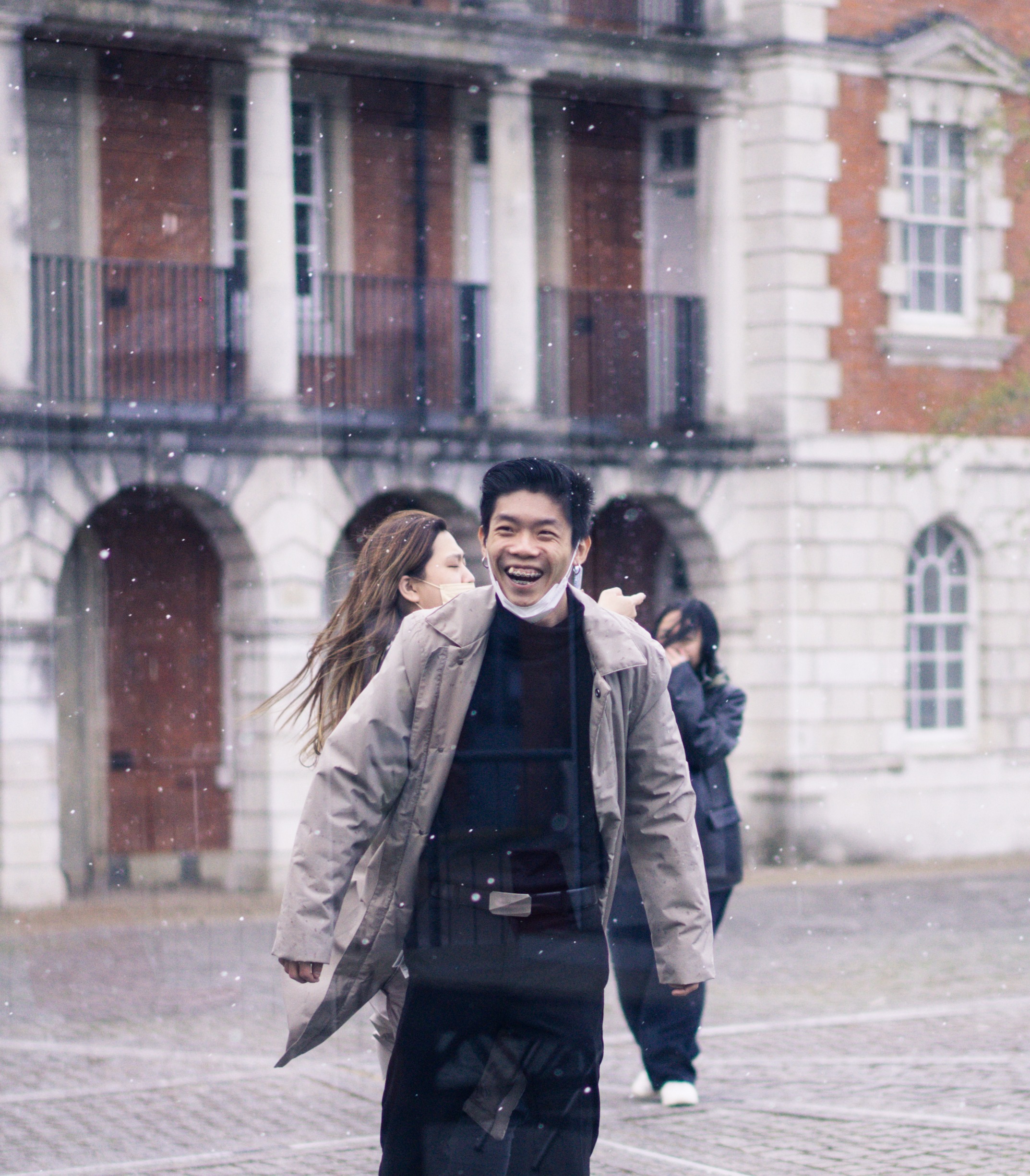 Transport
London, like any other large city, is big, complicated and disorienting, especially if it's completely new to you, so getting to grips with the public transport system is important.
Planning your journey
Helpful journey planners include Google Maps and CityMapper. You can also use the Transport for London (TfL) website to plan. If you have a contactless payment card, you can use this to touch on and off at ticket barriers. If you don't, it's best to buy an Oyster Card for £5 to use public transport. You can use your contactless card or your Oyster Card to pay for all public transport during your time in London.
You can use your Oyster card as:
Travelcard – a weekly, monthly or yearly pre-paid pass
Pay as you go – top-up your card with money as and when you need it
If you will be studying a minimum of 14 weeks, you are eligible to apply for a Student Oyster Card which gives you a 30% discount on travel prices.
Check out Transport for London (TFL) for more information.
Underground
The underground, or Tube, is an easy way to get from a to b. Be aware that most underground services close at midnight. The Night Tube is currently running on Fridays and Saturdays nights but only two lines.
Be sure check the TfL before travelling to check all the lines are working. This is especially important at weekends as there are usually planned closures on certain lines for maintenance works and some stations may be closed.
London Buses
London Buses are great way to see get around and see the sights of London by travelling in the famous red double-decker buses (if you're lucky, at the front of the top floor!). Traffic at peak times can mean that buses can take longer than the tube, but they are the cheapest way to travel.
Most bus routes run into the night as night buses, be sure to check schedules and plan your journey beforehand.
Taxis and Uber
There are two types of traditional taxis in use in London, black cabs and minicabs. Black cabs are fully licensed by TfL and can be hailed in the street. If the yellow TAXI sign is on, the cab is available for hire. Black cabs are metered so you can fully the cost as you travel; there is a minimum charge of £3.20.
Minicabs must be booked in advance and you should agree a fare before starting the journey. Over long distances, minicabs often work out cheaper than black cabs. DO NOT enter the car of anybody who approaches you claiming to be a minicab driver.
Uber is an easy and safe way to get around, just download the app and book your journey. There is an option to share your journey with your contacts, which is great for feeling at ease.
Cycling
If you're a confident cyclist, bikes can be a great way to get around. Cycle Hire bikes (also known as 'Boris Bikes' in the city, after the former Mayor of London) are very cheap for short trips. Docking stations can be found all over central London, and you can find out more online.
Just walk!
It can also be great to simply walk the city. Distances between tube stops can be much shorter than you might think - and it's a great way to see the sights and get to know your way around.
Planning a trip out of London?
Train
For train enquiries check National Rail enquiries. Book in advance for long distance journeys as discounts are often available.
Coach
Coaches are a great way to travel cheaply around the UK and to some European cities. They typically depart from Victoria Coach station. Coach companies include National Express and Megabus.
Plane
Skyscanner is a great tool for finding the best deals on flights around the UK and Europe. Enjoy your trip!
General London life
Food shopping
Art supplies
You can find inexpensive art supplies at the UAL colleges' shops.
Alternatively you can find them at:
Entertainment and student discounts
Money and banking
It can be difficult to know how much money you may need to spend whilst you are here, on things like study materials, trips, accommodation, travel and food. Have a look at our information on living expenses and study costs to get an idea of what to expect and how to get the most out of your money.
Credit and debit cards
London is mainly a card based society, and you won't often need to have cash. Some smaller places like cafes and bars don't except cash since the pandemic. Due to this it's best to prepare with a card that doesn't charge you high overseas fees when you use it in the UK.
Visa and MasterCard are more widely accepted than American Express cards. Other credit cards are less recognised. Check with your bank if there are any surcharges applied for making foreign currency transactions.
Prepaid cards
Prepaid cards are safe and convenient way to pay online or in shops without having to carry cash around with you. These are now available from most credit card providers and are accepted worldwide. Simply preload the amount of money you wish to carry with you and use it as a normal credit card to pay for goods in shops.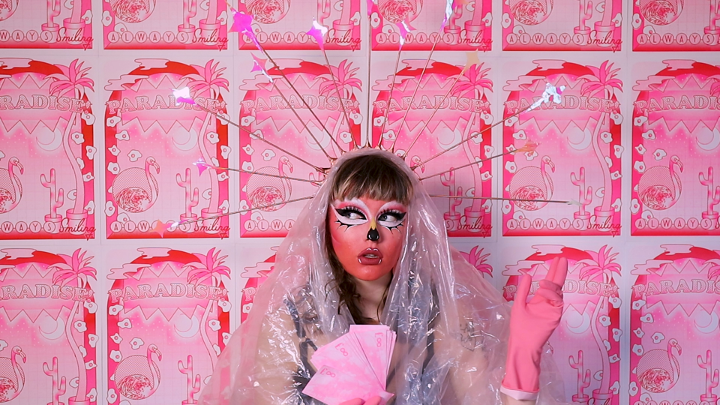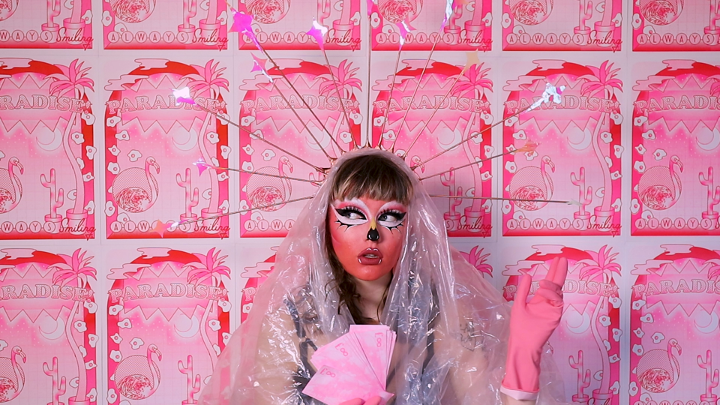 Cashpoints / ATMs
There may be times when you need cash, so it's good to know if you'll be charged to take money out of a cashpoint/ATM before you leave home. Speak to your bank to ensure your card can be used overseas, what fees they charge for each withdrawal and your daily withdrawal limit.

If you lose your card while overseas it may be very hard to replace. You should consider other ways to access your funds. Full year students may consider opening a British bank account (unfortunately this is not an option for part year students). To set up a bank account you will need an enrolment letter from the Study Abroad office and also to make an initial deposit of some funds.
Health and Wellbeing
When you arrive in London as a student, it is important to be aware of your physical, mental and sexual health. We want you to enjoy your time here and stay healthy and would encourage you to seek help if you need it. We have Student Health Advisers to give support, advice and information on your health needs. Please feel free to contact them before you arrive or at any time during your stay.
Students studying for LESS than 6 months
If you are coming to the UK from outside Europe for less than 6 months you must apply for health insurance in your own country to cover your time in the UK. This is because students studying for less than 6 months may only receive free emergency treatment on the National Health Service (NHS) – they are not allowed access to the full NHS.
Students studying for MORE than 6 months and European students
The UK has a free National Health Service (NHS) and if you are studying full-time and have permission to be in the UK as a student for longer than 6 months, or are a European student with a EHIC card, you are entitled to use it. Your sticker in your passport will probably say 'no recourse to public funds'. Using the NHS is not using 'public funds'.
You must register with a General Practitioner (GP). Once you have registered with your GP, you may receive free NHS medical treatment from the beginning of your stay, including free medical check-ups and hospital treatment like all UK citizens. Prescriptions cost £8.80 per item. Students living in halls of residence can register at the GP connected to their hall.
If you have a recurring health problem that requires treatments weekly or monthly, you are advised to bring your doctor's notes and prescriptions from home so that the doctors in London can assess your situation more accurately. Please note that it is likely that you will have to pay for most of these types of treatments. If you would prefer private healthcare or alternative medicinal treatments, please note that such clinics can be very expensive.
Walk-in Centres
NHS Walk-in centres give you fast access to health advice and treatment as no appointment is necessary. Experienced NHS nurses are available to treat a range of minor illnesses, such as coughs and colds, as well as minor injuries like sprains and cuts. To find your nearest walk-in centre, please check: nhs.uk/Service-Search
For specific medicines, you will need to have a prescription filled out by your GP. However for general vitamins and health products, you can visit any pharmacy or drugstore. The main chains are Boots and Superdrug and they are located on most high streets.
Emergencies
Call 999
For emergencies only (you can be connected to fire, police, ambulance).
Call 111
For general health advice, or if your GP is closed.
Call 101
For non-emergency police matters, for example a stolen bag.
You might also be interested in...
Moving to the UK

Helping make your move to the British capital as easy as possible.

Hear from our students

Watch our Creative Students in London film series and catch a glimpse of life at UAL through the eyes of 6 of our students.