Performance design offers a unique area of study where practically any element of art and design can be merged to created work for a specific audience, time and place.
A designer for performance has a key role in creating the world an audience will live in. This could be for the length of the performance. Sometimes it could start before and continue after the performance begins.
These worlds can take different forms. They can be experienced in a theatre, from your armchair, at intimate performances, outdoor festivals or even as part of urban gaming events.
If you haven't made your mind up about which area of art and design you want to study, performance design offers an exciting space to experiment with a large range of art forms.
"This includes set design, prop-making, costume design, writing, directing, photography and filmmaking, lighting design, make-up, prosthetics and illustration."
—
You'll often be challenged to work together in large groups, in pairs and by yourself on projects that will help you define which areas you're most interested in developing further.
Through studying performance design you'll learn how to present your ideas clearly and often test them in front of a live audience. These types of skills can be used in other industries including; festivals, museums, retail display, gaming, research and education, online and even virtual reality.
A wide range of career paths are open to you from designing for theatre, TV or film to developing your own practice as an artist, performer or curator. Take a look at some of our recent graduate's work for inspiration.
Jack Irving: Production and costume design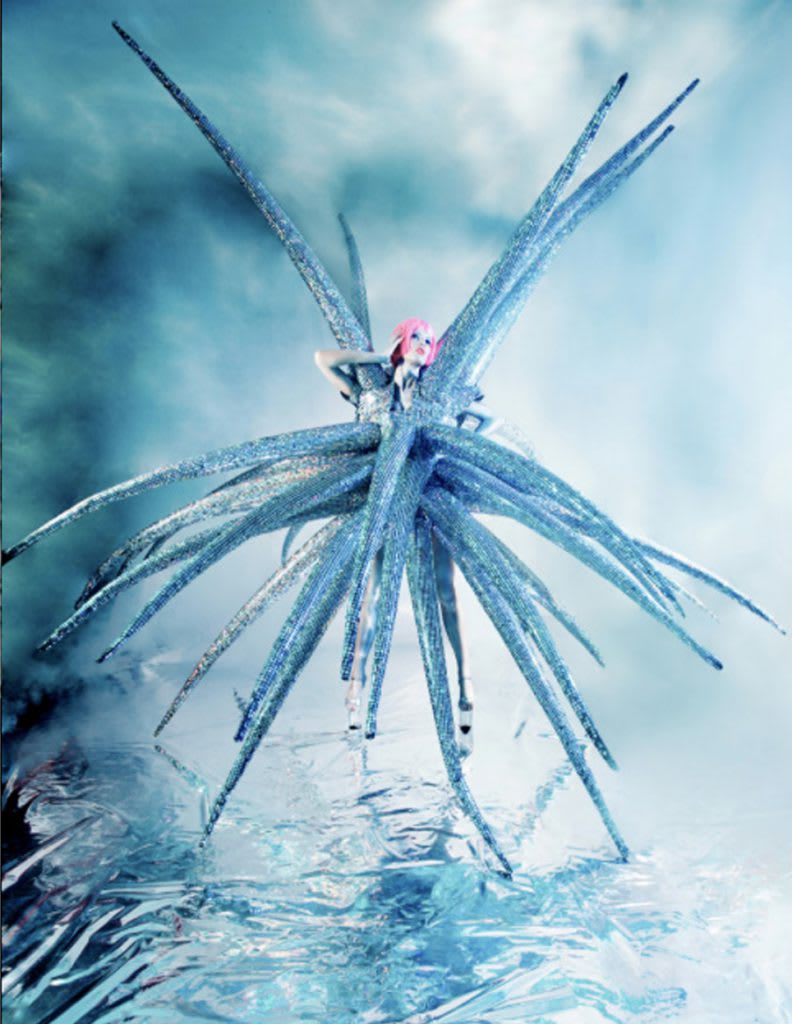 Jack Irving's graduate collection 'Enigma' launched him onto a stellar career in production and costume design. Lady Gaga has worn a number of his 'Enigma' collection garments and he recently presented his work at Berlin's alternative fashion week. Jack Irving's career took off less than a year after graduating from a performance design degree.
Explore more of Jack's work on his website: jackirving.co.uk
Ayo & Oni Oshodi: Performance Art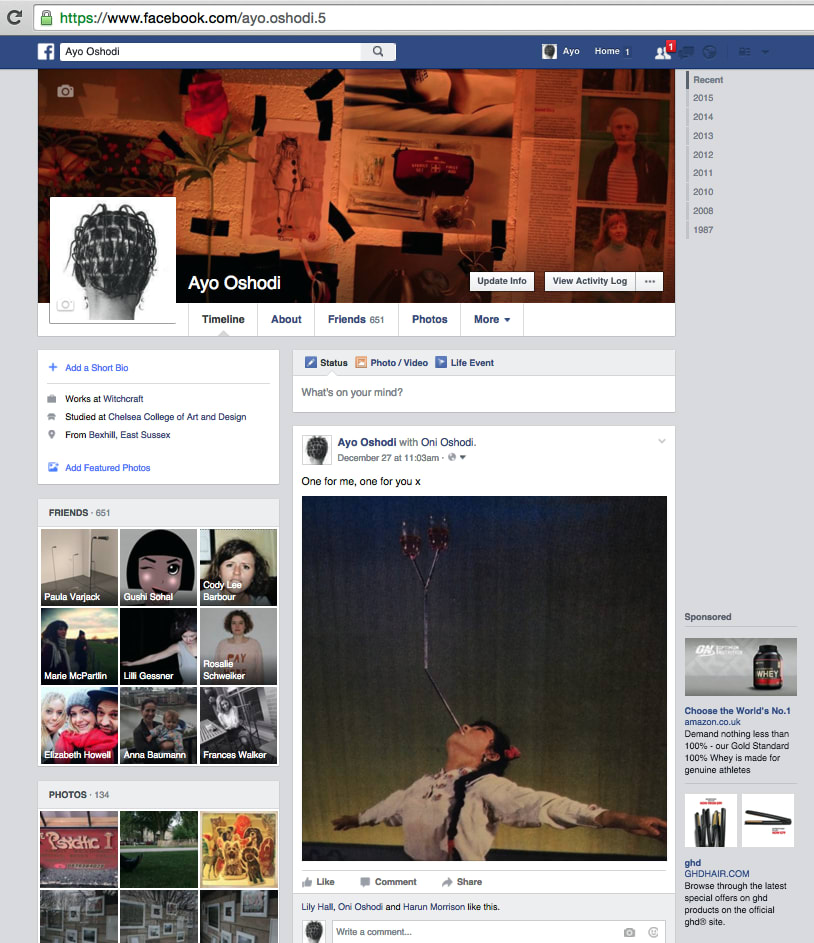 Ayo & Oni Oshodi are two fictional characters, practicing artists and currently active on a number of social media platforms including Facebook and Tumblr. Their presence is maintained by a rotating pool of ghost-writers.

Follow Ayo and Oni: @ayoandoni and check out more of their work:
ayoandoni.net
theyarehere.net
Stoke Newington Airport: Live Art/ Theatre

Stoke Newington International Airport (2008 – 2013) was an experimental artist-led venue set up by myself (Gary) and 4 other artists in a disused sweat shop in N16. 'Live Art Speed Date' was a micro festival of intimate one-to-one performances. We toured across the UK and Ireland and it was presented by the British Council in Japan and Korea.

Watch the Stoke Newington Airport's trailer for 'Live Art Speed Date Tokyo'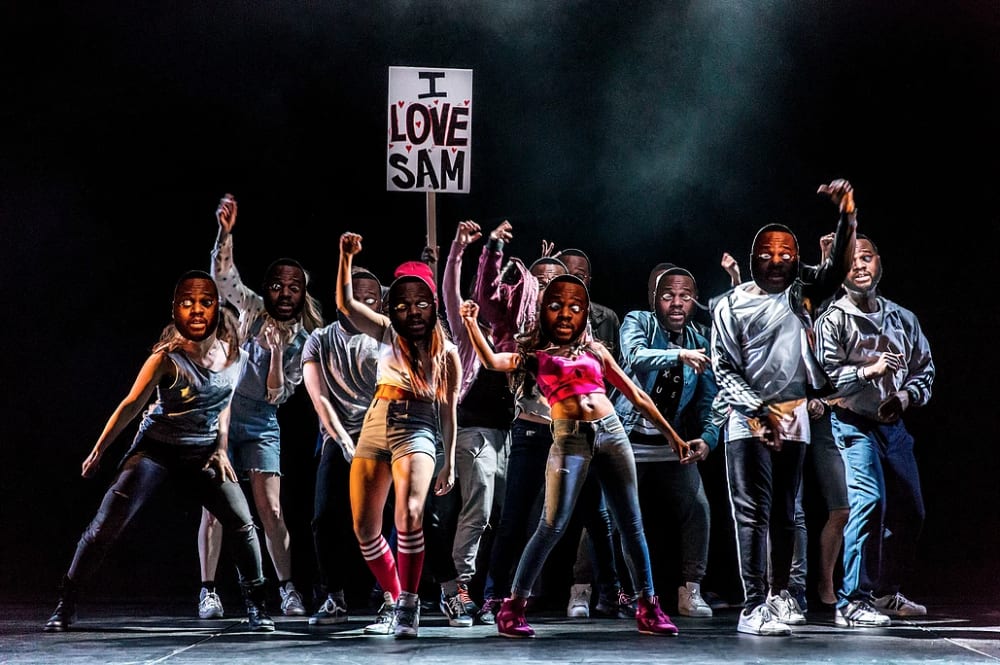 Since graduating in 2003 Ben Stones has become a multi award- winning designer. He designs for theatre, ballet, comedy, fashion and hip hop.

Check out Ben's portfolio of projects: benstones.com
Strangeworks: Participatory theatre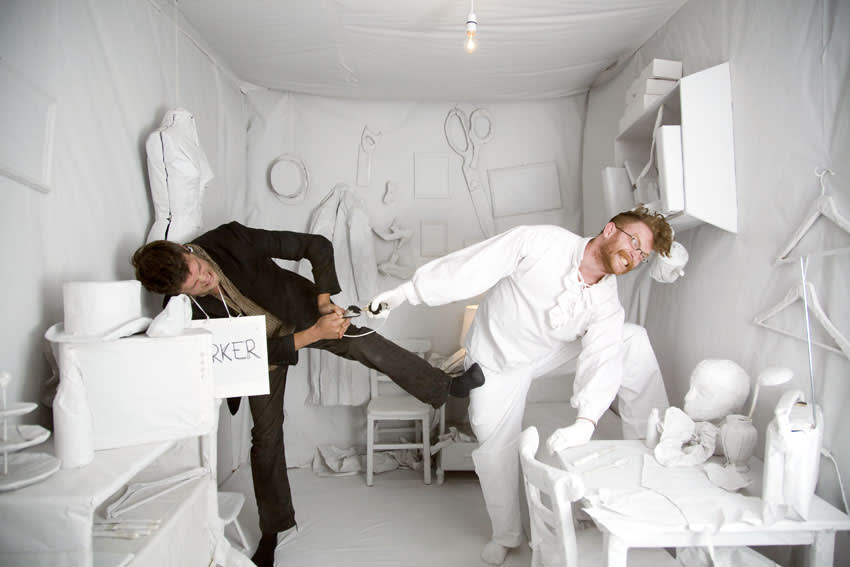 'Head in the Box' was a participatory performance installation devised by Strangeworks and commissioned by The Barbican. Members of the public were invited to enter a room-sized cardboard box. They were photographed with an object of their own choice and had to describe the object using only one word. The project explored the relationships between home, memory and mental health. Strangeworks (2004-2010) created large scale participatory events and workshops at venues like the Barbican and Tate Modern. Their annual 'March of the Dead' parade led a local audience the length of Kingsland Road to a late night carnival party where they could celebrate their creativity.
Lucy Cooper: Production design for TV, magazines and events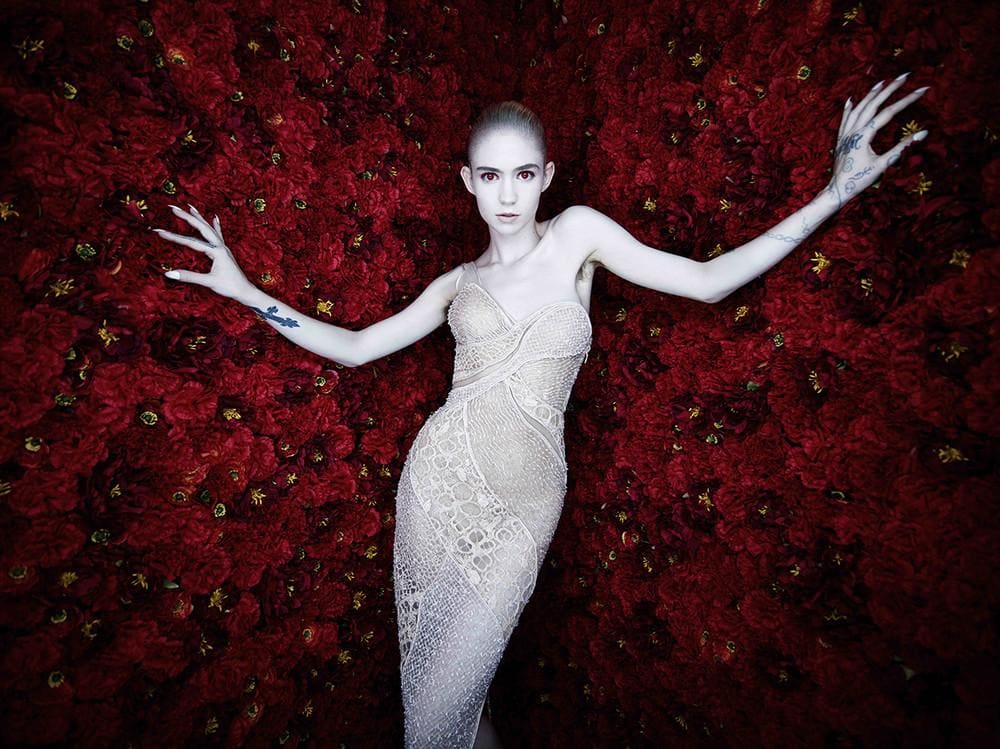 Lucy Cooper is a freelance production designer for editorials, commercials and music videos. Clients included Hunger Magazine and Secret Cinema. She was photographer Rankin's in-house production designer. They worked together on adverts, editorials and film.
Find out more about Lucy's work: lucy-cooper.com
Rosie Gibbens: Theatre and performance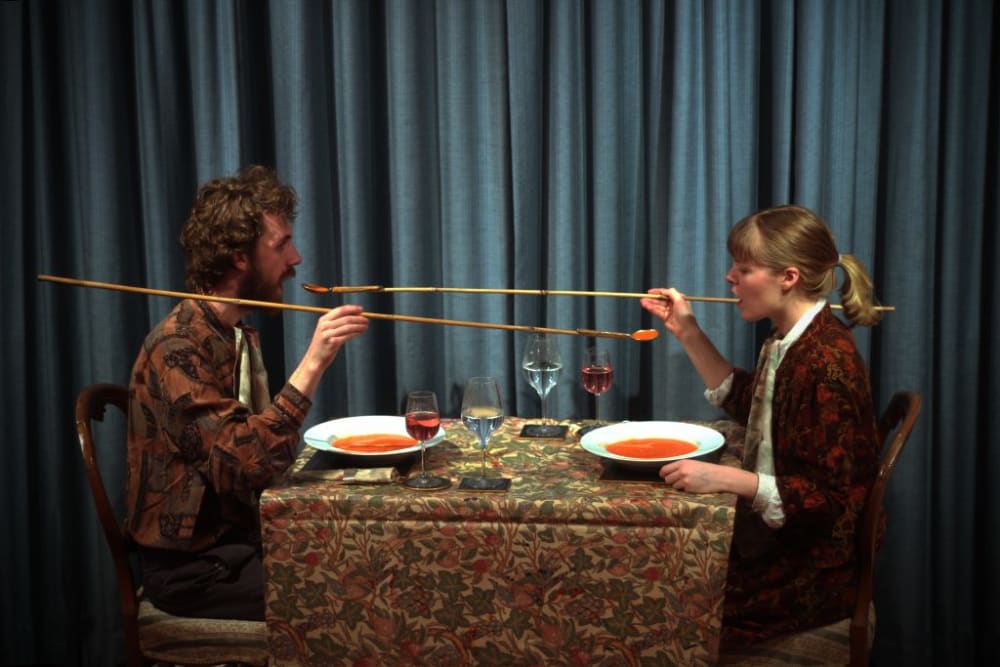 Rosie Gibbens is a theatre designer and performance maker. She is currently working on a series of investigations and performances about the relationship between 'domestic objects, bodies and actions'.

Check out more of Rosie's work: rosiegibbens.com
Mette Sterre: Live art/ costume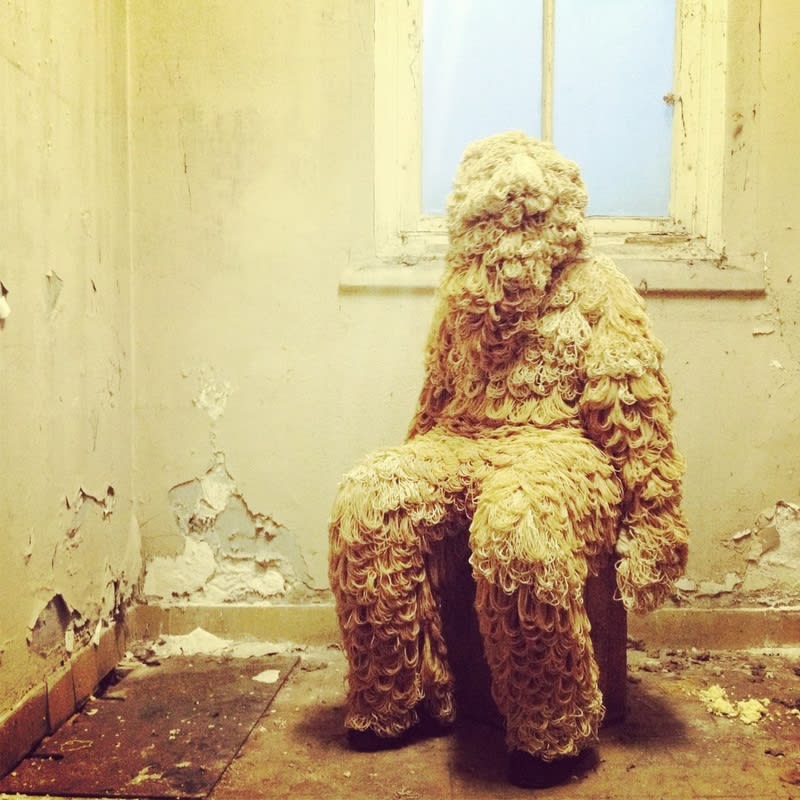 Mette Sterre is a visual artist who creates costumes that distort the human contour. They are the basis of performances that she directs herself which feature characters imagined by Mette. Her work deals with the grotesque, the world of topsy-turvy, humour and paradox.
With her performance work she travels the world, and her work has been shown in Vogue and the Wall Street Journal among others. She works in the field of sculpture, live art, theatre and visual art.

Explore Mette's work: mettesterre.com