Kiren caught up with fashion sportswear Course Leader Thomas Eliot and 3 graduating students to give us the lowdown on this influential subject area.
"'Sports-luxe' as a fashion trend is dead," was Thomas' opening line when we caught up about the future of fashion sportswear. He added: "Going forward, sportswear will inform the luxury fashion markets technical and innovative process" Thomas believes.
Making for a purpose and designing wearable and performance-led pieces is going to be really important to the industry, as is the transparency of the fashion line (e.g. who made my clothes?)
—
Fashion Sportswear encourages students to engage with both futuristic technical skills and relevant fashion design. Focused on designing clothing for specialist activities and sports lifestyle, it is gaining a reputation for being an exciting, evolving course for the fashion design and fashtech worlds.
Let's meet some of our recent graduating students to hear more about their approach to fashion sportswear inspiration and research: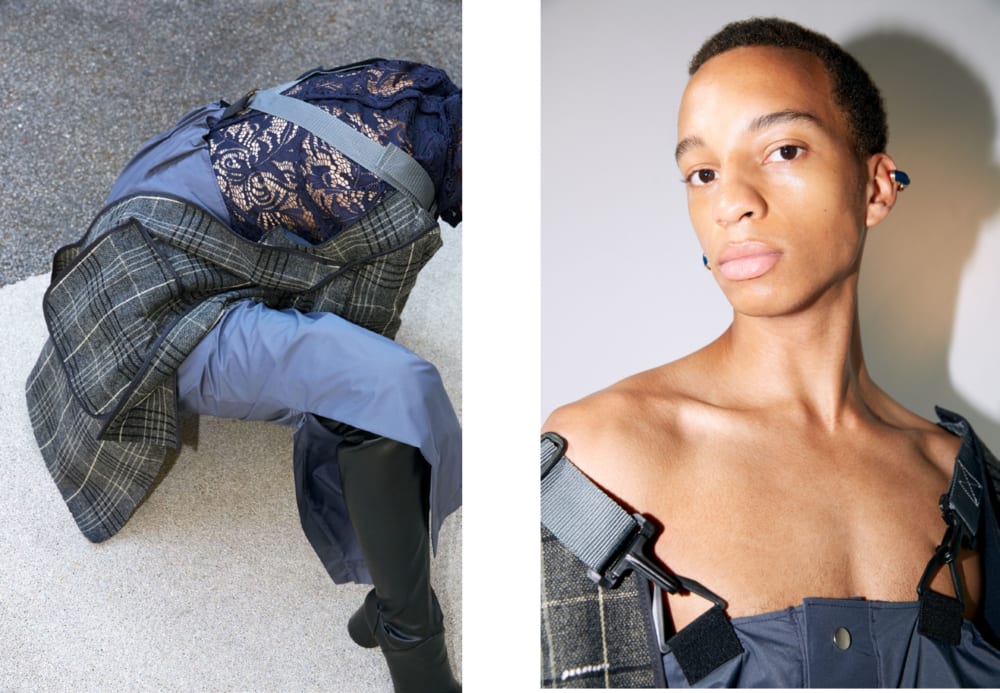 EVER found fashion sportswear challenging and unique and felt that it pushed boundaries by encouraging a combination of research into movement, sculpture and function. Working outside the limits and offering gender-neutral designs was really important to EVER. On the course, designs didn't have to be directed to specific genders.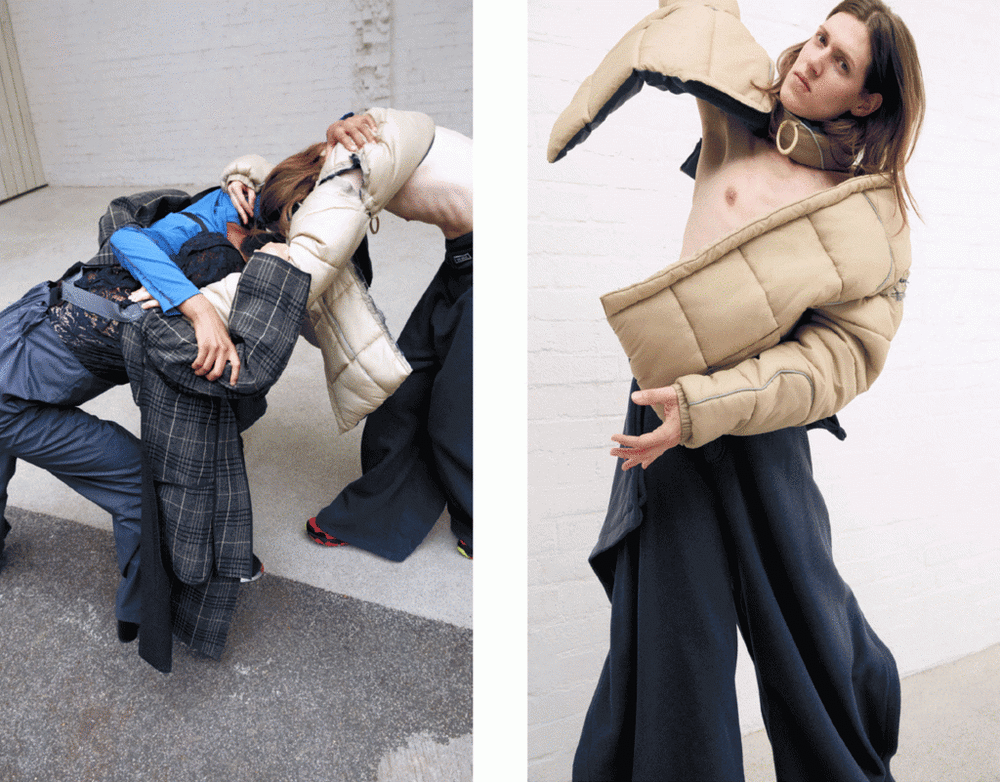 EVER's heritage is from the north of Sweden. The silhouettes, constructions and details are inspired by the Swedish folk dress combined with the principle of layering in the Scandinavian way, because of the cold climate as well as the notion of clothes being about practicality (not pleasure and vanity). The materials and outcome symbolize how the clothes were patched until they were no longer wearable.
Since graduating EVER has worked as an international freelance designer, developing collections and technical designs. EVER also works on independent concepts, inspired by identity, creating garments for musicians and performers.
Explore more of EVER's collection on NOT JUST A LABEL (NJAL)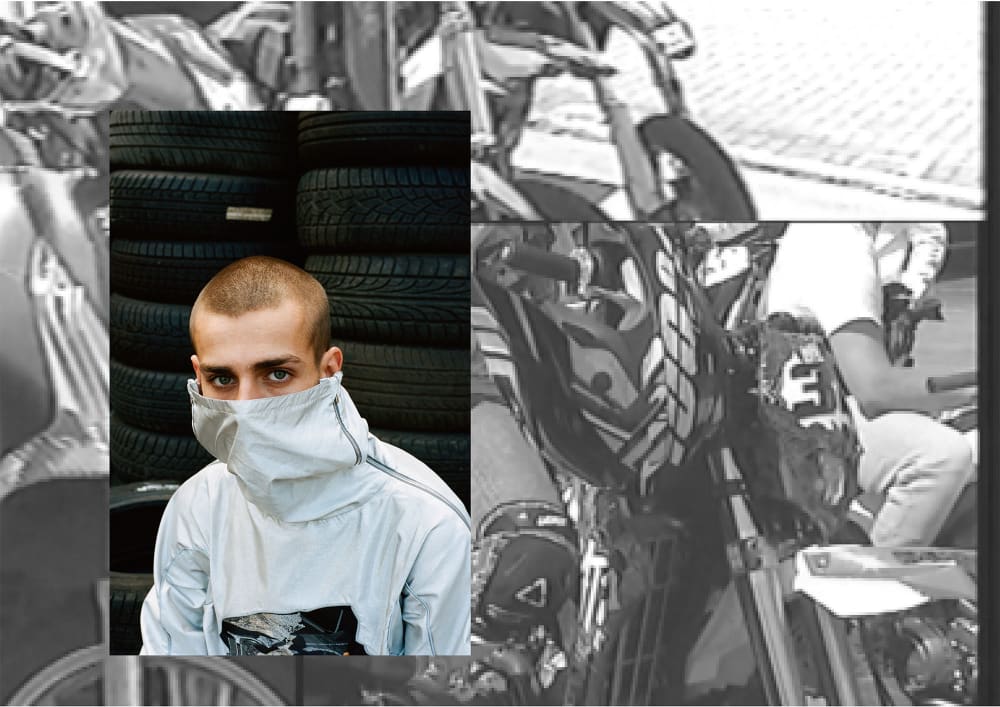 Agata comes from a sporty family, her dad was a professional Olympic wrestler. Agata also trained and competed herself as a wrestler during childhood/teenage years, later on working in fashion styling – so when she decided to study design, fashion sportswear seemed like a perfect match.
Agata's collection explored the dirt bike riding subculture in London, a hybrid of style and functionality, aiming to bridge the gap between sportswear and contemporary menswear. The collection included protective fabrics (high performance textiles designed for motorcycling).

The idea for the collection originally came from Agata's teenage experience with dirt bikes in a suburban part of Warsaw, and her memories of fun, adrenaline and rebelliousness.
After graduating Agata was offered a womenswear design position at Rapha (cycling brand) in London.
Explore more of Agata's collection on NOT JUST A LABEL (NJAL)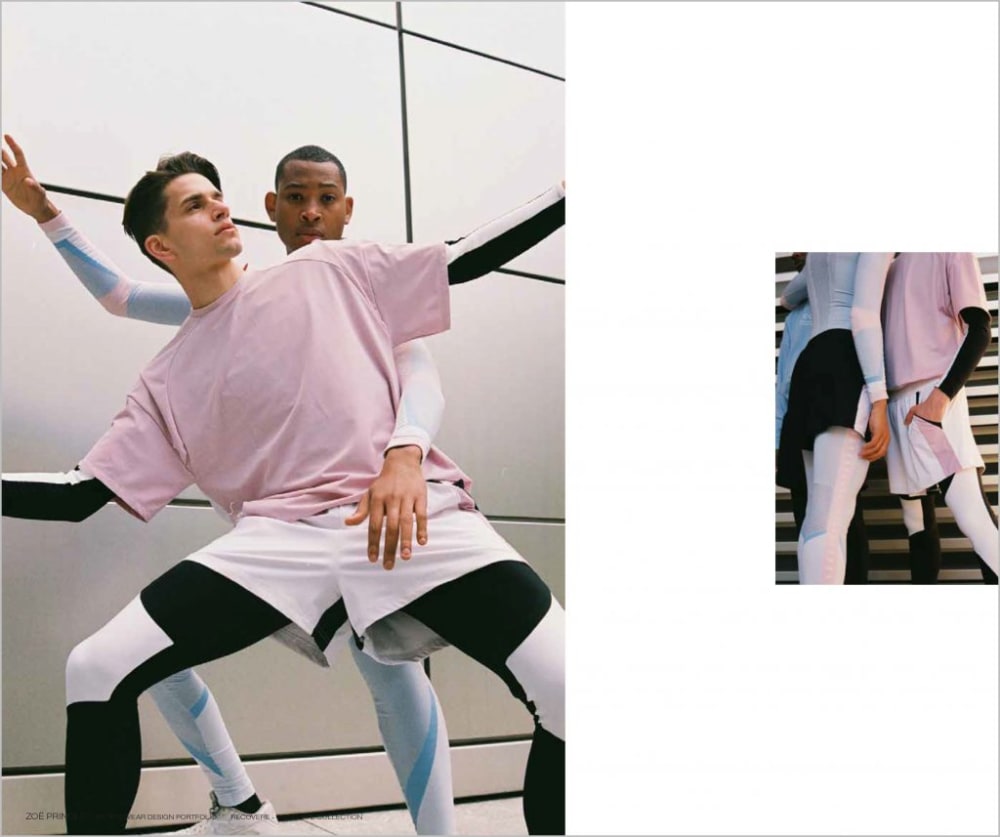 With a passion for sports, the sciences as well as design, Zoe selected the sportswear pathway.
Zoe's final collection was a technical sportswear range for men, specialising in recovery wear for professional athletes.
She innovatively developed an alternative technology to the compression brands that were already on the market, focusing on holistic recovery of both the mind and body. Zoe used colour psychology to influence her colour palette, and focused on tactile fabrics.
Zoe now works as an assistant designer at Puma in Germany.
Follow Zoe on Instagram