Postgraduate student support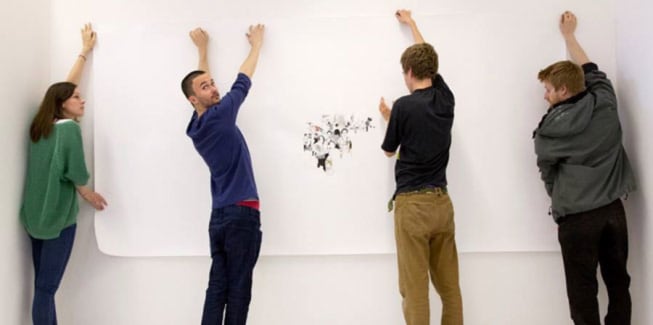 UAL prides itself on preparing students for industry by providing them with practical skills and support throughout their studies.
Careers and employability
Our Student Enterprise and Employability (SEE) service supports the creative and commercial potential of postgraduate students. The SEE team work closely with individual Colleges to deliver a range of tailored workshops and other activities for students and graduates to develop professional, industry focused skills, everything from networking, pitching and presentation skills to resourcefulness and adaptability.
SEE also support postgraduate students to Find Jobs & Internships.
Creative practitioners can find advice on the Government website on how to protect your intellectual property and stop people stealing or copying your work. The site also outlines what counts as intellectual property and how you are affected if you are self-employed.
LCF Careers is a specialist service that provides a comprehensive career management programme and industry opportunities tailored to LCF fashion students.
Industry links
Businesses worldwide work with UAL to find creative solutions, discover fresh ideas and recruit new talent.
Each College has a dedicated Business and Innovation team experienced at running sponsored student projects with clients, where individuals or groups of students respond to live briefs.
The Enterprise Collective is responsible for business and innovation across Camberwell, Chelsea and Wimbledon Colleges of Arts.
English language support
UAL provide English language support for all non-English speakers, and guidance for making an application and preparing a portfolio.
If you are studying a full-time course at UAL and English is not your first language, UAL Language Centre can offer a wide range of support.
The Language Centre runs free classes, workshops and one-to-one tutorials and will help you with the academic language and skills you need to be successful on your course and beyond.
Visit the Language Centre pages for more information.