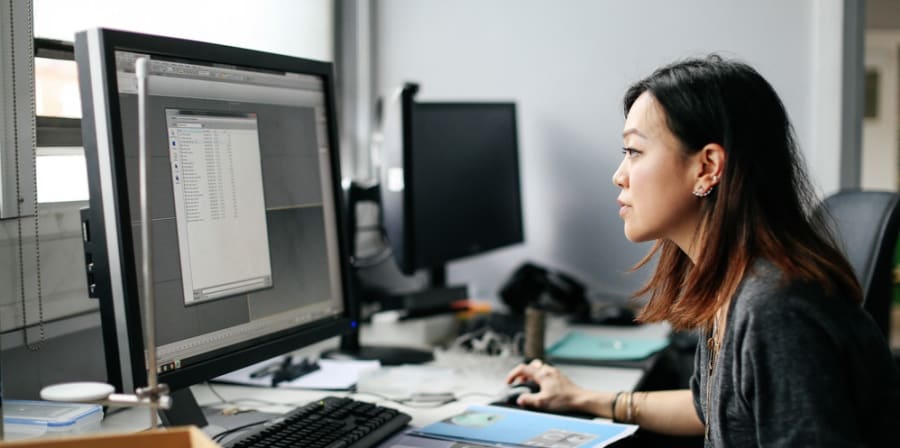 IT Software
Office 365
The full Office 365 suite is free for all UAL students - just log in with your UAL email account details. Please note: your access will expire 150 days after your course finishes.
Use the browser version
To access the the browser or "light" version of the apps, log in with your UAL email account details.
Download the full version to your own device
Download the full Office 2016 products onto your personal devices for free:
---
Adobe Creative Cloud
UPDATE: Accessing Adobe CC remotely due to the Coronavirus outbreak
Due to the Coronavirus outbreak, Adobe have extended their licensing model to allow all UAL students to access the full CC suite remotely for free.
Download Adobe CC onto your personal computer.
---
You can access the full Adobe Creative Cloud app suite from any UAL desktop in libraries and learning areas. Simply open the software and log in using your UAL credentials. This is known as an Enterprise ID, which is an account provided by learning providers.
---
Assistive software
UPDATE: Due to the Coronavirus outbreak, both staff and students can now access mind mapping and text to speech software on personal computers from home. Find out more.
Assistive software on UAL Macs and Windows PCs can help you with your study. These applications assist with:
Reading and writing
Planning and organisation
Referencing
Converting documents
Explore more guidance on Assistive Technology.
SensusAcccess

SensusAccess converts documents into more accessible formats. Documents or image files can be converted into an audiobook, Word document or e-book. You can even take a photo on your phone of a poster or page of text and get it converted.
Software Self-Service
As a UAL student, you can download a wide range of software onto UAL desktops for free via Software Self-Service:
Please note: you can't download software from the internet onto UAL desktops.