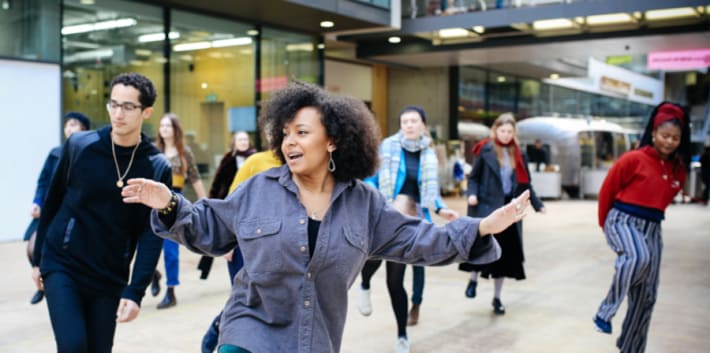 We want to ensure that you get a full experience of life as a student at UAL.
That means providing you with opportunities to engage with your fellow students and the university, and benefit from our facilities, services and offers.
Looking for paid work? UAL's in-house agency recruits students for temporary jobs across the university.
We host a range of events throughout the year, from summer degree shows to seminars and workshops.
Our canteens and cafés offer numerous food and drink options across all locations.
There are nine arts shops across our sites, selling a broad range of art, design and fashion materials.
UAL is home to seven professional galleries, each showcasing a diverse programme of exhibitions.
Whether you choose to live in a halls of residence or in a privately-rented home, there's lots of information available.