Tech gadgets aren't all about fun and games. Nowadays students are utilising their mobile phones, tablets and computers to study smarter. So here's a list of our current top 10 favourite apps that will improve and accelerate your learning.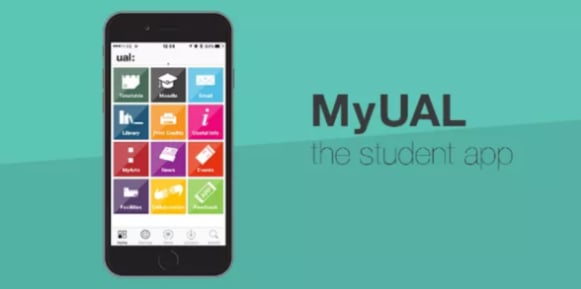 1. UAL App: UAL on your mobile
The UAL app provides access to personalised information about your studies and life at UAL. Includes: timetables, Moodle, print credit, Library, events, MyArts etc.
Devices: Free for both iOS and Android.
2. Inspiration Maps: mind mapping
Inspiration Maps is a useful visual tool to plan your essays and projects, organise your term and more.
Device: For iOS. Create five maps or diagrams for free, then upgrade for £7.99.
Other free mind mapping options: XMind (freeware for Mac and windows), Mindomo (Google Play, iTunes, web-based version) and Freemind (for Mac or PC).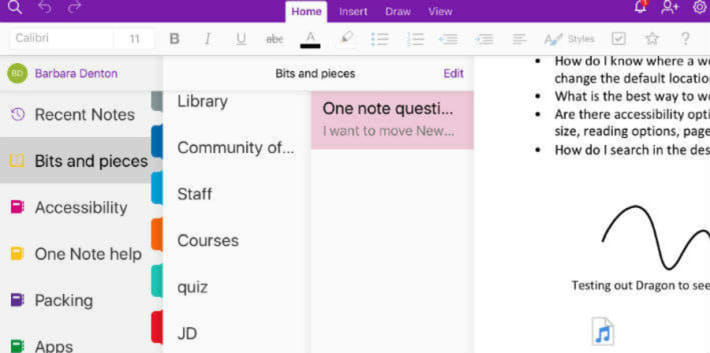 3. OneNote: note taking
OneNote is a flexible digital notebook where you can keep your notes, make "to-do" lists, clip information from web pages, handwrite, save audio notes and more.
You can organise notes into notebooks which are stored in the cloud, so you can see your latest notes on any device. You can use your UAL email to sign in to OneNote (choose "sign in with a work or school account").
Devices: Free for iOS, Android, Mac and PC. Use it by downloading an App or just use your web browser.
4. Zotero: referencing and citing
Zotero allows you to collect, organise, cite and share your research sources.
Devices: Free on Windows, Mac, Linux (to create and save references). ZotPad and Zotable gives you access to Zotero libraries from iOS and Android devices respectively.
Cite This For Me is an alternative easy to use referencing tool that builds a bibliography for you in Word. Or use the Ref Me app to take a photo of a book barcode and have the reference emailed to you.
5. Text readers built in to your device: have your text read aloud
iPad and iPhones will read selected text, or the whole screen to you using a synthetic voice. Go to settings, select: General>Accessibility>Speech and turn on Speak Selection and Speak Screen. Instructions on how to read the text are shown when you turn on these settings.
Android also has built in speech. Greenbot gives more information on android speech.
Devices: Built in on iPad, iPhone, Android phones and tablets, but turned on in different ways depending on whether your device is iOS or Android.
6. Trello: organise and plan
Trello organises tasks by allowing you to create boards for your projects (e.g. "Reading Lists", "Design Project"). Pin lists on your boards (e.g. To Do, Doing, Done) and add tasks to the lists, which can be dragged from one list to another. Your projects are saved in the cloud so all your devices are instantly updated and they can also be shared.
Devices: Free to use and accessible via a web page on all platforms. Apps for iPad/iPhone and Android available.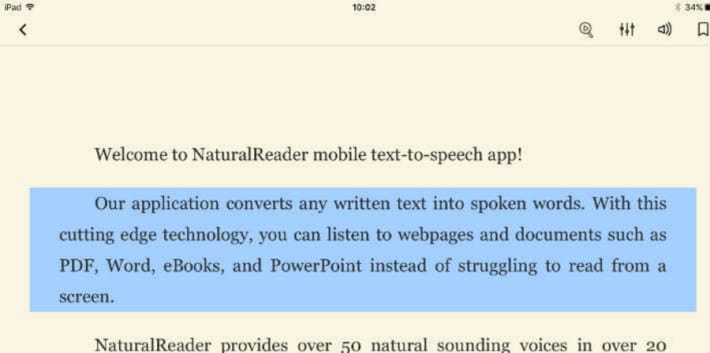 7. Natural Reader: read documents aloud
Download your PDFs, Word docs, EPUB books, plain text or PowerPoints straight into Natural Reader using your favourite file storage e.g. Drop Box, Google Drive or OneDrive. Read them aloud using the play and stop buttons using your favourite voice, language and speed. Natural Reader Help explains how to use it.
Devices: Free versions for iOS or Android, Mac and Windows or $69.50 for full functionality.
8. Free Dictation built in to your device: you talk, it types
When you are ready to type text into an email, note or document, tap the screen where you want the text to appear. Now look for the microphone icon next to the space bar on the onscreen keyboard. Tap this and speak clearly. You need to speak punctuation e.g. "comma". Your speech will be translated into text.
Tip: you need to be connected to the internet for this to work.
Device: Built in (free) on iOS and Android.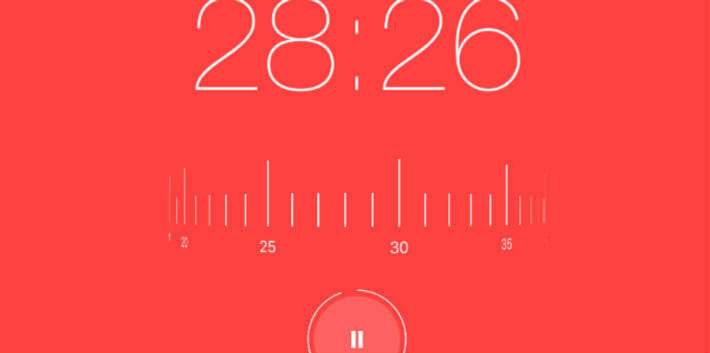 9. Focus Keeper: study timer
Set up the onscreen timer to encourage you to work for 4 sessions of 25 minutes, with a 5 minute break between each session, and a longer break at the end (editable). See Pomodoro for an explanation of how this works.
Devices: iPad and iPhone only, Free - can upgrade to pro.
Brain Focus Productivity Timer is a free alternative for Android devices.
10. Seeing AI: reads text, describes colours and objects
Seeing AI is an app that tells you what your camera is seeing. It can read text that you have taken a photo of e.g. a poster, printed journal article or book page; it can tell you the colour of an object; it can identify currency and describe a person including guessing their age.
Devices: Only for iOS. Free.