Performance Research Network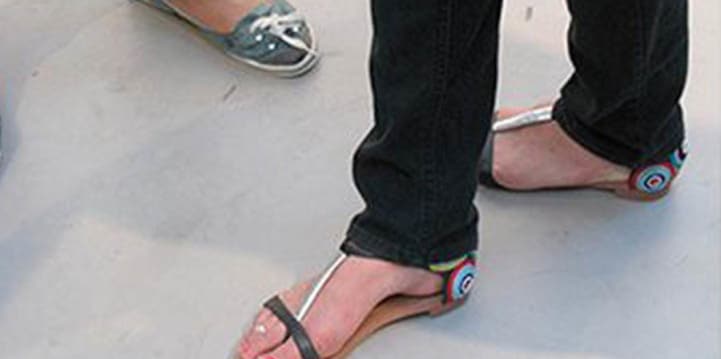 Performance Research Network has no agenda beyond wanting to open up a discourse between students and staff across UAL who are making, thinking or writing about performance in fine art or theatre or who inhabit that 'dangerous border zone' between both.
'Rather than define theatre as an unchanging identifiable object in the real, we might rethink it as a culturally conditioned mode of staging the construction of the real.' Barbara Freedman, 'Staging the Gaze' (1991:50)
The function of the group is defined by its members, including discussions around the unsettled and at times troubled relationship between 'performance art' and 'theatre performance'.
Over the last three years Performance Research Network has hosted a wide variety of symposiums, workshops and performances as well as playing an active role in the annual Acts/ReActs festival of performance at Wimbledon.
Members
Professor Jane Collins‎ (Wimbledon)
Francesca Peschier‎ (CCW Graduate School)
Sophie Jump‎ (CCW Graduate School)
Esther Armstrong‎ (Wimbledon)
Michael Spencer‎ (CSM)
Fred Meller (CSM)
Trish Scott-Cumming‎ (CCW Graduate School)
Katie Elliott‎ (CCW Graduate School)
Claire Mokrauer-Madden‎ (CCW Graduate School)
Peter Farley‎ (Wimbledon)
Donatella Barbieri (LCF)
Ximena Alarcom (LCC)
Eleanor Bowen (CCW Graduate School)