Interdisciplinary Curriculum for Fashion in the Digital Era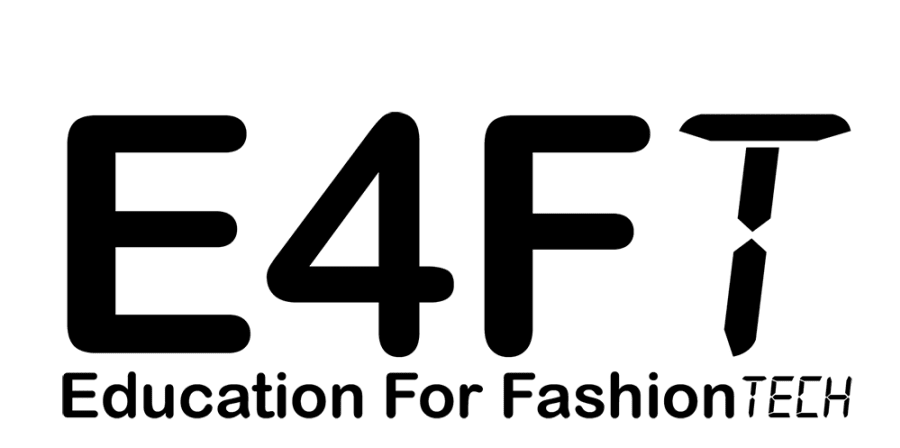 Project summary
London College of Fashion - University of the Arts London (UK) in partnership with Polytechnic University of Milan- Italy, and the Swedish School of Textiles, - at University of Borås, have established an Erasmus+ Strategic Partnership for higher education within the new field of Fashiontech. The project started on 1 September 2017 and continues until August 2020.
The project will, by developing interdisciplinary curricula for better higher education within the fields Smart Textiles, Wearable Technologies and Digital Manufacturing, improve higher education, strengthen the collaboration between apparel and fashion universities in the European Union, and contribute to the prosperity of the European apparel and fashion sector. The project is financed by the European Union through the Erasmus+ strategic partnership for higher education.
Watch the latest video about the project
Watch this video about Edu4FashionTech Part 1
Watch this video about Edu4FashionTech Part 2
Previous Events: Fashion-Tech Hackathon September 2018
Hosted at the Digital Anthropology Lab (DALab), London College of Fashion, UAL will run a fashion-tech hackathon that invites international students from Politecnico Milano (Italy), University of Boras (Sweden) and LCF to collaborate and address design challenges in the fashion-tech space. Responding to rapidly changing times, this hackathon bridges the fashion field with that of innovative technologies, aiming to test and explore new approaches to fashion-tech design. Successful applicants will work in small interdisciplinary teams and will respond to 'real life' briefs set by industry in the areas of digital manufacturing, fashion and smart textiles which will converge to identify wearable solutions.
The hackathon will run over 5 days (including two online sessions), and will be led by a team of academics, industry experts and technicians including Bridgit Freundorfer (ADIDAS) & Massimo Bianchini (POLIMI), Matthew Drinkwater (UAL-LCF) and Fredrik Timour (Neue Labs AB). There will be a full programme of events including welcomes and introductions, an industry briefing, presentations and developing, testing and pitching ideas.
Below are 5 emerging fashion-tech directions that the teams will be working with:
Protection and body enhancement through artificial second skin: wearables and smart textiles with embedded sensors are able to monitor physiological, neurological and body kinematic parameters that are critical for healthcare.
Culture driven wearable: art, technology and interaction: generating thoughts and knowledge around human behaviours, interaction with the body, other people and the environment.
Hyper-body: connecting senses and materials: involving three of the five senses (eyesight, hearing, touch) enhancing or "substituting" them.
Fashion takes care: sustainability across design, production and retails covering the entire supply chain and it is intended as efficiency, recyclability, transparency, mission orientation and ethical upgrades.
Real/Virtual mixed environments: analogical/digital places created and customized with mixed reality as result of the addition of virtual and augmented reality; new dimensions for self-assembly and programmable materials; artificial intelligence for all the supply chain.
Event Programme: Hackathon Schedule (PDF 8.2 KB)
Location: Digital Anthropology Lab, London College of Fashion
Benchmarking report online
The benchmarking report maps and identifies the best practices among 60 HEIs, 57 RCs and 171 companies (total of 288) active in the fashion-tech field in Europe and worldwide. Through a desk research complemented by face-to-face and long distance interviews, the benchmarking report offers a broad overview of processes, resources, tools and contents characterising the current fashion-tech offer. The result is a fragmented, disjointed reality with various and heterogeneous professionals, trends, disciplines, products, competences, methodologies and applications and a set of highly heterogeneous companies, HEIs and Research Centers and a lot of variety in size, nature and scope.
The report also provides an overview of current and upcoming trends in the fashion-tech field.
Benchmarking Report (PDF 8.85 MB)
You can also find the digital map illustrating companies, HEIs and research centres working in the fashion-tech field.
Twitter Feed
@Edu4FashionTech: 30 November 2018
@Edu4FashionTech: 27 September 2018
Final pitches of the Fashion-Tech Hackathon! great ideas on accessories to collect data, harvesting energy and sharing emotions! congratulations to all the teams. You did amazingly!
@Edu4FashionTech: 26 September 2018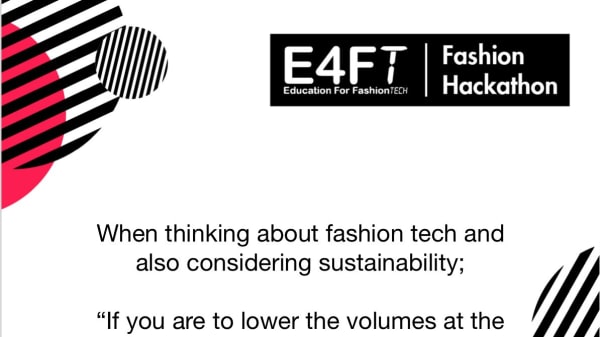 @Edu4FashionTech: 25 September 2018