Beki Gowing studied FDA Art and Design at Camberwell College of Arts. Beki has launched her own digital printing company, Print & Press based in South London. She is also the newest member of the UAL Enterprising Alumni Association committee, recently joining as Head of Communications.
The Enterprising Alumni Association organises a programme of activities and events to keep you in contact with other creative leaders who have graduated from UAL. Our programme has been designed to help answer your questions and provide thought-provoking inspiration for each other's creative business enterprise.
We caught up with Beki to find out more about her future plans for the association.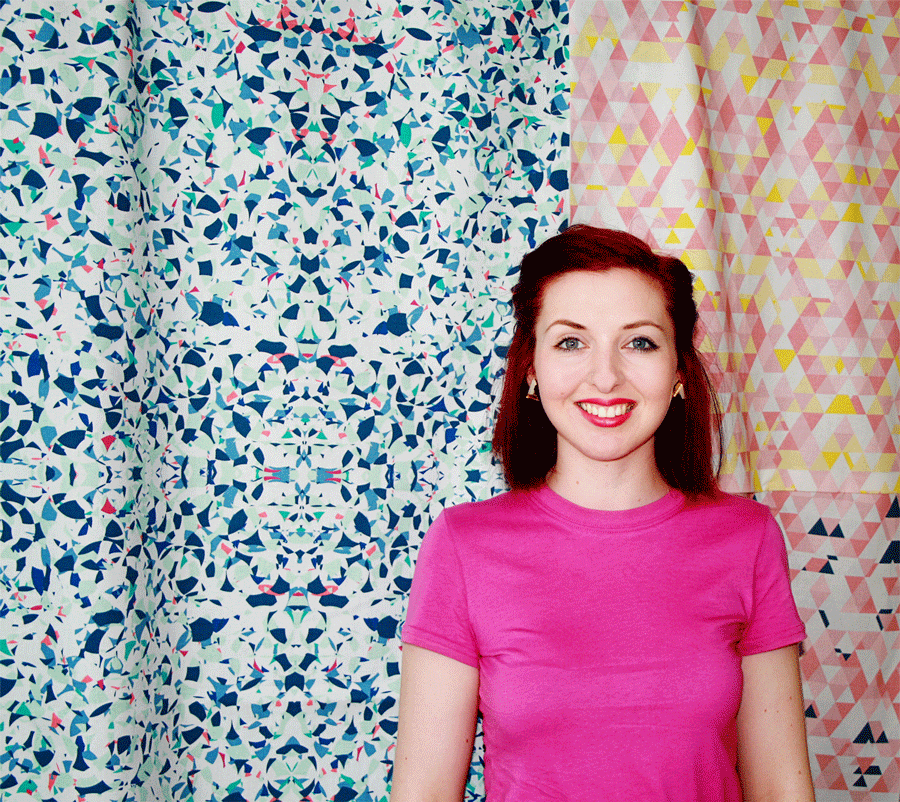 What's your favourite memory from your time at Camberwell? And what was the best thing you learnt there?
Every Friday morning the college hired a cinema just off Leicester Square for my class to watch a series of short art films, followed by a longer feature film. I'd never known much about film before, and I remember sitting and feeling like a whole world was opening up, and being so excited by the possibilities.
Before Camberwell I'd only known about art and design in very simple terms – painting on paper and following a pattern to sew fabric into clothes. Camberwell introduced me to a huge variety of disciplines, practices, and materials, and then showed how these can all interact and overlap. The best thing I learnt is the freedom to not be limited by materials, or what I think a practice 'should' be.
What did you do after you left Camberwell?
After Camberwell I had a break and went travelling, I thought I'd had enough of formal education. However, within 6 months I was bored of sitting around and desperate to start making again. I enrolled in the Textile Design course at the University of Brighton, where I specialised in printed textiles, and interned with WGSN and Diane von Furstenberg.
After graduating I secured a place on the John Lewis Buying Graduate Scheme and spent 3 years working in Fashion and Home buying, where I learnt how to develop, market and sell products.
I left John Lewis just over a year ago to set up digital fabric printing company Print & Press, London. We're based in South East London, and help students, designers, and small businesses print their own fabric. I've discovered I love teaching, and have started running art workshops, and use my buying knowledge to coach start-up businesses to begin working with retailers.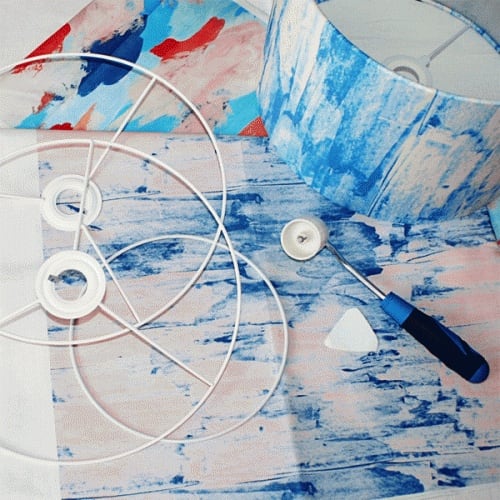 How did you come to launch your own print press?
I realised that although I loved John Lewis, buying wasn't the career for me, as I missed making things and using my hands. Leaving a well-paid job with a clear career path was a terrifying decision, and there have certainly been days when I've questioned if it was the right choice, but 15 months later the hard work is starting to pay off. I love being my own boss, and being able to decide which projects to take on, and how I want to spend my time.
Setting up the company involved lots of spreadsheets and planning, which I had luckily become an expert at in my buying career. I applied for a government start-up loan to buy the equipment, and spent most of the first-year learning about marketing and building a blog and a social media presence. One of my favourite parts of the job is building relationships with customers, and seeing them post their creations on Instagram is enough to show me that setting up the company was the right decision.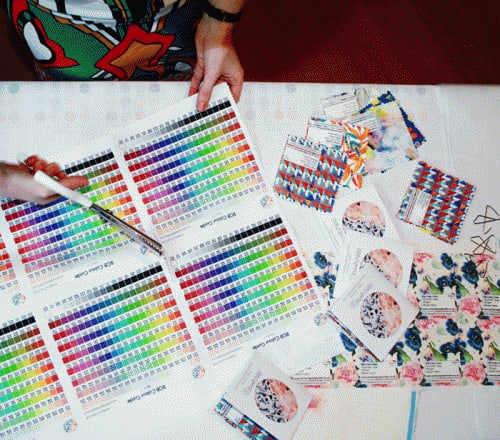 You've recently joined the UAL Enterprising Alumni Committee as Head of Communications – what made you want to get involved?
I believe that all artists and designers deserve to be paid a living wage for their work, and that starts with equipping students with the real life business skills they will need while they are studying. I've so excited to join the UAL Enterprising Committee to support students and alumni with learning and sharing these skills, and as Head of Communications I hope to share useful information, events and case studies with you in our e-newsletters.