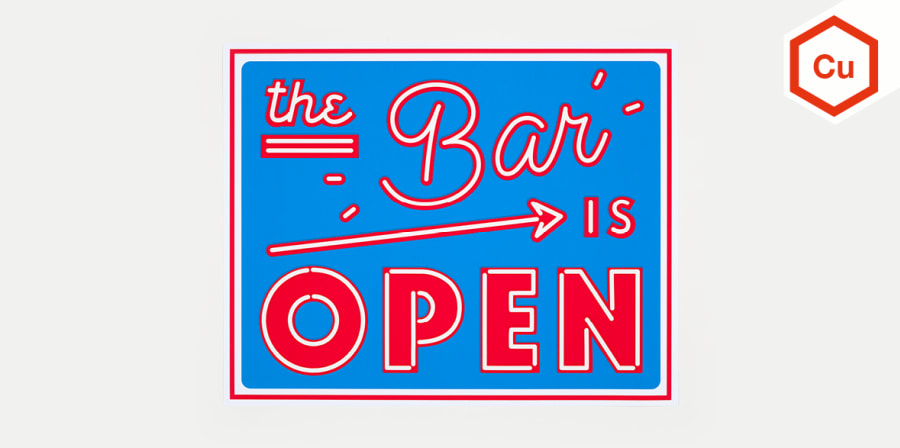 The design duo behind Crispin Finn discuss creating a business from a shared passion and the importance of staying interested and curious.
When Anna Fidalgo and Roger Kelly came together to form their design company in 2008, it was a fusing of shared interests and complementary skillsets.
Roger and Anna both studied at Chelsea College of Arts. Anna graduated from BA Design for Communication in 2005 before going on to work for various design and advertising agencies and as a freelancer. Roger graduated from MA Fine Art Painting in 1997 and has been included in both New Contemporaries and the John Moores painting prize, in addition to exhibiting in solo and group shows internationally.
They both had an interest in collecting printed and manufactured ephemera, "cinema, travel, board games, specialist information - the dewey decimal system, magic, etcetera - and the crossover between both graphic and fine art languages," and exploring how to take a piece of information and make it highly functional but also beautiful.
The pair met in 2006 through a mutual friend working at Airside where Anna was interning and Roger was helping out with events. It wasn't long before they started discussing making work that didn't fit into either of their "day jobs." Their first project, to create a year planner, came about as neither could find an attractive and well-designed example of an item they both used every day of the year.
No real plan
Despite being ambitious people, we had no 'plan' for Crispin Finn - it was just an output for both of us to collaborate on a 'third' body of work, a place where all the ideas we had that somehow weren't incorporated into our other practices could be made real. We had no idea it would become a company or a pursuit that would end up supporting everything else we do.
Roger Kelly
Crispin Finn's signature red, white and blue colour scheme came about as the pair wanted to hand-make the planner and use screen printing to allow them to do that, although the decision was based on practical as well as aesthetic reasons.
We've both always been fans of airmail and stationery, so we decided on restricting ourselves to those colours to keep the price of the printing inks down. After we'd made one or two items we started to realise the colour way was a distinctive and challenging rule. It forced us to think carefully about economy, composition and arrangement within our designs and illustrations, and also quickly became a visual identity for the work we made together.

Roger Kelly
Combining skills
Anna and Roger's creative backgrounds - in graphic design and fine art respectively - were closely related, although the specialist knowledge each had in their respective fields made for a good combination. Setting up and running a business on the other hand, was done on the job. Anna says, "There are so many considerations to take into account that weren't apparent when we started." She elaborates further, "Making a product is one thing, but how that product gets out into the world - how it's packaged, how it's posted if it's for sale online, how much it can retail for, who might be interested in it, which shops might like to stock it, wholesale prices - is another thing."
Tips for setting up a creative business
enjoy what you do: "The main thing is you have to enjoy what you're trying to set up or create. It can be pretty tough to turn something into a success - either creatively or financially - but the tools and opportunities are prolific if you're focused and driven enough to make a business a reality"
work at it: "We're workaholics and often work a seven-day week, but part of the reason for that is we both love what we do and have a consistently long list of things we want to make and goals we want to achieve"
learn from everyone: "Every place we've worked, from part-time Saturday jobs in shops, to secretarial temporary work, have all helped and added to our toolbox of skills. There's a shift in people's expectations of what you can offer, and no longer do people expect you to sit in a box in terms of job description"
do it for yourself: "Don't wait for work to find you, go out meet people, approach the type of people you want to work with. Being pro-active shows a dedicated and interested mind"
Roger and Anna were supported in their journey by UAL and were invited to present work for the Artsmart pop-up market in 2011. They also took part in a group exhibition at the Showroom, as well as being one of the exhibitors on the UAL stand at Pulse, giving them much welcomed exposure to industry buyers.
Find out more about Crispin Finn at crispinfinn.com.