Preparing for rapid change (curriculum case study)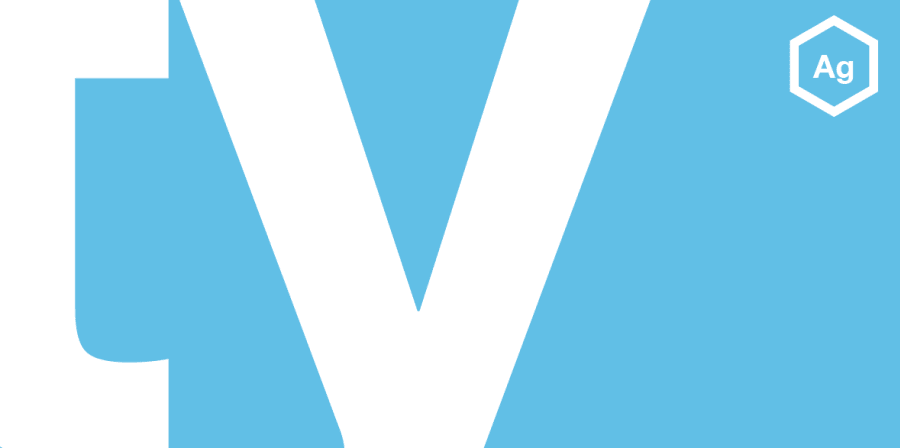 While the television and film industries are changing rapidly in terms of technology, a few fundamentals remain, particularly the need for collaboration and effective group work. Preparing students for this rapid change is a key focus of BA (Hons) Film and Television at London College of Communication (LCC). Course Leader, David Hoyle, explains how the course embeds learning for enterprise and employability.
What do students learn for enterprise and employability?
The BA Film and Television course is highly outward facing and bases its curriculum on the types of activities students will need to master in order to survive in the industry. Collaboration, particularly, is core to the experience.
The teaching and learning activities of the course are designed to allow students to practice these skills from day one, and even before, through their pre-enrolment document.
Group work
Students learn about group work where multiple creatives want to contribute equally to a project from the point of project initiation. This is different to the traditional business model of collaboration, which is based on team roles. In the case of the BA Film and Television, students are working to enhance each other's ideas, to have 'creative collisions'. The aim is for them to respect others' opinions, to reflect and maybe compromise, but not to simply take on a given creative role. Once the film moves from brainstorming into the production stage, the team then decides on some roles for members, requiring a different approach to group work.
The teaching methodology on this course requires students to participate fully, evaluate their own work and that of others, compromise, and be respectful and productive. One clear message is that the course, a reflection of the industry to which it relates, is not for the lone artist, the single practitioner who needs others to follow their vision and lead. It is critical, therefore, that the cohort understand and engage with working in groups. The course team support the students at critical points in the group lifecycle, such as the point of group differentiation, at which point each of the students will learn the most about different ways of working within groups.
Collaboration
Similarly to being able to work well in a group, it is essential that practitioners are able to collaborate when they go into the world of work. Without this skill, there is no way to survive as a practitioner, as it takes many people to make the kind of films and TV productions outlined on this course. This is particularly true of TV, which by its nature is not a solitary activity but requires a crew and a team.
During one collaborative project in Stage One, the course team set up a point in the process where students meet and talk about what went wrong. This is seen as a significant teaching activity and highly relevant in terms of employability, as this reflective activity prepares student for negotiating with others. This is a key characteristic for a future career in film and television.
The BA Film and Television curriculum allows the opportunity to make these mistakes and to learn from them. In the curriculum we have reflective study that questions what went wrong and why it went wrong. You have to trace these things back to the fundamentals of project management, the most important thing students learn is that it all traces back to that.
How do students experience enterprise and employability in the curriculum?
Students experience enterprise and employability learning and teaching through collaborative projects, context studies and through making.
Collaborative projects
Collaborative projects are valuable because they lead to an 'acculturation of practice'. They help students to learn about the hierarchy within collaboration, and enable them to develop a sense of self as a practitioner.
In collaboration, students have to think about costs and reflect on their own behaviours within a team. If the team falls apart, the student is asked, "What did you do or not do to make that happen?" The reflective report elements asks, "What would you do differently next time?" In this way, students learn that their chosen behaviours affect the success or failure of the project. One extreme example would be if a student was being withdrawn and silent in a group, in which case they may be reported by teammates for being reticent and disinterested. The reflection asks, "Did your behaviour influence the failure of the team? In what way?" and "How could you avoid this in future?"
Contextual studies
The importance of contextual studies is also stressed on the course. Covering critical studies, theories of practice and social, economic and political studies, contextual studies prepares students for going into the film and television industries. The course makes students aware of current and future landscapes (both global and local), and aims to make them pragmatic, give them breadth and make them open-minded.
Contextual studies involve the students discussing ethics and finding their own position in the creative world, helping them to see themselves as others see them. This sense of awareness relates to the creative attributes for enterprise and employability, as the course aims to produce mature practitioners, ready for industry.
With their developing context, the students produce a massive range of outputs, as they experiment with moving image techniques to explore and create engaging narratives in all sorts of different ways.
"Context is a multifaceted subject in Film and TV and critical theory is only one thing. Context also means the sociology, economics and politics of the media industries… Another part of contextual activities is the learner's own relationship to the industry. They have to understand the theory and use this to work out where they fit in."
Course Leader, David Hoyle
Making
The actual putting together of films gives students technical know-how. It means they can really practice their craft and they do so in teams. Students are taught to work in a semi-professional manner and are expected to be somewhat mature and respectful to other students, for example, being dependable and turning up on time are critical skills that students must learn to be able to progress on this course, as they are key behaviours and qualities of employable graduates.
"It is not a purely creative act; there are the practicalities too. Whatever they do someone is going to have to pay for it. We prepare students for that too in our teaching activities."
Course Leader, David Hoyle
The course develops more than technical people who can make films. Instead, it encourages leaders by developing leadership skills of confidence, compromise, humility and attention to detail, producing individuals who can front projects and lead others.
Within making, students also develop the ability to work in a team, through developing attributes such as punctuality, respect for other creatives and teammates. These skills are all part of students' professional development and built into the curriculum.
How does the course help students to recognise skills, qualities and behaviours for enterprise and employability?
Students use peer-to-peer feedback in the collaborative projects.
This means students have to be self-aware, as they are judged in the process of producing outcomes to briefs. It is also designed to make them self-disciplined and reflective. The process of assessment is ongoing and behaviour is constantly scrutinised and monitored.
Qualities for enterprise and employability are assessed as they also include the drawn out process of production. It may be that the process of making the film went well, but the outcome was weak due to circumstances beyond the student's control. In this case, a student's process and peer feedback would be taken into account. The qualities and behaviours around enterprise and employability are looked for, accounted for and marked, in addition to the final artefact.
The negotiation process around the mark a group gives an individual is assessed, meaning students must learn to negotiate. This process is recorded and valued, made explicit and is recognised as a transferable skill, one that will be useful in the context of the workplace, therefore it is recognised as a valuable skill for enterprise and employability.