The Covid-19 pandemic has undoubtedly shifted the ways in which businesses operate, not only for those in the creative sector, but across all industries. When the UK went into full lockdown, many start-ups and small-to-medium enterprises (SMEs) had to think about innovative ways to keep their operations going, which in return skyrocketed the need for digital skills and resilience.
Thanks to the Digital Grid Partnership, an initiative supported by the Mayor of London and the European Social Fund, London College of Communication (LCC) has been working closely with SMEs and start-ups for the past year, offering a package of support to help them grow their businesses while training them in relevant digital skills.
"This has been a 'two-way street' project for us and the businesses involved," explains Ben Walters, Business and Innovation Projects Manager at LCC. "We've shared our knowledge and expertise with the participating SMEs, hosting professional training sessions and online workshops; in exchange, they've offered our students the opportunity to undertake paid work placements to gain relevant industry experience."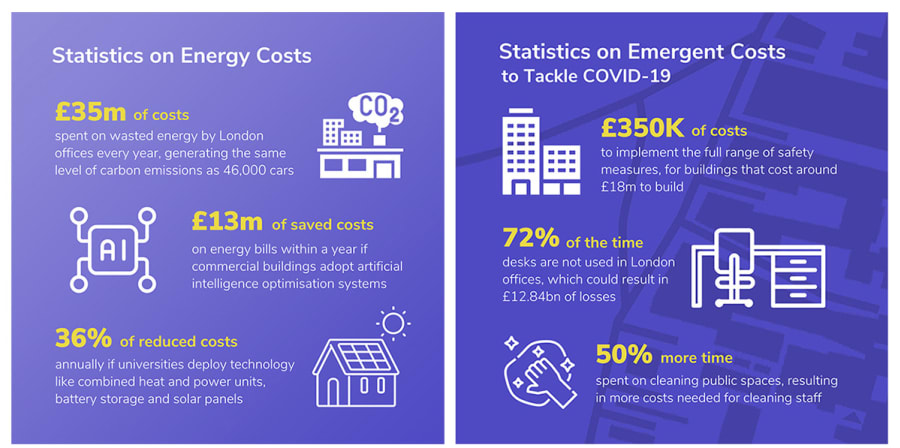 The organisations involved ranged from businesses in the wellness sector to fashion, music and tech – including The Ivors Academy, the UK's independent professional association for music creators, and Mappin Technologies, a company that blends technology with physical spaces to grow the value of real estate and create novel visitor experiences.
The College has engaged 36 small enterprises through DGP in the last year, with 14 of them providing internships for 23 LCC students from across many creative disciplines, giving them the chance to develop their skills in a professional setting while overcoming the challenges of doing so during the pandemic.
Mark Taylor, Director of Marketing, Communications and Public Affairs at The Ivors Academy, was also struck by the mutual value of this type of collaboration with a university: "I'm a big fan of London College of Communication – its students and graduates are the most exciting and forward-thinking creatives you're likely to meet. SMEs like The Ivors Academy are the backbone of our economy, and I'd encourage them all to explore how they can support new talent and benefit from new ways of seeing the world."
Working with students has impacted the work we do in many ways. As well as improving the quality of our graphic design and increasing our capacity, we've benefited from fresh perspectives and new ideas.
— Mark Taylor, Director of Marketing, Communications and Public Affairs at The Ivors Academy
While businesses harnessed the creative spirit of our students and expanded their organisational capacity, students had the opportunity to gain hands-on experience, grow more confident in their chosen practice, and expand their skill set within tech by taking ownership of their assigned tasks and collaborating remotely with London-based SMEs and start-ups.
"The day-to-day work was different every day. One day I was involved in branding and marketing design projects to improve the brand's narrative, the next I was doing secondary research, competitor analysis and creating user flows for virtual stylist appointments," says Shrishti Arora, from MA Design Management, who interned for online stylist Own Kind. "The work was exciting and created new and different challenges every day. I was in direct touch with users, conducting UX tests and gathering feedback to improve the design response."
"My Graphic Design and Illustration skills have improved a lot. I built up my confidence, but I also learnt how to work in a professional environment, says Alessia Ganzerla, BA (Hons) Illustration and Visual Media student who did a work placement with food waste company Mimica. "As a student, it's important to learn how to approach clients and managers, and to understand what the company wants. I am very happy about this experience – I feel like I've grown as a person and as a designer," Alessia adds.
Part of the DGP support package also included workshops for SMEs, with LCC hosting virtual sessions on how to develop effective digital marketing strategies, and how to use online tools to overcome the impacts of COVID-19 and to reinvigorate customer relationships during and after the pandemic.
In some ways, the Digital Grid Partnership has come at the right time. Challenging times require creative solutions. Businesses must become proactive in response to this inevitability, where effective digital skills training is essential to ensure that the workforce is prepared for future technological changes.
— Ben Walters, Business and Innovation Projects Manager at LCC