Shuqi chose to study MA Visual Arts: Illustration at UAL so that she could combine her studies with the development of professional skills. She's found studying in London inspiring, from the diverse people she meets to learning about her creative process through ceramics and printmaking workshops.
"I decided to further my studies at Camberwell College of Arts (one of UAL's six Colleges) because the course looked like a great way to integrate my academic interests while also advancing my professional skills. The course has given me a chance to speak with people from many different countries and an opportunity to engage with other cultures.
The ceramics and printmaking studios are some of the best facilities at Camberwell. Whenever I work there I can play with ideas, using my hands to create work. And even if they don't turn out very well, I still enjoy the process!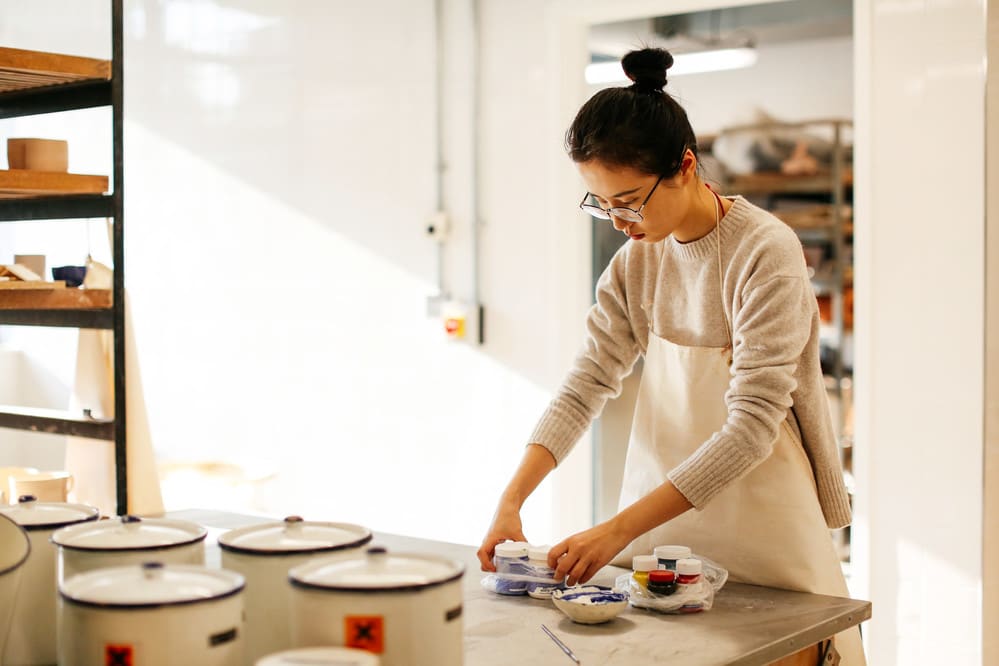 "One of the best things about being a student in London is the option to travel a lot while you study."
Not only can you go abroad very easily from London, but there are so many museums and art galleries in the city itself, which I regularly visit for inspiration. My favourites are the British Museum, the National Portrait Gallery and Tate Modern.
Everyone should value the time you have studying here – it will be a precious experience in your life. Use the library well, but don't forget to take part in lots of social activities as well!"
Shuqi Chen
MA Visual Arts: Illustration (now MA Illustration), Camberwell College of Arts