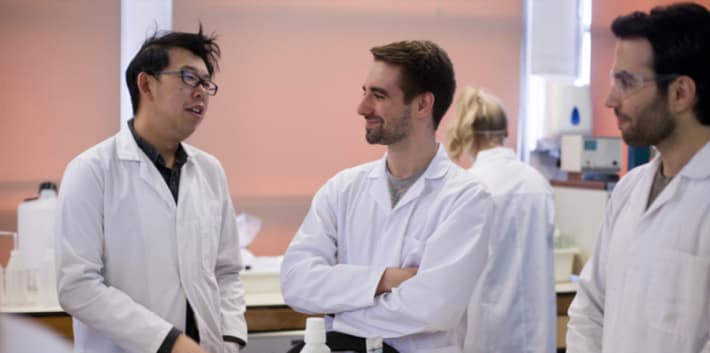 UAL works with students to improve the quality of our courses to ensure that you have the best possible experience.
Your feedback is crucial in helping us to improve your course, both while you are studying with us and for future students.
Do you know how to give constructive feedback? Read the golden rules below and think about how you can use them to help you give constructive feedback.
The four golden rules
1. Be specific
Try to avoid making vague comments like 'the unit was good', or 'the seminar was rubbish'. This doesn't tell the person reading your comments what makes you think this.
Instead, explain what you felt was positive or negative. For example you might say:
'I found the workshops really interesting, but the set reading was very challenging and it would have been good to discuss it more in class.'
2. Be realistic
Try to avoid comments that are unrealistic, like 'the assessment should be scrapped'.
Assessments are an essential way of measuring what you have learned, and helping you to improve your work in the future, so we can't do away with them altogether.
Instead, explain why you think there were problems with the assessment. For example you might say:
'The brief wasn't very clear so I wasted time at the beginning trying to work out what I needed to do.'
3. Focus on the issue, not the person
Avoid writing anything offensive or personal – your course team will see the comments that you leave so think about how you would feel if you received negative feedback.
Instead, give details about any problems in order to help your course team understand. For example, you might say:
'The photography session was difficult to follow as there were so many different techniques to grasp in such a short time.'
4. Suggest solutions
If you think something didn't work, don't just criticise, explain how you think it could be avoided or improved. This will help your course team to put your suggestions into practice. For example, you might say:
'It would be helpful to have the hand-outs for the lectures in advance so that we could get an idea of the topic before the session.'
A big thank you to the Newcastle University for sharing their materials with us when we developed our own UAL student surveys (Unit Evaluations).