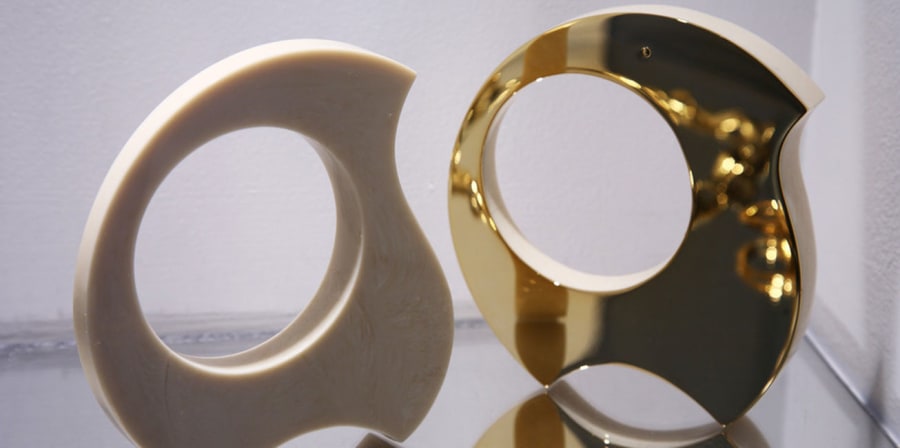 "Assessment is the engine which drives student learning."- John Cowan 2005
We take the assessment of your work seriously and staff work together to make sure that assessment is fair, accurate and consistent for all students. Careful consideration is given to the way you are assessed from the very early stages of the development of your course, and throughout the duration of your course there are processes which are designed to support you in demonstrating what you have learnt.
Please take some time to read about the various processes in place to make sure your assessment results in an award that fairly and accurately reflects your learning and achievement on your course.
Course Design
All courses undergo a rigorous planning and approval process which is one of the key means of assuring delivery of the highest quality courses for all students.
This includes designing the methods of assessment that will be used to measure your performance on the course in ways that allow all students equal opportunity to demonstrate what they have achieved. Your course teamwork hard to write learning outcomes which are appropriate to your course and develop creative and inclusive ways of assessing your performance against those learning outcomes.
Types of Assessment
There are two types of assessment at UAL; formative and summative. In formative assessment an evaluation will be communicated back to you with a view to enhancing your learning and progress in a unit of study.
This may include workshop and seminar interaction, peer observation, self-evaluation, feedback on draft essays, an interim project review, critique or any scheduled tutor evaluation designed to inform and develop your performance. You will not be given a grade but the formative assessment will help you understand how you will be marked and what you need to do to ensure a good performance in the summative assessment.
Summative assessments are designed to formally assess your work for each course unit. You will be given a grade and this will be included in the calculation of your end of year result and, in the final stage of the course, in the calculation of your degree classification. You are expected to pass all summative assessments to progress through your course and receive an award. Further information is available in the Assessment Regulations on the Assessment webpage.
Learning Outcomes and Assessment Criteria
Each unit has a set of learning outcomes which tell you the purpose of the unit and what you will be expected to know when you have completed it.
The course team carefully consider the learning outcomes for each unit to ensure that they are achievable for students, appropriate to the level of the course and the content of the unit. In order to for you to demonstrate that you have learnt what you were supposed to on each unit you will be assessed. Your work will be assessed through the University marking criteria, which have been developed to help tutors give you clear and helpful feedback on your work. Your course handbook shows the relationship between the course and unit learning outcomes and the marking criteria.
There are five standard UAL Assessment criteria: Enquiry, Knowledge, Process, Communication, Realisation.
The criteria will be applied to your work to help you understand what you have accomplished, how any grade given was arrived at, and how you can improve your work in future. Using the criteria and a standard feedback sheet will help you understand what tutors are looking for, the strengths of your work, what aspects of your work you can develop in future and why you received the mark you did, relative to others in your group. Further information and copies of the Marking Scale and the Undergraduate and Postgraduate Marking Matrix are available on the Assessment webpage.
Assessment briefs
You will be given a written assessment brief for all summative assessments (these are assessments which count towards the unit grade).
The assessment brief will tell you what you are required to do for that assessment and will include clear instructions on the submission deadline and how you must submit your work or, in the case of performances, presentations, etc, when and where to attend. The assessment brief will also tell you whether or not your work will be anonymously marked and, if it will not be, there will be an explanation of the reasons for this.
Disability Support
If you have a disability the University can offer you a range of study support options to enable you to complete your assessments and achieve the learning outcomes of your course without any disadvantage.
This could include (for example) extra time to complete assessments, specialist equipment or software, access to a separate room, a person to take notes, submitting work in a different format or using a communicator. Adjustments are tailored to each individual student and must be agreed in advance of assessment so please contact the Disability Service as soon as possible if you think you will need support.
Extenuating Circumstances
There may be difficult circumstances in your life that affect your ability to meet an assessment deadline or affect your performance in assessment and the University has processes in place to allow for these to be taken into account.
Extenuating Circumstances (ECs) are defined as unexpected, significantly disruptive and beyond your control. As a student, it is your responsibility to make known any special circumstances which have affected your performance in assessment. Where appropriate, these circumstances can be taken into account by the Exam Board when making its decision. The claim form and further guidance is available on the EC webpage.
Marking and Moderation
Internal Moderation is the process by which internal staff work together to ensure that the mark awarded to you is a fair and accurate reflection of your achievement. There are two main marking methods: individual marking, and group marking.
The method of marking that is used for each unit will depend on various factors such as the discipline, the number of students in your cohort, the nature of the assignment (text, artefacts, performances etc.) and whether the unit is a final major project unit (all final major projects are double or group marked). Further information is available in the Assessment Regulations on the Assessment webpage.
Individual marking
Your work will be marked by an appropriately qualified academic member of staff from your course team who will act as the first marker. The 1st marker will carry out their assessment, complete an assessment feedback form, and award an appropriate mark based on their judgement of your performance against the marking criteria for the unit. A 2nd marker will then moderate students' work through a process of either sampling or blind double marking:
Sampling involves the 2nd marker looking at a minimum of 10% of students work (including examples of high, medium and low grades) to check the rigor and consistency of the judgments made by the first marker. The sample must include all fails and all A grades, except on courses where there are more than 60 students, in which case not all A grades must be included. The 2nd marker will not normally complete another assessment feedback form but they will assess students' performance against the marking criteria and come to a conclusion about the overall mark. The 1st and 2nd markers will then compare their decisions, resolve and discrepancies and agree on a final mark and feedback.
Blind double marking is carried out on all final major project units, but it may also be used on other units. It involves a 1st and 2nd marker assessing students work independently, completing individual assessment feedback forms, and then comparing their decisions, resolving any discrepancies and agreeing a final mark.
Group marking is commonly used for practical work, performances, exhibitions and shows. It involves two or more markers, all of whom assess students' performance against the marking criteria for the unit, make their own notes, and then come together to discuss their individual judgments and agree a final mark and feedback.
External Moderation
External Moderation is a final, external check that the marking is at the right level for the type and level of the course. It is carried out by External Examiners who are subject experts in their relevant field from other Higher Education (HE) institutions, or from industry.
The main purpose of external moderation is to ensure that marking is in line with the rest of the HE sector and that it is fair to all students in a cohort, and over time.
External Examiners will consider a sample of student work, either sent to them in advance or by viewing a sample selection of work on display. The sample is chosen by the Course Leader to reflect a range of achievement from the top, middle and bottom of all the student grades. There is no significance in being chosen for the sample and students whose work is sampled will not have their work remarked.
After discussion with the internal markers about how the grades were decided the External Examiners have the right to moderate the whole cohort of grades if they feel the marking is out of line with national norms. They may do this in a number of ways, including raising or lowering the letter grades of all students in a unit, or only some students (e.g. all 2.2s); or moving a grade boundary (e.g. all students on B be moved to B+). External Examiners do not have the right to change the letter grades of individual students. Further information is available in the Assessment Regulations on the Assessment webpage.
Anonymous marking
Anonymous Marking happens when the marker does not know the name of the student whose work they are marking. The University has a policy which encourages the use of anonymous marking in assessments where this is appropriate.
This is used in combination with all other assessment processes as a valuable extra tool in ensuring that your work is marked fairly. Your Assessment Brief will confirm whether or not your work for each assignment will be marked anonymously. If it is not possible for your work to be marked anonymously your course team will explain why, and all other processes will remain in place to ensure fairness in assessment. The Anonymous Marking Policy is available on the Assessment webpage.
Assessment Feedback
Feedback can help you to understand what is expected of your work, what you have achieved so far, and how you can improve your work in future. The University therefore recognises how important it is that you receive this feedback as soon as possible, so that you can apply the learning to new projects and assignments.
The University aims to give all taught Further and Higher Education students' written feedback on summative assessments within three weeks of the submission date. The maximum turnaround time for feedback is four weeks, except in the case of dissertations, where feedback will be returned within a maximum of six weeks to allow for the thorough application of the University's moderation processes.
Feedback will be provided on the standard University Assessment Feedback Form, either through the University's Online Assessment Tool or as a paper or electronic document. It will include an indicative grade, but this grade will not be finalised until the Exam Board meets.
Appeals
You may be able to appeal against an Exam Board decision if you have significant concerns about the way your assessment was conducted, or if you have extenuating circumstances which you were not able to tell the University about at the time.
Appeals must be submitted within fifteen working days of the publication of results and the Student's Union Advice Service is available to provide support if you need it. If your appeal is successful it may lead to a new Exam Board decision. The appeal form and further guidance is available on the appeals webpage.
Visit the following pages for further information: