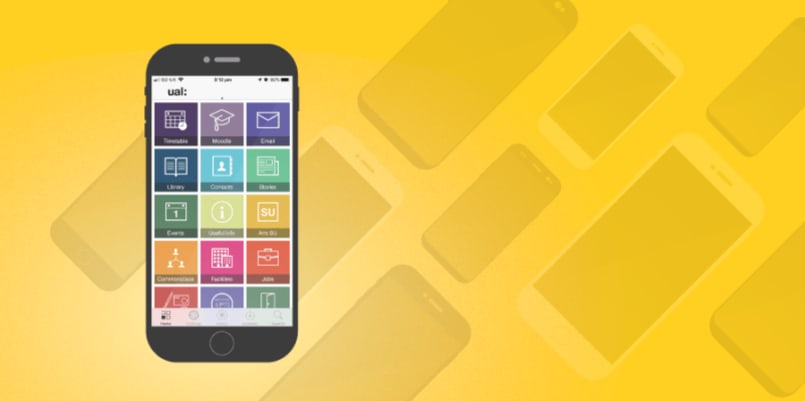 MyUAL is the official app for students at University of the Arts London - a convenient way to access information and services all in one place.
Get the app
You can also use MyUAL on your desktop.
Note: the app doesn't work on Windows phones.
About MyUAL
Stay on top of your university life with MyUAL and access core digital services directly from your smartphone.
Discover
Connect
Organise
Login and password
New students
The password given to you by the admissions team will not work in MyUAL. Please change your password.
Returning students
You may need to reset your password if it has expired. Please do this before accessing MyUAL.
Feedback
New features are being planned all the time, so please use the app feedback to tell us what you would like to see.