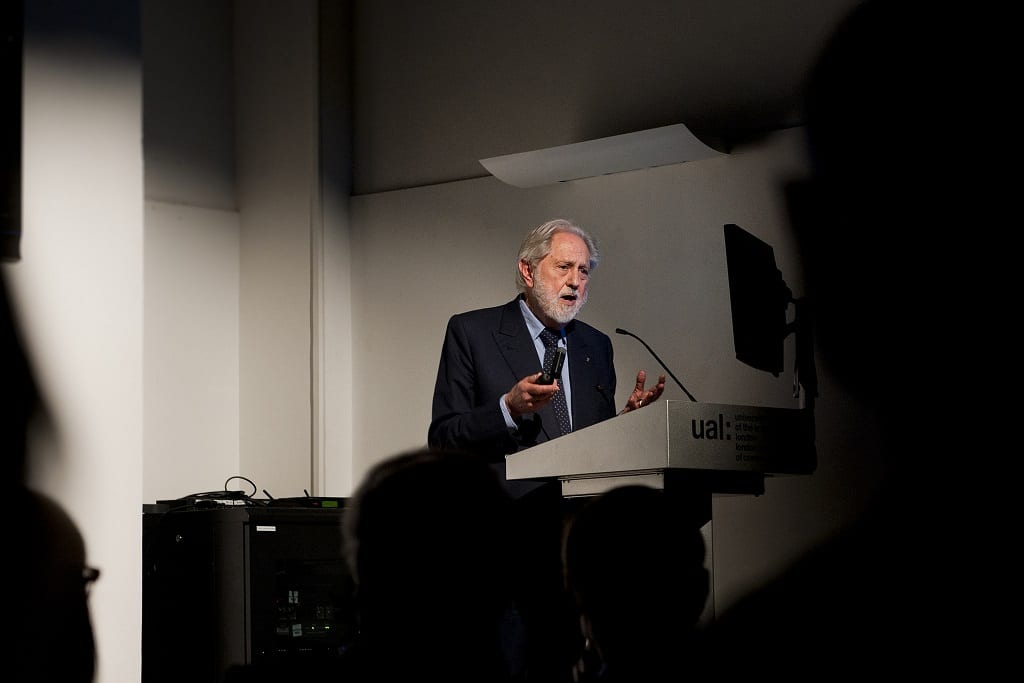 Multiple award-winning film producer, Lord Puttnam and UAL have launched an executive MBA for the screen industries, starting in autumn 2019 at London College of Communication.
Launched at MIPCOM in Cannes this week, Lord Puttnam and Larra Anderson, Dean of Screen at London College of Communication, UAL, outlined the new EMBA designed to appeal to ambitious people around the world.
Lord Puttnam commented:
"We're witnessing extraordinary levels of creativity – from individuals and small companies to the major global players, with unprecedented growth in markets all over the world.  The need to manage creative people and processes has never been more fundamental to the screen industries' success.   It is absolutely vital that we have leaders with strong and strategic business acumen in order to navigate these challenges.  This MBA is aimed at doing exactly that."
Larra Anderson, Dean of Screen at London College of Communication, UAL, said:
"Our EMBA will not only teach the key leadership and business disciplines associated with MBAs, but it will specifically address the nature and challenges of the screen industries in the coming years. This course will teach management and business strategy and skills within the clear context of supporting, nurturing and harnessing the creative method to meet the needs and expectations of audiences.  All of the EMBA's units refer to this, requiring learners to manage the conflicts and opportunities generated by the essentially creative nature of the screen industries."
The EMBA will be taught largely online, with residential units taught in London, accommodating both UK and international students and will take place over an 18 month period.
Screen School at London College of Communication, UAL goes beyond traditional academic models, designed instead to bring film and television together with the disciplines of games, animation, sound arts and design and live events.