Mirela de Lacerda graduated from London College of Fashion's (LCF) MA Fashion Entrepreneurship & Innovation course in 2015. In 2016 she founded Project M London, an emotional branding consultancy aimed at fashion and beauty companies. Mirela is also an ambassador for LCF's Fashion Clinic, running the social media accounts and sending out invitations to events. We met up with her to find out more about emotional branding, and why she thinks it is important to give back to your college.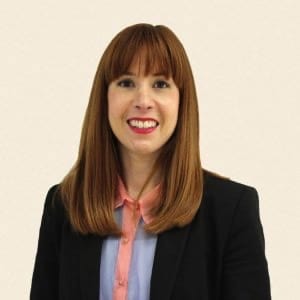 Before your MA in Fashion Entrepreneurship & Innovation at LCF, you had your own business in Brazil. What made you want to study at LCF and on this course in particular?
Having an MA degree from LCF was a dream that I nurtured for many years so when the time felt right I did my research and found out about the Entrepreneurship & Innovation course. Since I was looking for a programme in the business department to complement my skills in marketing and communication, and had my own business, the MAFEI course seemed to be the perfect choice.
Has your MA changed how you work? How?
Yes, very much. First of all, it opened my mind to a new and diverse reality. Since the students come from all around the world, we have this great experience of learning about different cultures, markets and consumers. I was also exposed to an entrepreneurship mind-set and learned not only the basics of operating a start-up but also the importance of doing market research, to seek constant innovative approaches and to collaborate with others – which makes all the difference when you are starting out without contacts in the industry!
You run your own emotional branding consultancy, Project M London. What is emotional branding and how have you developed it?
I like to say that I'm on a mission to change the way branding is perceived because we tend to look into those traditional methods that lead to the rationalisation of branding. But if you want to make a difference and build a meaningful brand you need to address the emotions attached to it, the motivation the consumer will have to come to you. That's the key approach of archetypes, which is the core of emotional branding. Archetypes are patterns of behaviour that 'translate' experiences we have as humans and are part of our collective unconscious. They are like a language that everyone understands without the need to speak it! If you look at all iconic brands out there, regardless of industry, you'll see how engaging they are because they represent an archetype that activate an instant identification with consumers. They want to be part and live that brand story. In order to stand out in the market you have to bring this emotional aspect to the table and archetypes can be your 'road map'.
I started implementing the concept about 7 years ago in my consultancies in Brazil, after researching the concept on Carl Jung's theories and on a book called "The Hero and the Outlaw" by Margaret Mark and Carol S. Pearson. Then, in my MA dissertation I went deeper and tested the theory on a few British luxury brands. After I finished it, it was clear there was a gap in the market to apply archetypes in the development of fashion brands here in the UK, so I founded Project M London!
Have the relationships you formed at UAL helped your work since leaving?
Absolutely! My former classmates who were starting their brands were my first clients in collaborations that helped me to build my portfolio and learn even more about the realities of the start-up life. And LCF Careers has helped me a lot! I'm very grateful to Frances O'Dell who was not only a mentor, but also supported me in the early stages with invitations to get feedback from the industry in graduate events and also to guide other students setting up brands.
You volunteer at LCF as an ambassador and do a lot of work for the LCF Fashion Clinic events. Why do you think it is important to give back to your college?
I really believe in the power of collaboration and the more you give the more you receive in life. I'm very proud of being an LCF alumna and I'm happy to help other students in their professional journeys, whenever possible. Being an entrepreneur can be very rewarding but it's challenging. I had support and encouragement to go on my journey and want to do the same for others who choose this path.
Has being involved with the LCF Fashion Clinics helped Project M London?
For sure, not only in terms of networking but also on learning more about event planning and the different issues related to business development. Each panel tackles a particular theme – from how to grow a brand using social media to the importance of being resilient or how to choose a co-founder, so I'm exposed to a range of subjects that are part of my clients' everyday lives as business owners, which improves the way I structure my consulting and mentorships.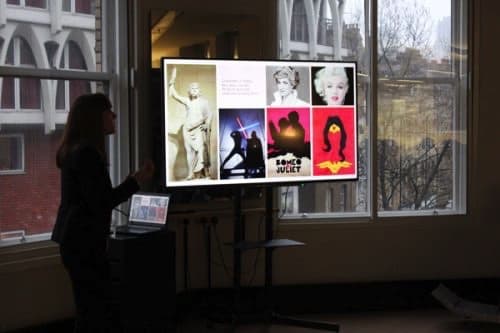 What has been your greatest achievement?
The first industry talk I did with a full house was a big achievement but the fact that I set up my own business here in London is already something remarkable to me! Moreover, every time a client tells me how my work has contributed to a better understanding of the brand and its goals, I have this great feeling of 'mission accomplished'.
What is next for you?
Right now I'm working on workshops and masterclasses. The next one, "Building a Meaningful Brand" will be on July 7 and it's targeted at entrepreneurs and branding/marketing professionals interested in learning the step-by-step to develop a brand using archetypes to get competitive advantage.
I'd love to go back to lecturing at some point (I did it earlier in my career) and I'm also looking to expand my horizons and work outside the UK, in other European cities, in Brazil and maybe in the US.
In the future, I'd like to create a sponsored programme to help fashion and beauty entrepreneurs from the early stages of brand building until they have an established business. Let's see how it unfolds!