Ji-Hyun Oh graduated from Central Saint Martins (CSM) in 2015, with BA (Hons) Product Design. Since graduating Ohji has set up, porgabé, an eco-friendly luxury lifestyle brand for babies and children.
Ji-Hyun is also the Vice-President of the Korea Alumni Association, where she and the committee organise a wide variety of events and opportunities for our alumni living in Korea.
We spoke to her recently to find out more about her time at CSM, and why she got involved with the Korea Alumni Association.
What made you want to study at CSM?
At first, I really wanted to know which course I would like, I'd want to do, and I'd good at. Therefore, I applied for the Foundation course even though I had already started a BA Industrial Design at a university in Korea. Even the CSM interviewer recommended applying for the BA course.
Personally, I think.. you must study in London if studying ART AND DESIGN. London is the best place to study Art and Design because London has the best harmony of commercial (like the USA) and artistic philosophy (like other European countries). Also, I could see and experience new art and design trends in London.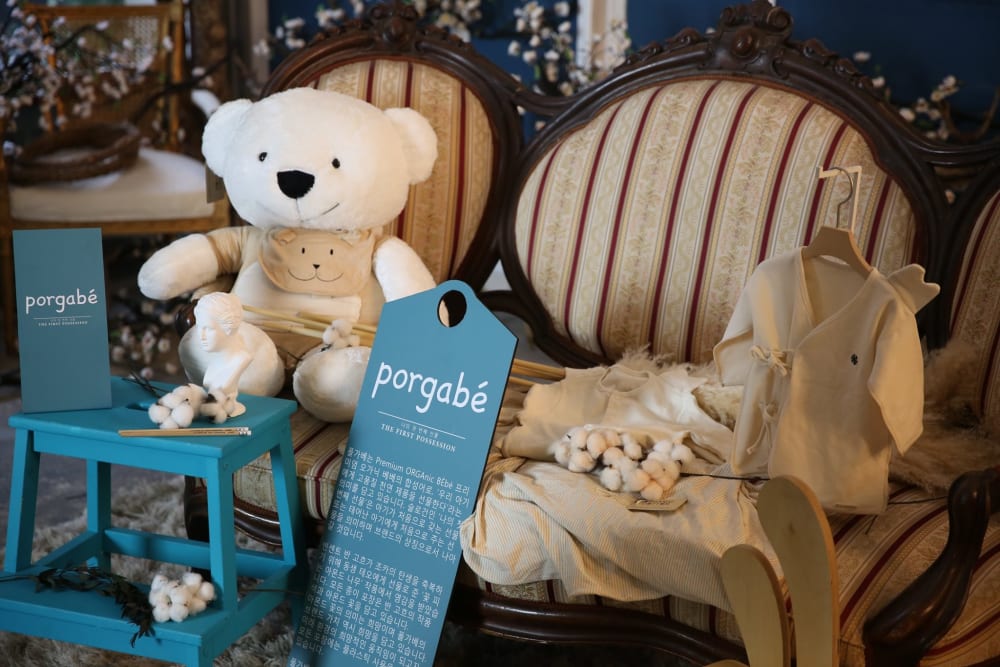 You originally did the Foundation at CSM, and then stayed on to do your BA. What was it about the College, and living in London that you enjoyed so much?
The Foundation course let me realise what I'm good at and like. I took a diagnostic class so I could take classes in all various design majors, like graphic, fine art, fashion, jewellery, architecture, and product. So I chose my major based on what I'm good at, then I worked and has lots of experience in the fashion industry. I have worked as a stylist in All Saints, also I had lots of experience being backstage staff London and Paris Fashion Week and Weekend.
I studied BA Product Design, also I can guarantee CSM workshops is best. So I learned how to use all product design workshops machines, I could even learn to use Arduino. I was quite an energetic student at that time, so I have been to photo, silkscreen and fashion workshops.
I love London, living in London is quite uncomfortable and quite tough as an Asian, however, I so much enjoyed London's weather.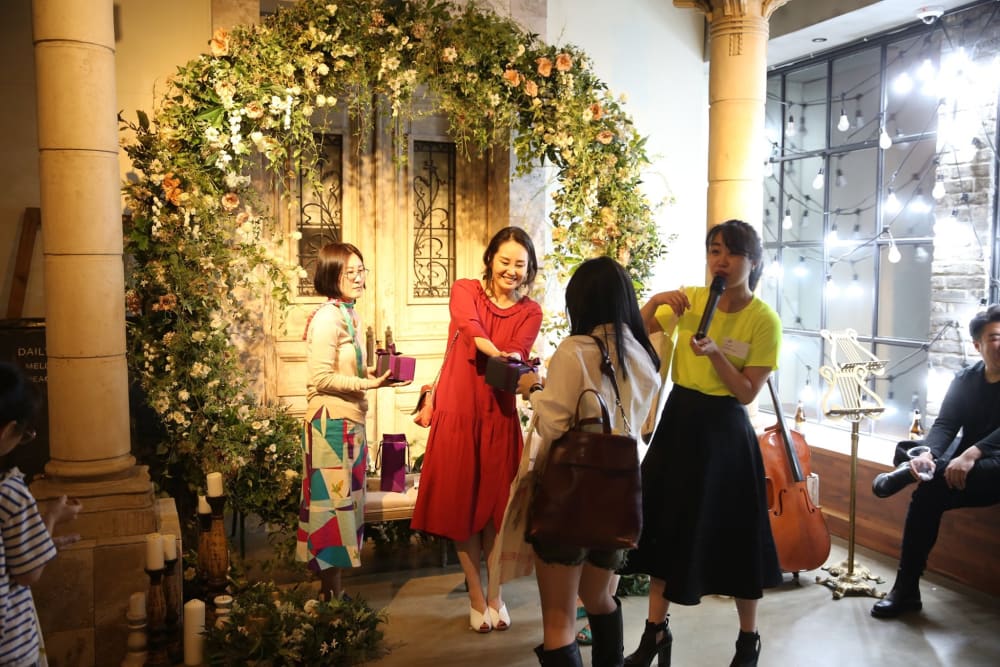 Can you tell us a bit about what you do now?
Currently, I'm doing various things, sometimes I'm an artist, sometimes I'm a designer or sometimes I'm a business woman.
I'm the CEO and Creative Director at porgabé, and EOEE. I'm also working at Studio intO (London), as their Lead Researcher for Central and East Asia.
How did your time at CSM help you get to where you are today?
I got more open-minded because of London, especially as CSM has a variety of many creative people; so I can accept anything.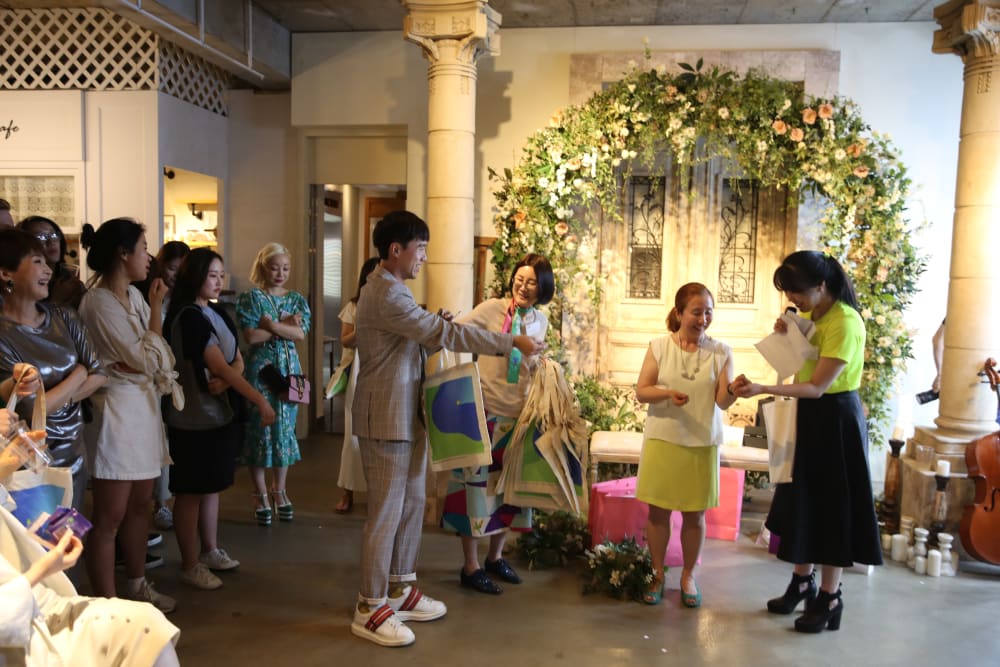 You're the Vice-President of the UAL Korea Alumni Association, why do you think it's important for these international associations to exist?
After graduation, I had to go back home because I couldn't have an extended visa. Being back in Korea, I didn't have any connections, I didn't even have many Korean alumni friends... because when I was in London, my English skills were so bad… I had to have a plan to improve my skills as soon as possible; at first, it was such a tough time. However, I wanted to learn English as soon as possible but... after that I didn't have any connection when I was in Seoul. In Korea, connections are quite important, especially university connections. That's why I started to come to the Alumni events, I wasn't part of the alumni committee at first.
I think the domestic and international connection is getting more important. Now we can share anything on YouTube and Facebook, and we can also collaborate wherever you are. Also, UAL alumni network is so huge globally we can help and collaborate with each other.
How did you get involved in the Association?
At first, I participated in the alumni flea market in Seoul in 2016. That time the committee members asked me to join the committee, then I said yes. Honestly, I didn't know still now I'm working for the committee. haha :)
You and the rest of the Committee arrange a lot of events, and provide the alumni network in Korea with a lot of opportunities to meet-up, and showcase their work. Can you tell us a bit about some of the previous events/opportunities that you've organised?
Previous we had a big event in 2018. we got a fund from the Korea Craft and Design Foundation (KCDF). The event had an exhibition, art performances, fashion show, and one-day class where you could learn new crafts. Lots of Korean alumni participated, some overseas alumni participated as well.
We always try to make an event to promote our alumni connection and to share good information (like how to apply to get a fund or how to put on an exhibition etc.) Also, we try to promote companies and brands run by alumni, so we get sponsorships. We're always preparing any sponsorship's products to give the alumni.
Last year also we had a big social event, Jeremy [Till, Head of CSM] and a lot of the UAL Alumni department staff came to the event.
We always have 2 events per year, in the first half and the second half of the year. Sadly this year we cancelled all first half term of year events.