BA (Hons) Hair and Makeup for Fashion students were joined by celebrity makeup artist and Director of Artistry for Illamasqua, Pablo Rodriguez. Pablo held a workshop at Lime Grove where he recreated one of his most recent catwalk looks. Pablo, alongside his colleague Frankie, gave an insightful presentation around the history of Illamasqua and the past and future predictions of makeup trends.
Thanks for coming in Pablo! Tell us a little bit about yourself...
Hi everyone, my name is Pablo and I'm a makeup artist working and living in London. I'm also the Director of Artistry at Illamasqua. We've come to LCF today to give a short presentation about the brand for all the students. We just finished London Fashion Week so we did a makeup demonstration based on one of the looks and then the students recreated this this look on each other.
What are you hoping the students will take away from today's workshop?
I hope they know that if there are challenges on the job, such as not having enough time or the right products, you can always achieve the end look. You can always take shortcuts or mix alternative products from your kit and you will always be able to achieve the final look (or close enough!)
Related content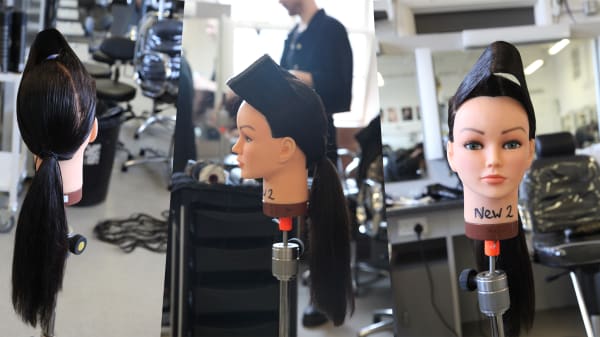 BA (Hons) Hair and Makeup for Fashion students welcomed Celebrity Hairstylist and Revlon Ambassador, John Vial, to their studio in Lime Grove.