Story
LCFMA21: MA Fashion Photography
Written by

J Tilley

Published date

25 February 2021
Share story

Showing remarkable resilience and creativity, this cohort of graduates have adapted to showcasing their projects within a digital space, incorporating into their work hopeful messages for the future. Other key themes explored this year include activism and change, reclaiming of heritage and new definitions of identity. The new School of Media and Communication platform developed in collaboration with Twomuch Studio reflects an innovative approach to design, allowing the viewer to feel immersed and connected to each project. View the platform. We have collated a preview of some of the projects from this year's MA Fashion Photography LCFMA21 cohort.
Delayed and Misplaced – 6:08 PM by Floriane Housseini
Lebanon was once called "Switzerland of the Middle-East", but it is now bleeding helplessly in every direction and asking for help more than ever. My country is in the midst of a major economic crisis and I have observed the evolution in the behaviour of the people. The first phase of the project and the series of photographs are related to the individual during unstable times. In phase two, I illustrate what happens months after an economic crisis or uncertain times. The third phase is the representation of how fashion becomes a way of expression, years after experiencing trauma.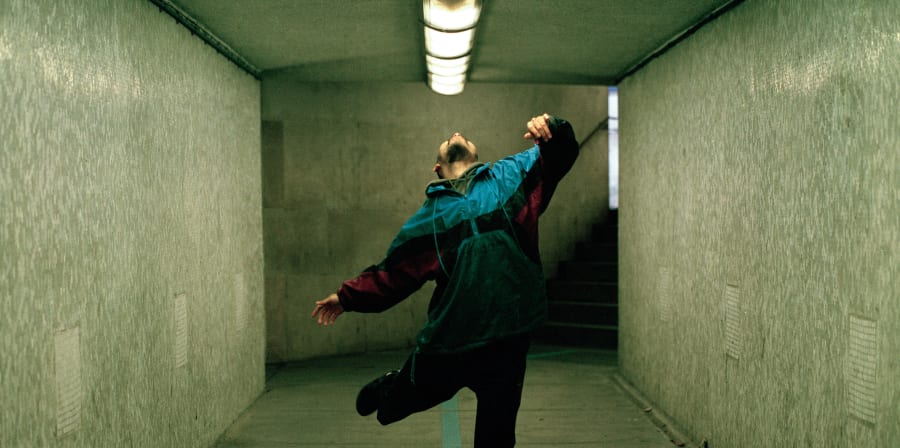 How Did You Find Me by Mike Ying
"How did you find me" is a series of conceptual portraits of actors, dancers, and performers that have been greatly affected by the 2020 pandemic. An ongoing project that started in June of 2020, the portraits aim to show the human side and emotional struggle that the toll of constant lockdowns have put on this community. They have been separated from performing in theatres or teaching classes, and the far too often have been denied financial help from the government. The title reflects the question I often asked by each subject during our intimate photoshoots and reflects not just a curiosity but a sense of relief that they had been "found." All subjects were shot in the UK/EU. How Did You Find Me is also the UK winner of the ACF Wolf Suschitzky Photography Prize for 2020.
Utopia Myth by Chengcheng Qian (Cecile)
Utopia Myth explores the impacts of fraudulent scams and brainwashing cases on their victims. Based on the current research, victims of scams and brainwashing cases are likely to be deeply trapped in a state of "Utopia", made up by themselves. This phenomenon is further proved in current social affairs. As people are faced with traumatic reality, falling into the sugar-coating trap and living in a "Utopia" becomes the wise choice of self-persuasion and brainwash rationalisations.
Contributors - the shape of data by Kewen Yan
This project records and explores the situation of big data in China. In the photo, the relationship between the government and the people is considered through symbolism. However, symbolism is only an extension of thinking about technology and the government, not a critical statement. Because no matter what kind of statement is one-sided.
Besides, different perspectives of gaze are included in the video. I hope people can think about where we are through these gazes. Because when the monitor looks at us, we should have the ability to think proactively and look back at them.
From the Sea by Izzy Schreiber
Their faces with ingrained lines of knowledge, hard work, and salt, peering intently on the horizon as each swell pounds the bow of their ship. Feeling more at home on an often violent sea, than back at shore. These men are of a different breed.
They are fishermen.
They were more than the historically stereotyped image of fishermen we all have grown to know and understand. The boat and sea is not just a means of living but an extension of their identity and existence. As I worked with and photographed the fishermen I realized how unique these men are. Underneath their yellow slicks and blue gloves often layed gold watches, Nike tracksuits, and tattoos of sea creatures. They are markers of a more complex and unseen identity. As they stood in front of my large format camera I aimed to capture the true identity of the Cornish fisherman.