Your creative future starts here: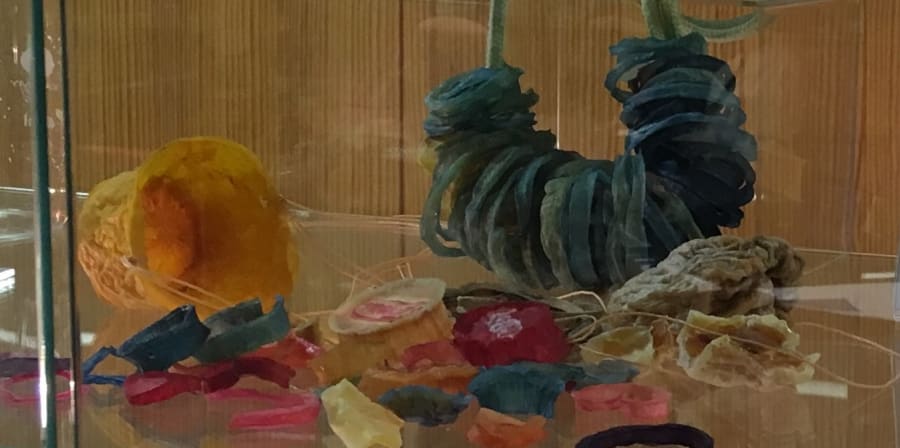 Joarla Caridad (CSM MA Jewellery) describes her project:
'I focus on creating biodegradable jewellery. The purpose is for it to eventually disappear but to leave a message. I carved the potatoes to make them look like our everyday disposable objects, from bottle caps to micro plastics found in seabirds and on beaches. Using natural dyes like beetroot juice, turmeric, green and blue spirulina and milk creates a diverse range of colours keeping them as natural as possible'.
Follow Joarla on Instagram
Further information can be found on Workflow
Banner image credit: Jenny Sparks 2020
Related content