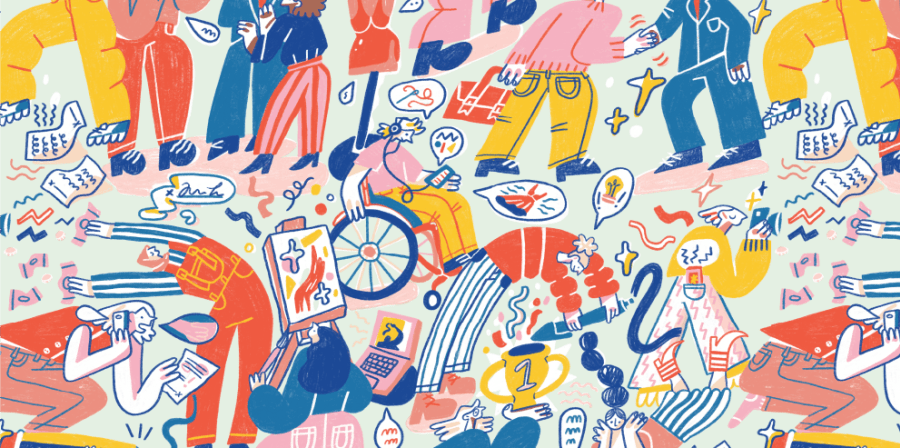 Get the skills you need for the career you want.
Access support and guidance through your Moodle account with UAL Career Toolkit. Created by Careers and Employability, our new range of online learning resources are aimed at developing your career skills at a pace that suits you.
What is the UAL Career Toolkit?
The UAL Career Toolkit provides you with self-directed learning materials and resources within your Moodle platform.
You can access UAL Careers and Employability services, support, and guidance with subjects such as:
Getting career ready
Working for yourself
Funding and awards
Your creative rights
Develop your skills
Build your network
You will also receive a newsletter with the latest events and opportunities from the Careers and Employability team.
How to find the UAL Career Toolkit?
Online Learning
We wanted to create a resource the UAL community could access from anywhere. The links on the UAL Career Toolkit provide access to information and guidance on how to develop your skills to help you get the career you want.
Use our range of online learning materials to build up skills and learn more about topics. We created each course to help you develop a particular skillset. The following resources are currently available from the UAL Career Toolkit.
Planning your creative project
So, you have had a fabulous idea for a creative project, and now you are fired up to raise money and support for it! But first you need to decide on all the practical aspects of delivering your project, so you can bring those supporters on board.
This module is designed to help you tackle all the operational aspects of running a project, approaching it from all angles.
Estimated time: 90 minutes + exercises
Valuing your creative rights
This course has been designed to support you when thinking about how to best protect, manage and share your work. It will help you understand how your intellectual property (IP) works both at UAL and in professional practice.
Estimated time: 120 minutes reading time