Your creative future starts here:
Story
What Moves You? Fine Art students collaborate with Ontario College of Art and Design University
Written by

Grizelda Kitching

Published date

26 May 2021
Share story

Earlier this year, students from Camberwell College of Arts and Ontario College of Art and Design (OCAD) University in Canada came together to collaborate on a virtual student residency. Seven fine art students from each institution were asked to explore space and place in their own locations. Responding to a series of questions, interesting conversations opened, about immigration, policy and the regeneration of Camberwell and Toronto. They considered issues of regeneration and aboriginality and how art can be used as a catalyst for social change.
Titled What Moves You, the project was initiated by Camberwell's Postgraduate Fine Art Programme Director, Lois Rowe and Anda Kubis, associate professor at OCAD University. The project also featured input from international guest artists. These were made up of academics from both UAL and OCAD; Dr.Kimathi Donkor, David Cross, Ilene Sova, and Nadia McLaren. With the impacts of lockdown felt worldwide, they were keen to enable an international collaborative opportunity and experience for their students. Due to remote working, the Camberwell students involved were based all over the world in Spain, China and London.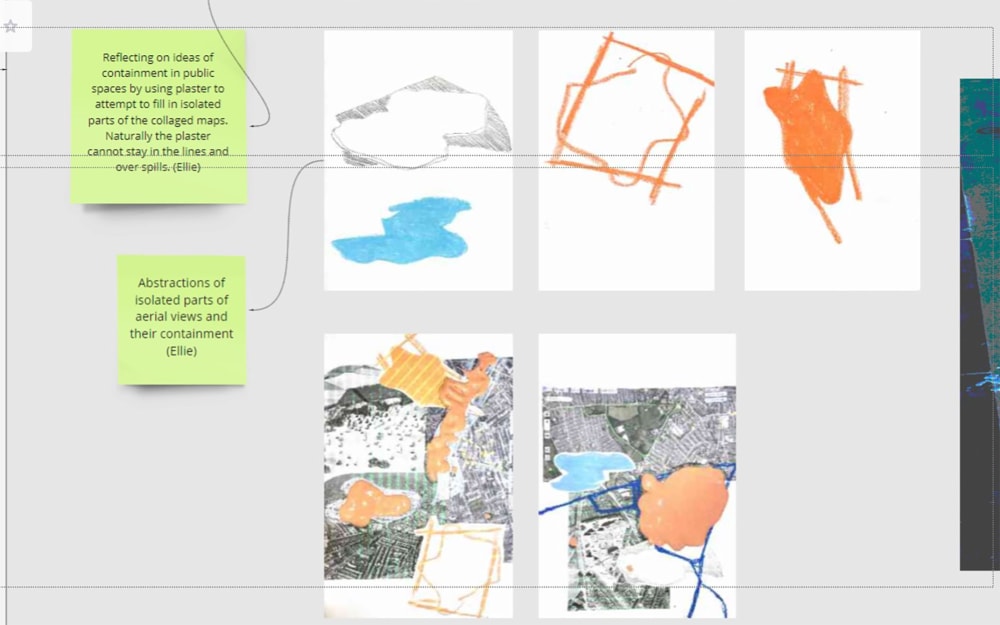 "With fewer opportunities for students to embark on experiences internationally with Covid and post-Brexit, I was keen to explore how we can use platforms like Miro to enable a kind of exchange that doesn't involve travel. I was aware of the way in which OCAD has been seeking to decolonise their curriculum for some time and to integrate indigenous knowledges into their teaching. There were so many parallels between what the students were interested in across all their different countries and continents, the project was really fascinating to watch unfold."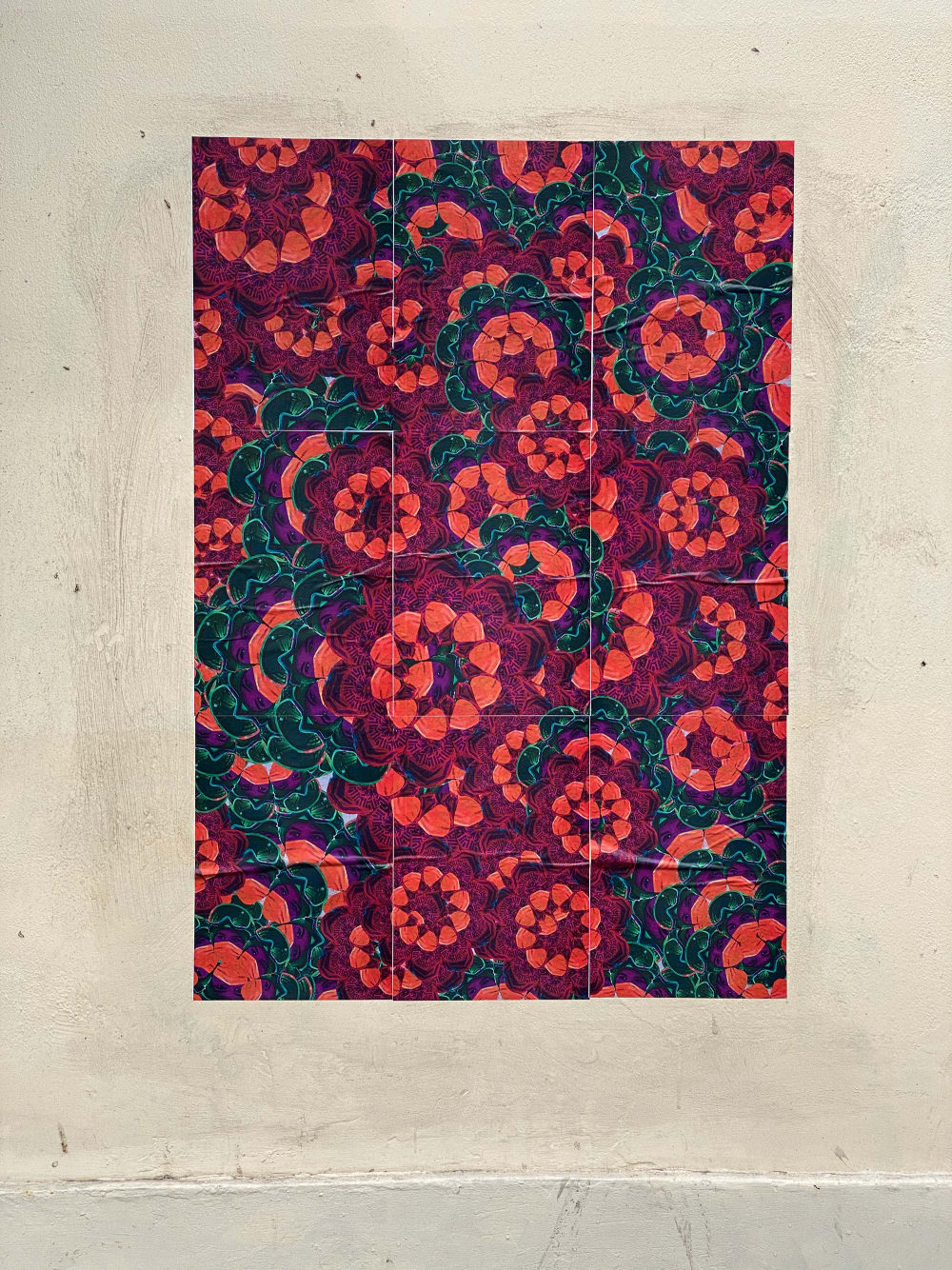 During this 6-week intensive project the participants built a trans-Atlantic network.Together they documented, discussed, and responded to each student's own location. Camberwell students began by examining the regeneration and history of London. The students in Toronto looked at indigenous histories.
The successful project resulted in shared experiences and importantly, a valuable optimism for the students involved. It is also hoped that the What moves You project will result in physical exhibitions in both Toronto and London in future.
Here, 2 Camberwell BA Fine Art: Painting students who participated in the project, Ellie Makin, and Mateo Gabayet, share their work.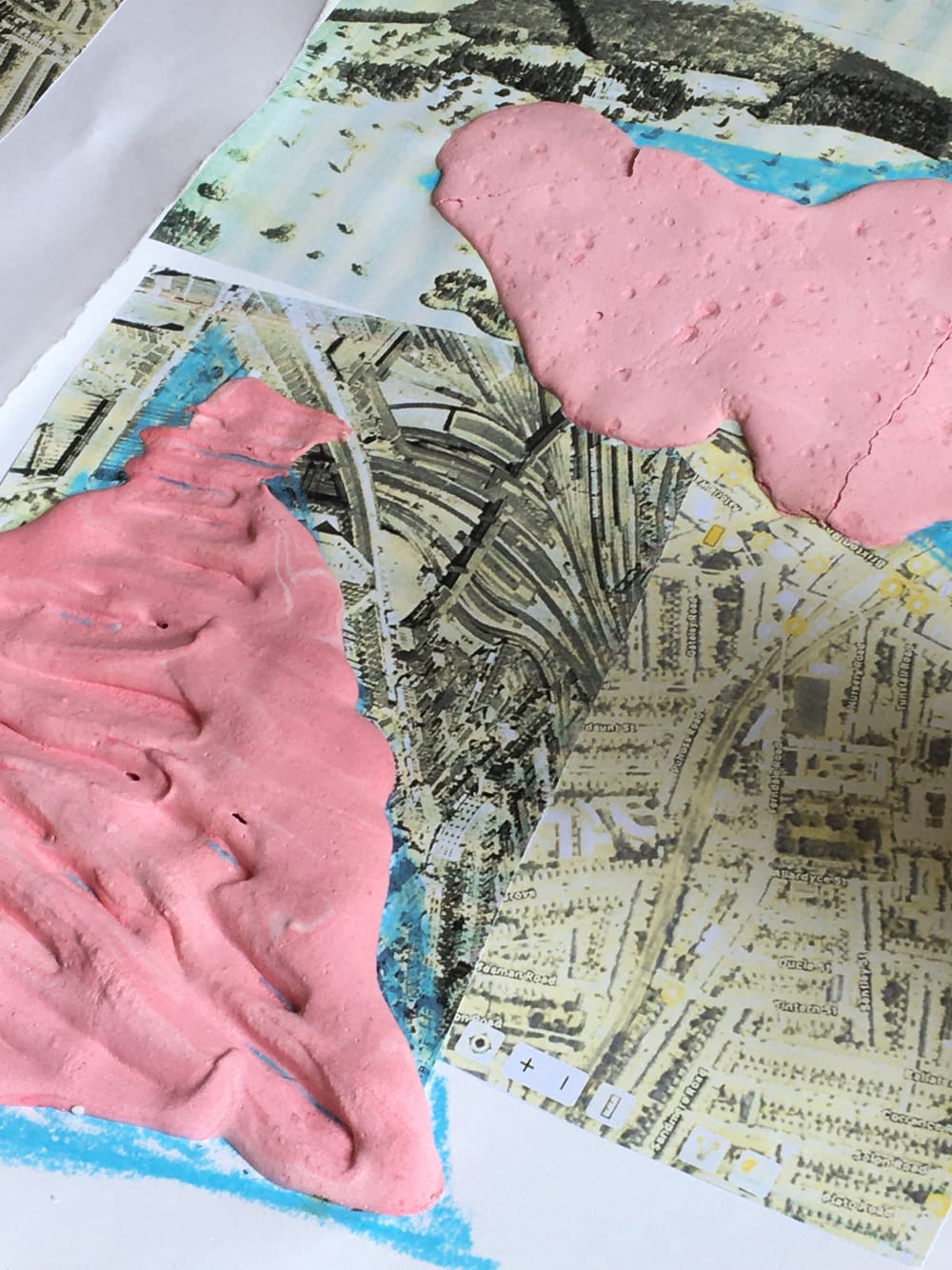 Ellie is a second year BA Fine Art: Painting student. Ellie collaborated with Stephanie Ligeti and Olivia Aguiar, both students at OCAD.
Ellie told us about how she became to be involved in the project:
"The application process felt like a chance for the tutors to get to know me and my practice and to decide whether I would suit the nature of the project. I worked with 2 other students, both from OCAD, to respond to the idea of place in terms of containment and the urban environment. We had a long and organic conversation when we first met online. We discovered we had a lot of mutual interests surrounding 'place' such as, gentrification, community and the organisation of urban spaces and population. We realised that the examples and ideas we kept speaking about could be linked back to containment for example, how Canada has dog parks that are separate to regular parks and that dogs are not allowed off leash. This is unlike London's green spaces.
We each individually responded to our starting point by collating research about our local areas, finding newspaper headings and making works and image manipulations that subtly addressed our group manifesto."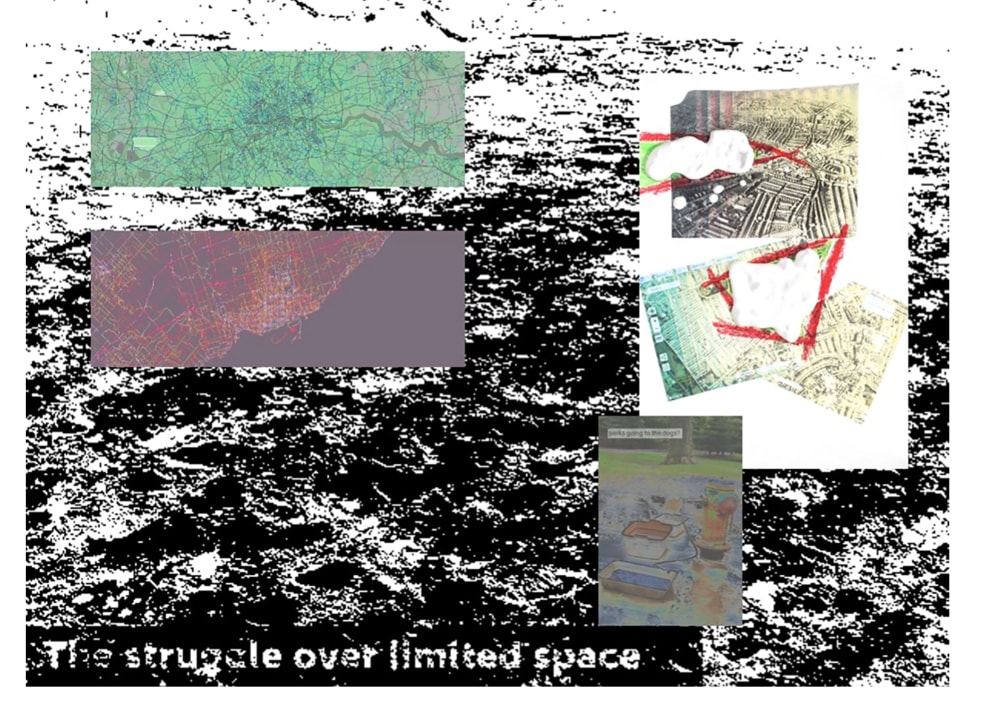 "Working online with the OCAD students was so engaging and interesting. The times we were having our weekly meetings were completely different as we started at 3pm whilst in Toronto that was only 10am.
As this project ran during the UK's lockdown it felt important to meet online and connect with new people and make work about 'place' which is so relevant when we were staying at home. We were also introduced to a new platform called Miro which was an accessible and engaging online tool that acted as a visual sketchbook for me and the OCAD students and felt very collaborative."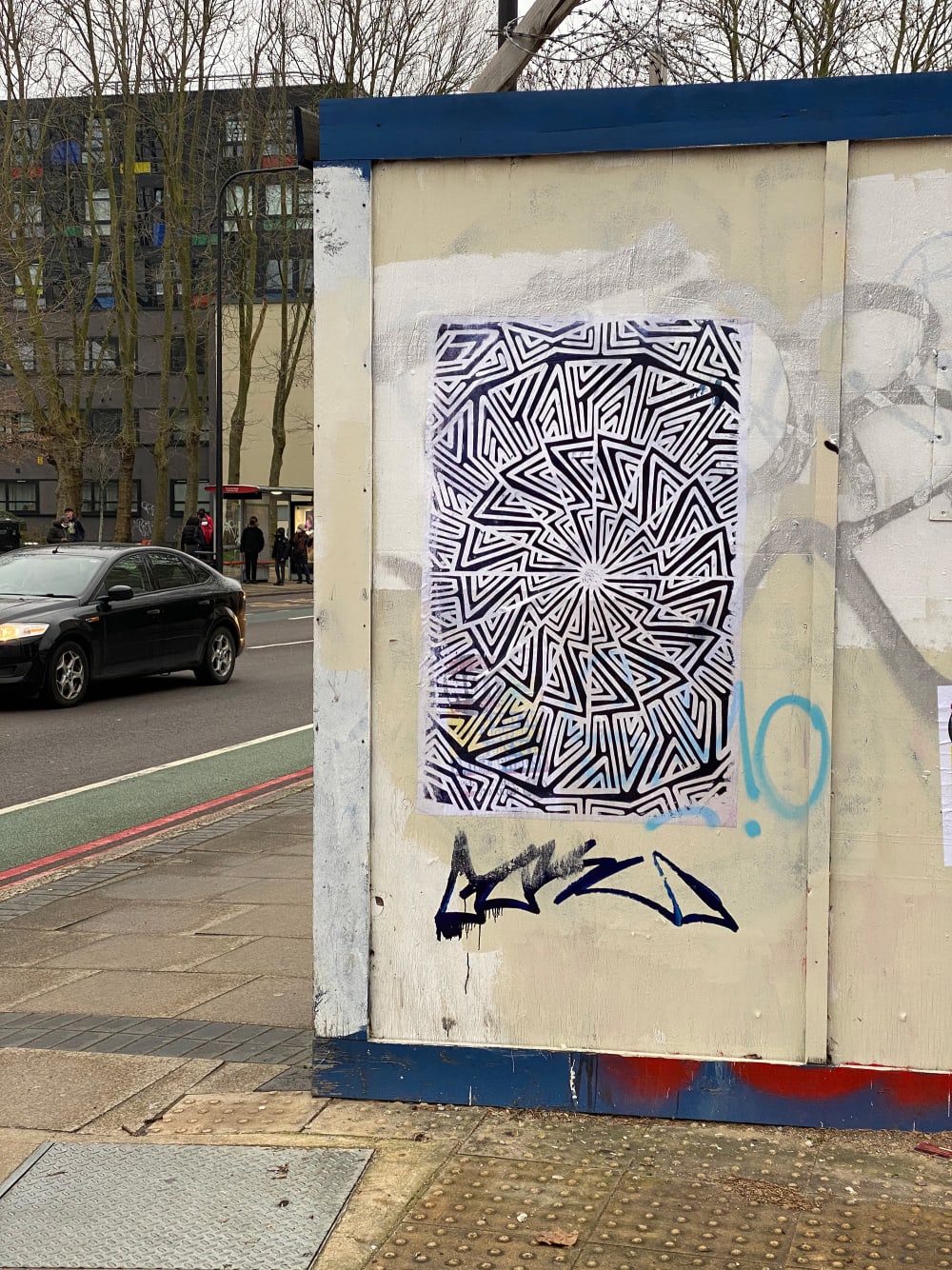 Did social change appear in your art practice before, or has this project introduced this focus?
"Social change did not necessarily appear in my practice prior to the project however place and environment do, as my work is often site-specific, temporary, and sometimes participatory.
This project allowed me to realise that my focus with place in my practice can have further links and connections to human movement and society. Additionally, by the end of the project I became so much more aware of where art can be placed and the modes of presenting work to the public for social change."
How did the 'What Moves You?' project culminate? What was your personal outcome?
To conclude our 6-week project we considered how we wanted our body of work to be presented. The possibility of producing a zine alongside having our works displayed in a busy tube/ subway station and in local parks would be our desired choice.
As mentioned previously, my group turned to making work as a result of the collaboration, whereas in other groups, perhaps, the research or the realisation of wanting social change became the focal point. We concluded the project with a body of work that can be displayed in several contexts, ideally in both London and Toronto."
Mateo Gabayet is also a second year BA Fine Art: Painting student. He shared his experience of the project:
"I applied for the project as I was interested in working internationally and to reflect on colonialism and space/land ownership. My initial proposal and approach, which I was hoping to persuade my peers to create work about, was to explore the indigenous roots of the Canadian and Mexican (my country of origin) people. Unfortunately, the group did not feel neither compelled by the idea nor a connection to that specific ethnic group.
Instead, we explored urban space aesthetics and intellectual messages. Looking at the bombardment of advertising in first world countries' cities; there is no escape from the manipulation, hypnotisation through repetition. Reclaiming the biggest human habitat should be a task that artists fulfil instead of money and greed. We went to the streets of both our cities and pasted posters of our art with no signature, no apparent idealistic agenda and no product, just a visual escape and an embellishment of our urban existence. We have a say, we have control and our art spills over the street with no owners, collectors, galleries, or any other limitations."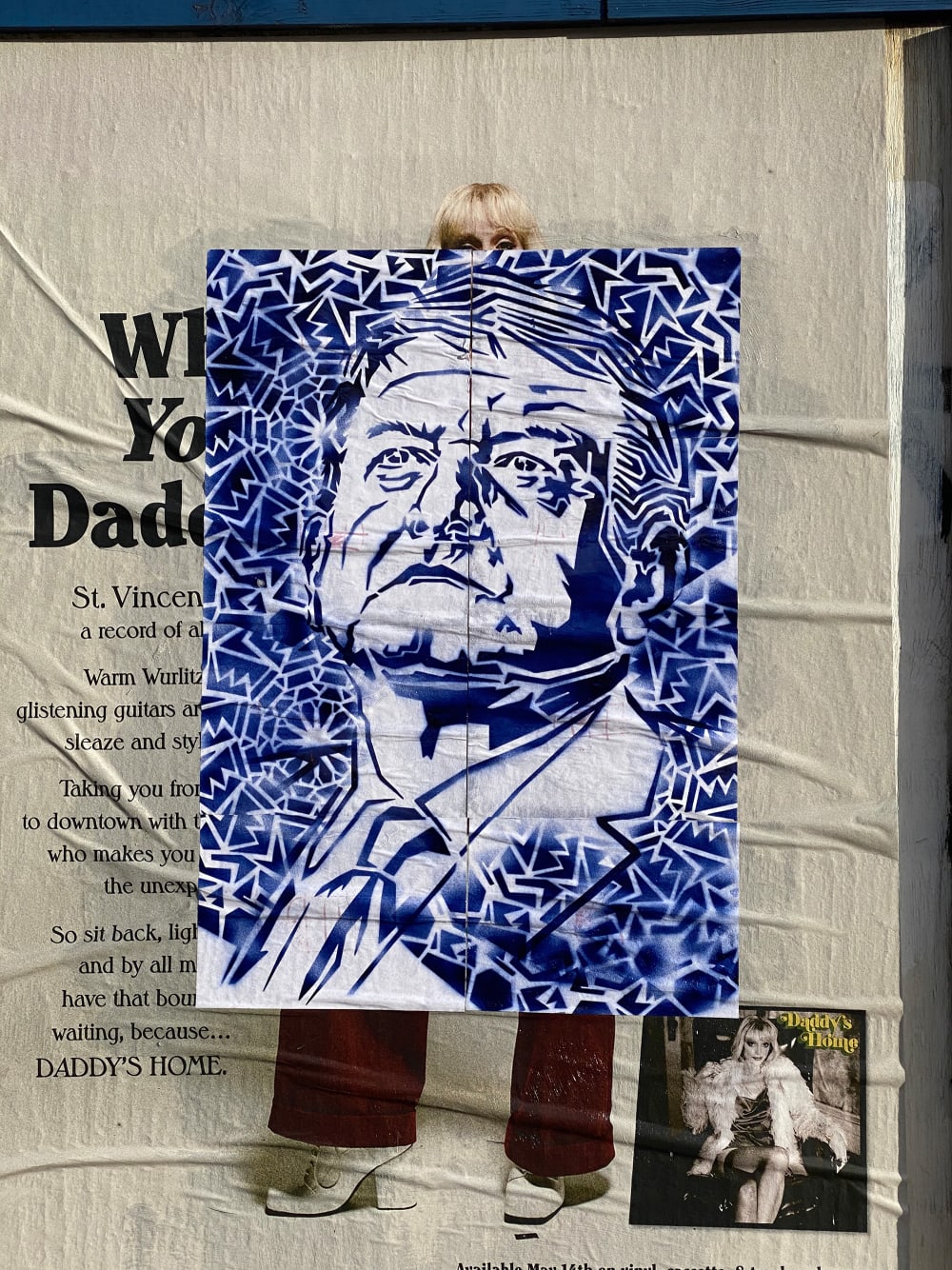 We asked: what would happen if all the artists claimed their space?
"Being a part of What Moves You showed that joining forces with other creative sources can fuel bigger movements and achievements. We were lucky to have been in harmony within our ideals and desire to fulfil the project and beyond.
I have noticed that since the project, I have thought more about releasing work in the public domain. I also continue to resent the pollution of (our lives) by advertising campaigns, the true vandalism. This project has helped me, and my classmates engage and feel more confidence to exhibit work. We have concluded our project only temporarily and are aiming to recruit more artists and bring this international collective back stronger and more diverse in future."
Find out more about What Moves You from Associate Professor, Faculty of Art, Anda Kubis on the OCAD University website