Published date
25 Jul 2018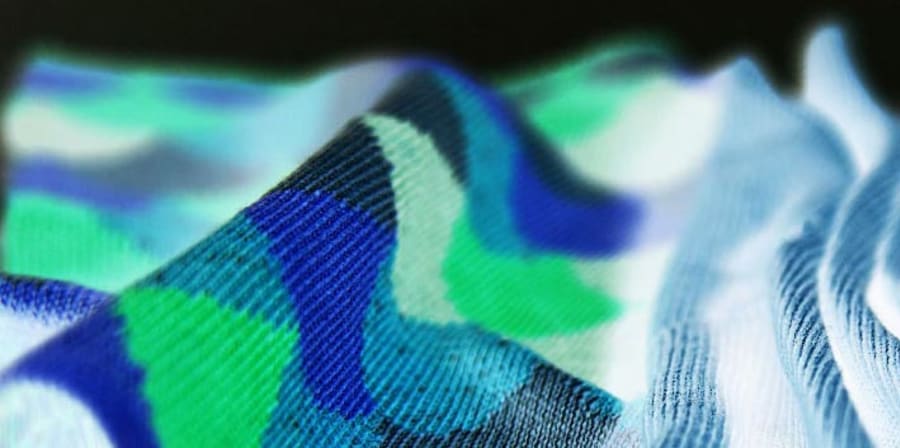 Trash-2-Cash aims to create high-value products from zero-value waste textiles and fibres via design driven technologies, creating high-end textiles from zero-value pre consumer waste sources via ground breaking innovations. Trash-2-Cash will turn textile and paper fibres into new materials for luxury products through an international collaboration of design, strategy and technology research.
Let's start with the 'why?'
Growing problems with paper fibre waste from the paper industry and textile fibre waste, originating from continuously increasing textile consumption, will be challenged through design-driven innovation.
Who is part of this challenge?
Designers, design researchers, scientists, raw-material suppliers and end-product manufacturers from across Europe make up this cross-disciplinary and cross-sectorial consortium. 18 partners, from 10 countries, are working together to address the challenge of design for recycling using existing waste streams.
How will the research happen?
Designers will lead this regeneration of waste initiative, defining the material properties and collaborating with material scientists to evaluate newly developed eco-efficient cotton fibre regeneration processes and polyester recycling techniques.
Novel materials will be constructed - starting at the molecular level - in order to generate new textile fibres and other products that will be compatible with the environment for a sustainable future.
The future exploitation will be developed through a two-sided exchange between designers and end-product manufacturers, taking into account consumer-related product needs. Prototypes will be produced in a realistic test production environment.
What results are we aiming for?
Trash-2-Cash aims to provide creative companies with new material solutions by giving a second life to zero-value waste and turning it into high-value materials that can be used in fashion, interiors, automotive and other luxury products.
Europe's creative industry will be strengthened through Trash-2-Cash leading the worldwide quest for the design for recycled materials area. The project aims to support better waste utilisation, improve material efficiency, contribute to reduction of landfill area needs and decrease energy consumption in the textile manufacturing and design sector.
Partners
Partners
Grado Zero Innovation SRL
It is time for a change
Current usage of our planet's resources for the fashion demand is not realistic. A transformation of current system is needed into one that is circular based and requires less from our planet's resources. A new system that is positive and where all actions are designed to have minimum environmental impact.
The research
Our research focus is on Circular Economy, and how to enable today's linear industry to transform into a circular sustainable industry. With a system perspective, we focus uniquely on the bigger picture and the interaction between the elements in the system. With an inter-disciplinary approach, the programme attempts to understand and proceed on research on the most relevant areas within the system that needs to change.
The program is organised into 4 themes:
How do we design for a circular economy? We explore and evaluate the environmental potential of the design and user potential of short-life vs. long-life garments to find the most suitable choices for the transformation into a textile circular economy for different types of garments in order to develop recommendations, guidelines and tools for how to design for resource circularity.
How do we stimulate a more circular supply chain? We identify what necessary actions in textile and garment supply chains will enable circular economy and deliver guidelines for governance on how to transform to and sustain a circular textile supply chain.
How can users contribute to a more sustainable fashion? We make recommendations on how to encourage sustainable consumer behaviour and to increase user engagement in sustainable consumption. Specifically recommendations for achieving an increased degree of services for extended life of garments, reuse, and second hand consumption will be included.
How do we increase the textile recycling? We develop knowledge on recycling methods and impact of post-consumer textiles to provide guidance on necessary steps to enable sustainable textile recycling.