Carl Grinter, a PhD candidate based in the Screen School at LCC, gives an insight into the Stanley Kubrick exhibition at the Design Museum.
The entrance to the Stanley Kubrick exhibition at The Design Museum is a phalanx of screens that present a series of tracking shots from his iconic films. This series of shots draws us beyond the imaginative landscapes of his collaborative endeavours, with some of the best American and British designers of his generation, into the world behind the screen, a world that plunges us into interpretive and imaginative practices of an obsessive and compulsive film-making wunderkind.
If ever there was an exhibition to mark out to young directors and producers what it takes to be an auteur in the film industry, this is probably it. The exhibition leads us directly into his design process through a series of artefacts which epitomise the depth of research and the scale of the intent that went into every film he made, even one's that didn't make it to the screen.
The exhibition begins with a breakdown of the design process of Napoleon, alongside the preparations for films AI and Aryan Papers. What becomes apparent is the meticulous organised and ordered form of memory building for each film he made. The exhibition shows through its design objects, the extent of his curiosity to know everything that went into his films, as a support iterating his complete imaginative and emotional involvement in each film and the practices of those working with him.
The exhibition also catalogues his obsession with the technical equipment for film recording which he purchased and employed across his career, through his beloved Arriflex and Mitchell BNC cameras and the adapted f/0.7 Zeiss lenses which characterise the visual integrity of many of his images.
What becomes apparent in the first exhibition room is the depth of his intellect and knowledge, built up around every project and supported by all the objects that he surrounded himself with. By making his research physical, its plain to see he could recollect and repurpose his references into a production, as a recollection of everything he intended to achieve on each film. What is remarkable about this strategy, is that he worked with some of the world's best designers, authors, art directors and cinematographers of his generation, employed precisely because they knew more than he did about each of their practices and he could learn from them. It is clear from the exhibition that he gave designers such as Saul Bass, Eliot Noyes, Ken Adam, Tony Masters, Milena Canonero and many more beside them, the space to achieve great work but pushed and motivateted them, giving his attention to stretch their capability into new inventive realms and innovate in ways, that stand the test of time.
In many ways the exhibition characterises a 'golden age' of analogue film-making, where pre-production defined everything that could or would happen. In delivering to an editing stage, his best takes, he would construct the intent of his original design. The importance of this endeavour cannot be overlooked and the exhibition provides an education in how Kubrick maintained directorial control over the evolving process of film production across its many disciplines to control all the inherent detail using models, experimentation and ultimately time, achieved with sufficient budget from the Hollywood Studios.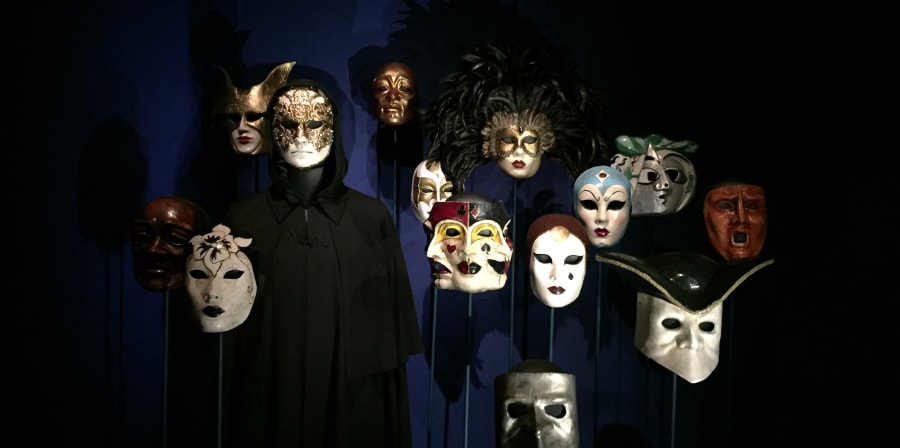 The exhibition moves from editing and design through to each of his major films, focussing on the ideo-synchracies of his interests that defined Kubrick's approach with each of the designers he worked with to create his genre-defining films. The exhibition draws together insights into his penchant for keeping things local, transforming Hatton Garden into New York or most famously Beckton Gas Works into the Battle of Hue in the Vietnam War.
Design objects and design process sit side by side in the exhibition, but between them there is always Kubrick, the design agency - who through the tenacity of his intent to envisage the world in a specific way, changed the world of his generation and their progeny. As a child who's first film experiences were Stanley Kubrick films, the archive and exhibition provide a design memory, not solely of one of the greatest auteur directors who we like to call our own, but of a cultural memory of what can be achieved when an individual expresses their personal sense of imaginative freedom to think differently and through their own accord to challenge the conceptions of all of us who make a culture and a society.
The Stanley Kubrick exhibition is a must-see for all young film-makers because it shows the power of media to change a cultural heritage through possibility, one achieved by looking back as well as forward from a present time and situation. When making films, I often find myself in situations where an opposition needs to be overcome and ask myself, "What would Stanley do". This is an opportunity to find out.
More images from the exhibition