The UAL Graduate Showcase created with IBM launched at the end of July, displaying the outstanding and inspirational work of our graduating students.
Illustration at Camberwell takes an innovative and experimental approach to the broad practice of Illustration.
Take a look below at a selection of work by Camberwell's graduating Illustrators.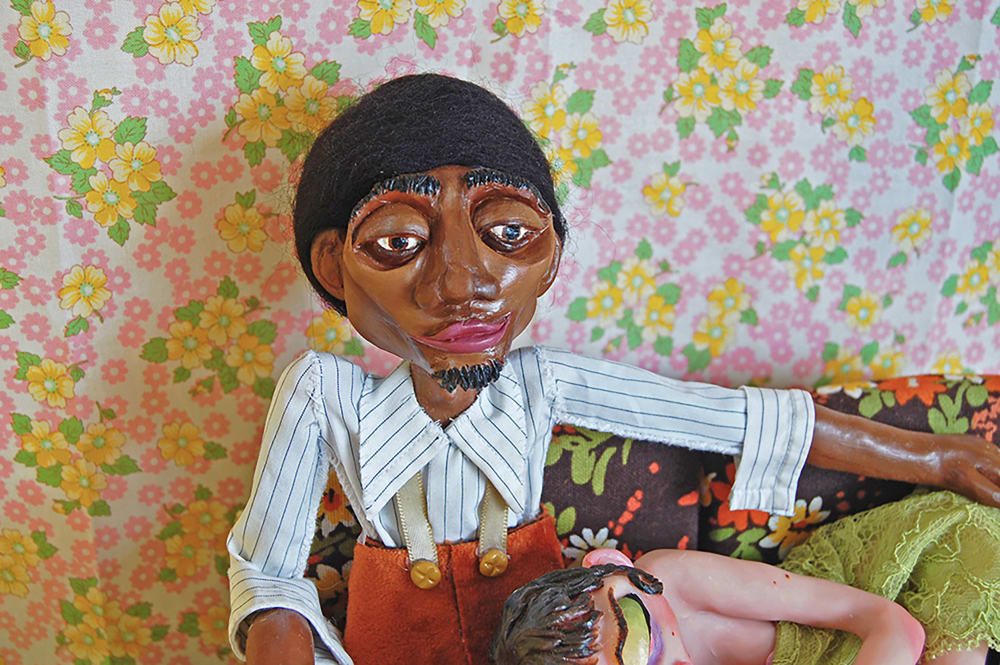 BA Illustration graduate Fae Sharples has created After the Party, incorporating model-making with photography and digital animation to create scenes narrating the moment of limbo after a party has ended.
"I've always found the limbo between the inebriated and hedonistic nature of the night before and an approaching sobered reality a particularly interesting and specific space in time. After the Party was a way of tying together many of my interests, themes and influences from Abigail's Party (the 1977 Mike Leigh play for stage and television) and pineapple and cheese hedgehogs to cinematic scenes in my favourite films. All of these went into this project as a sort of labour of love."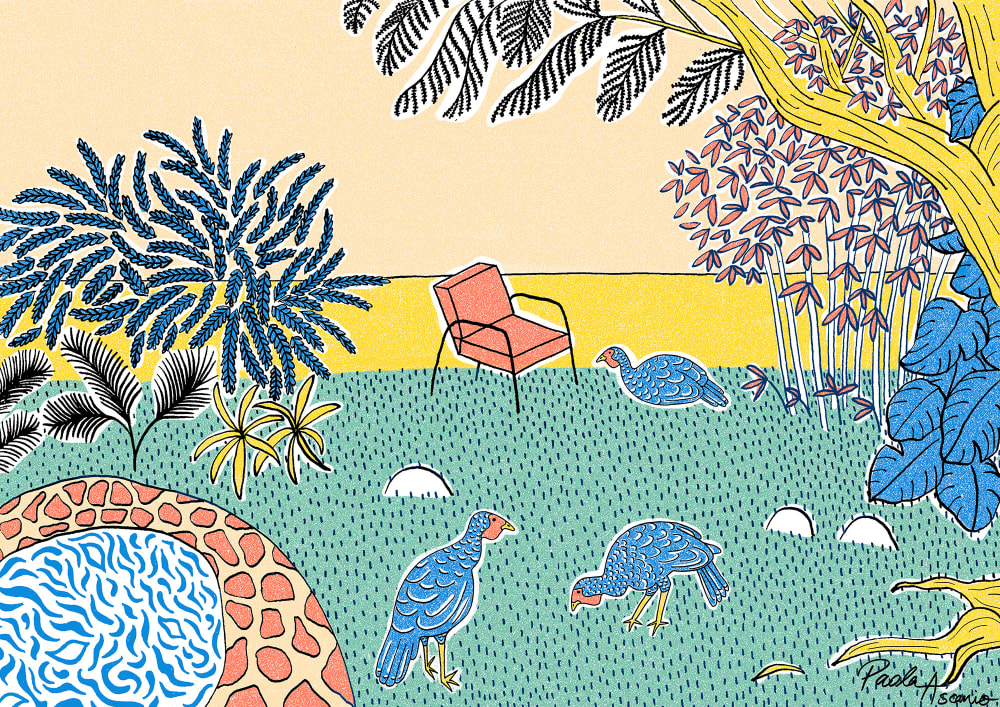 Graduate Diploma Illustration graduate Paola Ascanio's project Tenerife, Canary Islands adapted and emerged during her time in lockdown.
"Because we weren't able to travel, I decided to create some illustrations inspired in my hometown. This gave me a feeling of comfort and motivation, which made the lockdown a bit easier. The use of colour and composition submerged me into the pictures and created a different world. I am always looking for new forms of expression and materials."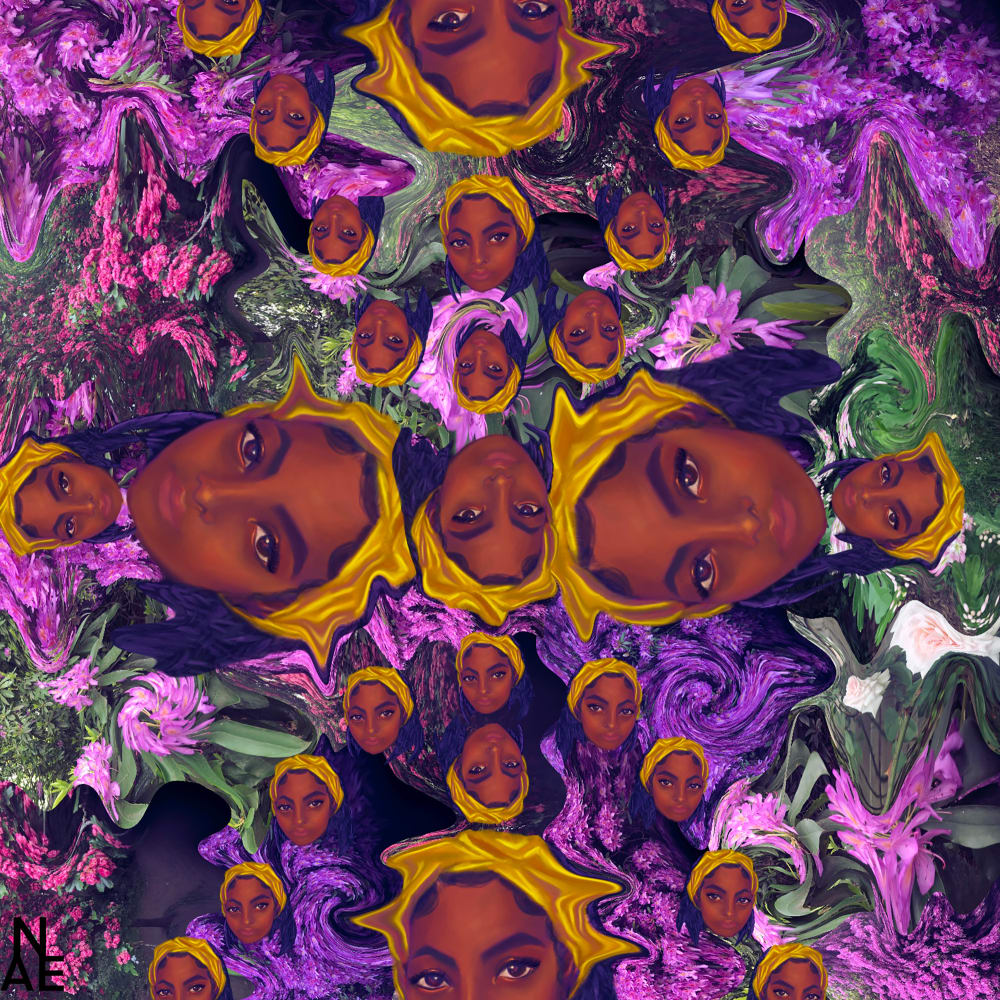 Nayara Assan Ettienne created a series of satin customised headscarves during her BA in Illustration, linking to her own heritage and her own personal hair journey.
"I use my designs as a way to shed light on contemporary racial issues - natural hair carries importance with me as it is a crucial feature of my heritage, something I am proud of. It also links in with my own personal hair journey of self -love. Throughout my time at Camberwell I have been experimenting with natural hair and different hairstyles and protective methods."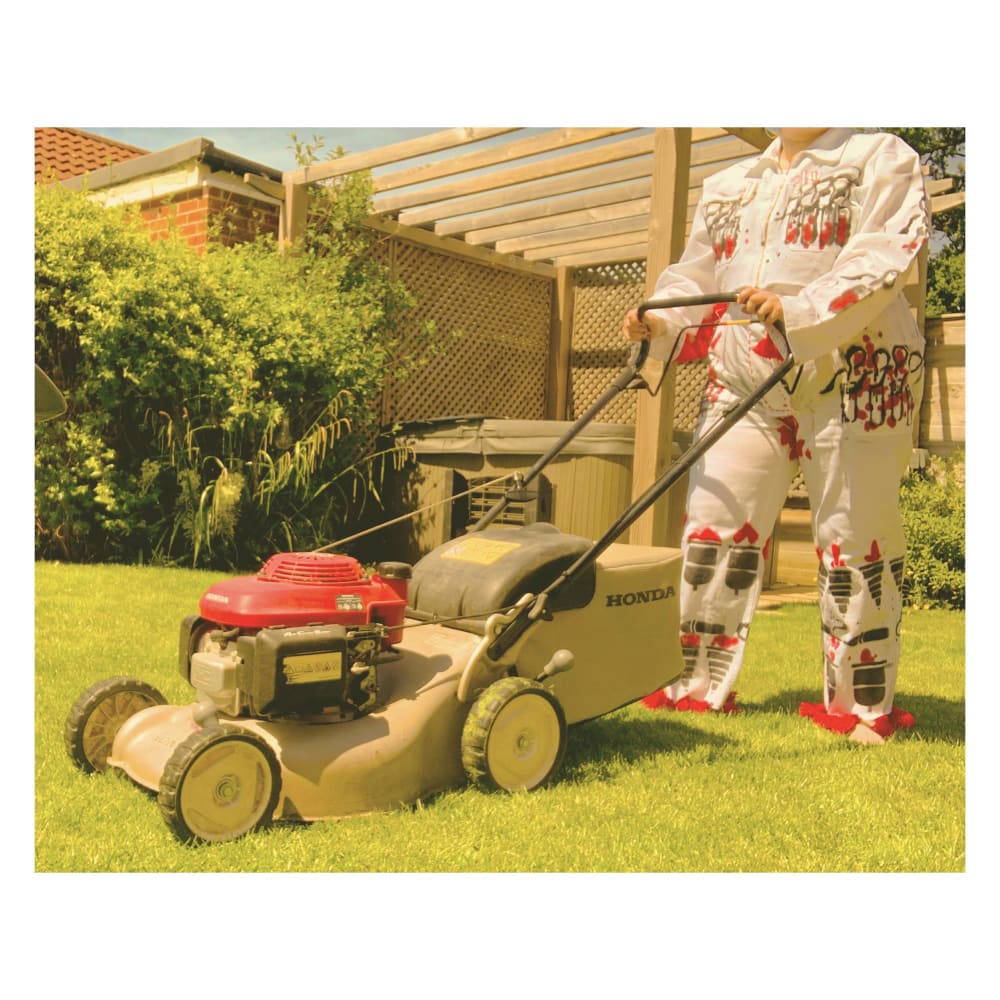 FDA Illustration student Elizabeth Murray was inspired by the lack of education about menstruation for her showcase submission It's A Woman's World, Period.
"I remember being in primary school and we had one 20-minute session about periods, where the boys and girls were separated into two rooms. I remember feeling so panicked because I was unaware of what would happen to my own body or what to use or what's right for me. So, when it did happen to me and because I didn't really know what was going to happen, I would have the rare 'leak' through my jeans. I always felt ashamed by it, because it's the way that society teaches you that you should keep it 'discreet' or that it's disgusting. I was really fed up of being disgusted by something which I couldn't help, because it's natural."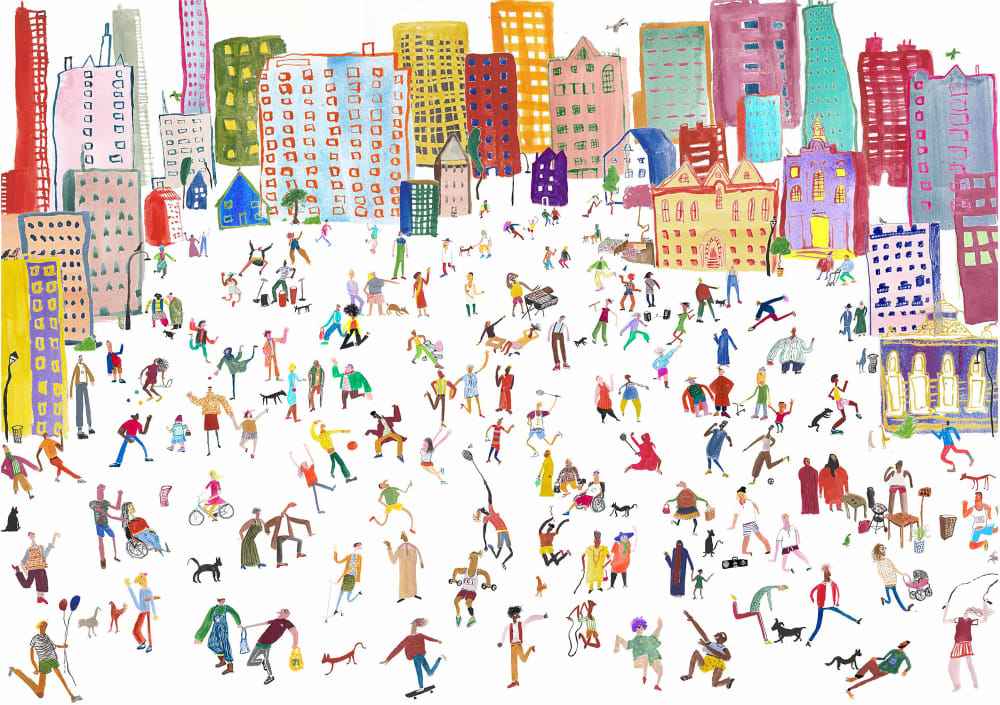 The Association of Illustrators selected BA Illustration graduate Rory Wynn as one of their 10 UK Illustration Graduates to watch in 2020. Rory's illustration Wonky People caught their eye on the online showcase.
"I enjoy making simple, accessible works with an emphasis on connectivity, silliness and freedom. My works are often plugged with humour exploring play, power and politics, poking fun at the taboo and often provides a social commentary."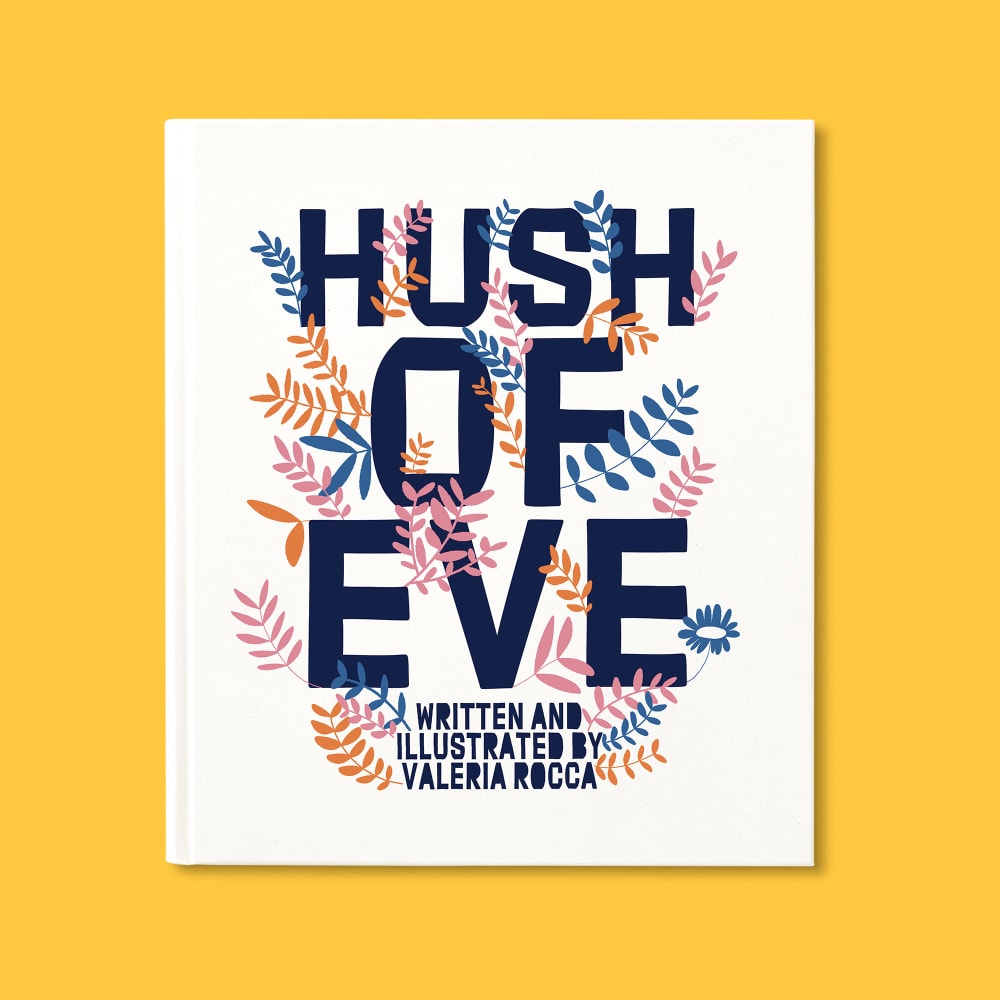 BA Illustration graduate Valeria Rocca's final piece Hush of Eve is an Illustrated book inspired by the story of Eve and The Garden of Eden.
"This piece explores the dynamics and concept of the Garden of Eden. I saw myself in Eve, in her solitude, in her confinement in a garden, in her desire to escape, to go out and experience the world. I began to imagine and collect her thoughts, her desires, and her perplexities. I began to write as if it were a personal diary of what it feels like to be Eve."
"This work allowed me to analyse not only the dark side of loneliness but also its timeless beauty and its human side. Nature has a clear role in Eve's life, it is the only reason for joy. Yet, somehow Eve makes a mistake, that is, she forgets nature's role, so much so that she is willing to give up everything in order to take her freedom."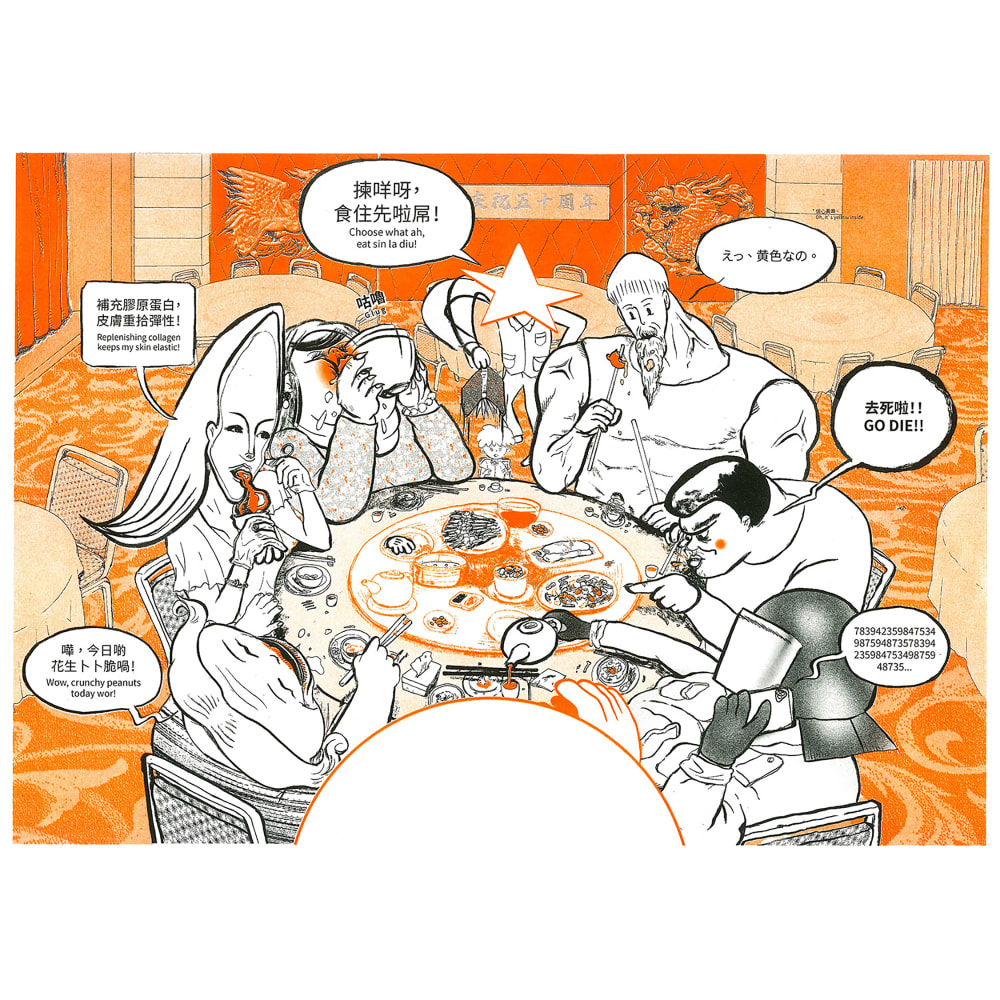 BA Illustration graduate Kayla Lui has created an experimental comic book titled Dailongfeng Restaurant.
"I began to caricature characters inspired by Instagram AR face filters. From them, a story started to emerge and I began to pen out storyboards. Drawing references from recent socio-political events in Hong Kong and Cantonese culinary culture, I am exploring whether rebellious characters in visual narratives can break out of their frames. I am developing towards risograph printing and small-press publishing next year."