Wrestling with who we are is a lifelong journey, and it can be confusing to pick a strand of our identity to explore, without resorting to clichéd outcomes. However, the process of researching these themes can be cathartic, and looking to other artists and designers who have already made an example of this can be more helpful than we imagine.
Below are 5 creative practitioners that convey different aspects or intersections of their identity through a number of different media. From murals to makeup, allowing ourselves to use the tools we feel most comfortable with provides a platform from which to explore subjects we may find challenging. The result is often unique and original work, which sparks a pang of resonance in the onlooker. Some of the most successful work is that which an audience can relate to. By finding work we ourselves identify with, we can begin to create in a way that communicates more directly with our audience.
Jasmin Sehra: Illustrator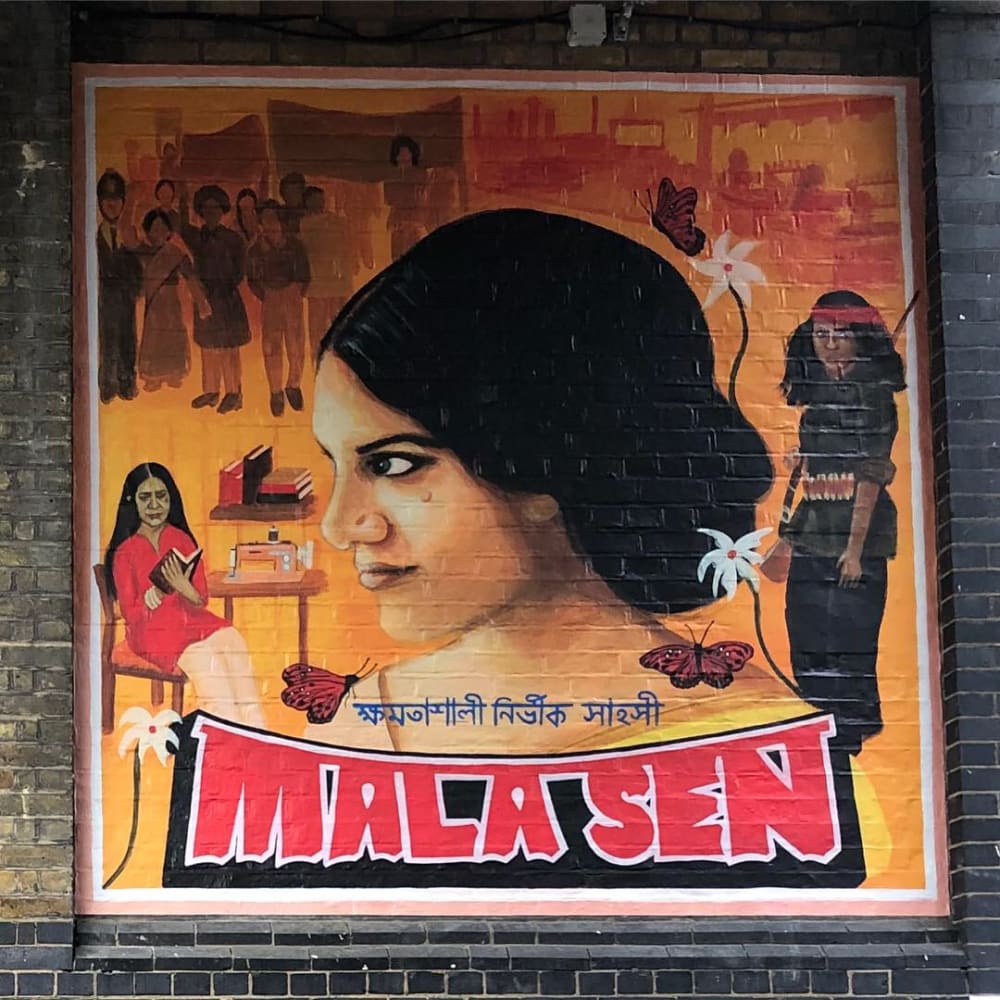 As part of the LDN WMN project run by Tate Collective and the Mayor of London, 20 women and non-binary artists were asked to create work inspired by unsung women heroes from London's history. Jasmin's vivid mural sits on Brick Lane, featuring Mala Sen, a writer, human rights activist and women's rights campaigner who was part of the British Black Panther movement. Wanting to pay homage to Sen as a 'symbol of unity', Jasmin stayed true to her style and created a vintage Bollywood inspired mural. Sen's portrait is located above descriptions of her character in Bengali, as well as her name in bold lettering.
Zanele Muholi: Visual activist
Muholi's 2017 exhibition, 'Somnyama Ngonyama, Hail The Dark Lioness', at Autograph ABP brought to life a series of over 70 self-portraits. The gallery's website states that: "Muholi uses their body as a canvas to confront the politics of race and representation in the visual archive. The hard-hitting portraits present contested portrayals of the Black body and ask, "critical questions about social justice and human rights". They evoke a powerful response in the onlooker and encourage them to consider their relationship to the work. Muholi's wider body of work is concerned with the intersection of sexuality and race, exploring the bigotry towards the LGBTQ* community in their var/www of South Africa.
Discover more about Zanels's work and their exhibition at Autograph ABP
Find out why Zanele describes them self as a visual activist on The Pew Centre for Arts & Heritage website
Umber Ghauri: Makeup artist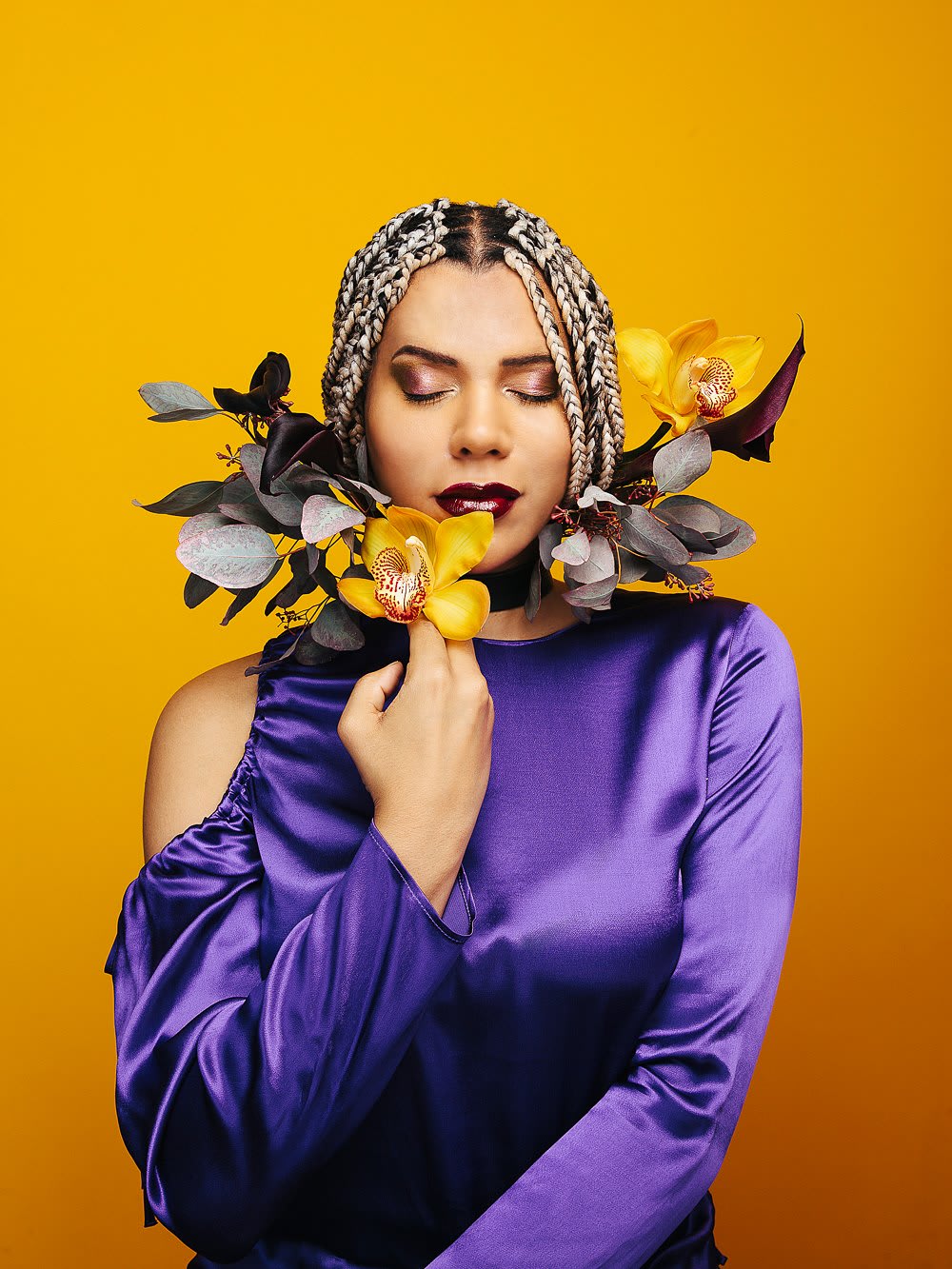 In a recent collaboration with photographer Eivind Hansen for UN Women's #orangetheworld campaign, Umber utilised makeup as a tool to raise awareness of violence against trans women. Featuring Munroe Bergdorf, Charlie Craggs and other trans women as models, the project drew attention to the fact that trans women are exposed to disproportionate levels of violence globally. Umber says of the project: "We chose to photograph these women in a way which focused on their beauty, strength and joy in order to depict trans women in a way we don't often get to see; as women worthy of love."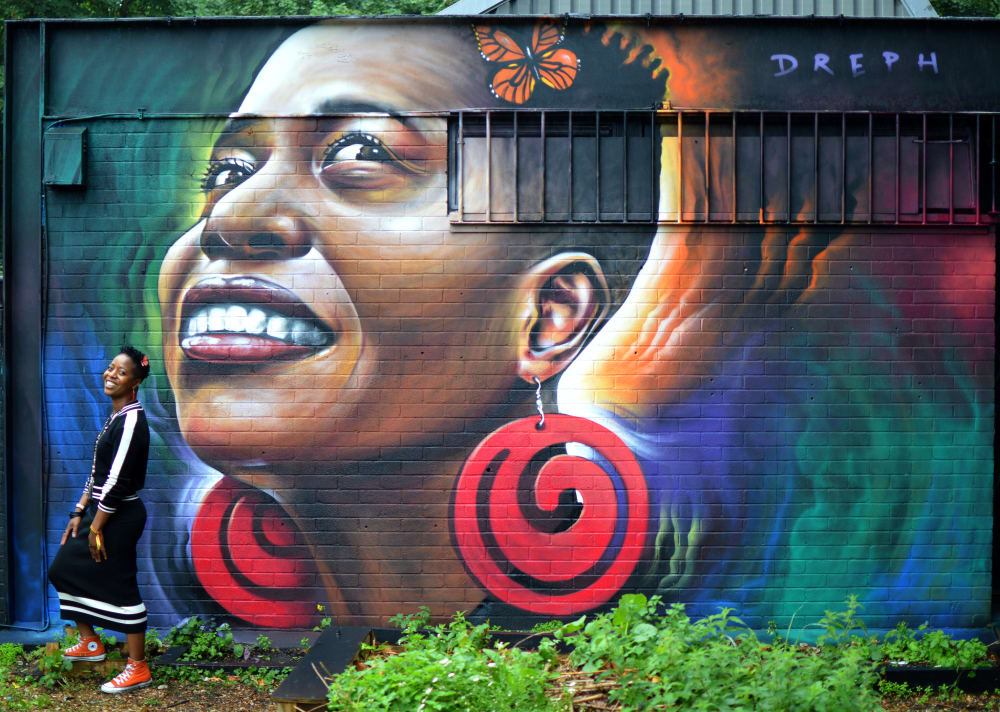 Through his 'You Are Enough' series, artist Dreph uses graffiti as a vehicle to pay homage to Black women who are contributing tirelessly to their communities as well as society at large. Artist and educator Linett Kamala is the ninth subject of this project, brightening up the wall of Brixton's Street Gym. Passionate about improving the lives of young people through education and the arts, she has worked on educational assignments and creative projects, particularly with the goal of providing enriching opportunities for disadvantaged young people.
Read more about the 'You Are Enough' series on Dreph's website
Rayvenn Shaleigha D'Clark: Visual artist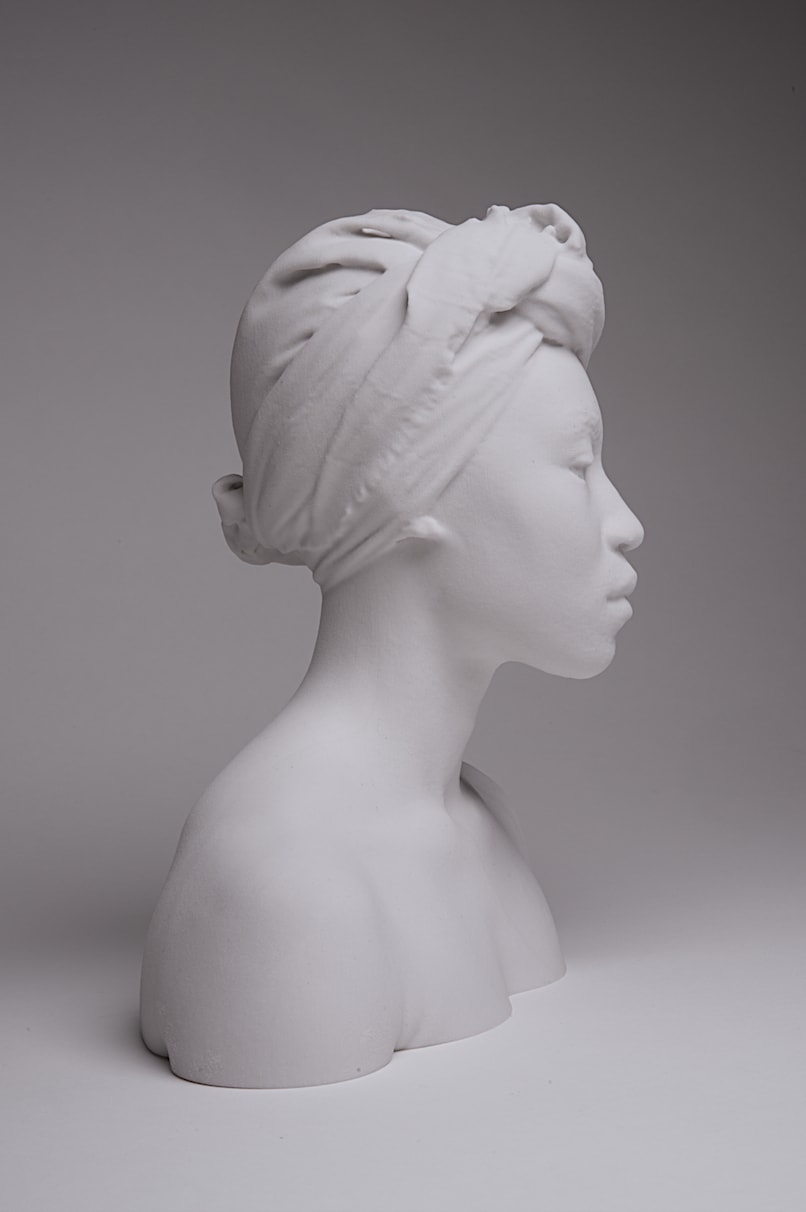 A graduate from the BA (Hons) Fine Art course at CSM who went on to complete a MA at Chelsea, Rayvenn's work has developed into a striking visual catalyst for conversations about the Black body. Rayvenn describes her work as: "a discussion of the irregular position of the black-artist who remains abstracted and marginalised in a male, pale, and stale, whitewashed art world." Taking the form of intensely precise sculptures, the audience cannot help but be drawn inexplicably to examine the nuances of each form, unpacking each layer of meaning.