Your creative future starts here:
As students on our postgraduate design courses prepare for their MA Summer Show, which takes place from 6-12 September, we spoke to MA Interior and Spatial Design student Nadina Narain about her work focussing on cultural safe spaces in her hometown of Croydon.
Can you tell us about what you will be exhibiting at the MA Summer Show?
My initial research investigated different types of cultural safe spaces, focussing on pubs, black beauty shops and fried chicken shops. I conducted my analysis of these spaces through a combination of observational drawings, models and animation. This analysis expanded my research into looking at the importance of the local high street within communities.
This has led to my final project focusing on my hometown of Croydon and its declining high street. The project proposes a scheme that introduces an expansion of valued and productive community spaces, located within the vacant units of the former Allders department store.
Chicken Shop Tales by Nadina Narain, MA Interior and Spatial Design
Chicken Shop Tales by Nadina Narain, MA Interior and Spatial Design
Can you tell us about your time at Chelsea? What opportunities has the MA Interior and Spatial Design course given you?
Having the opportunity to use the facilities in Chelsea's Digital MakerSpace was a great opportunity to learn how to model for 3D printing and how to use the printers independently.
Also having the opportunity to work with textiles and graphics students for our interim show was an exciting way to explore interdisciplinary collaboration.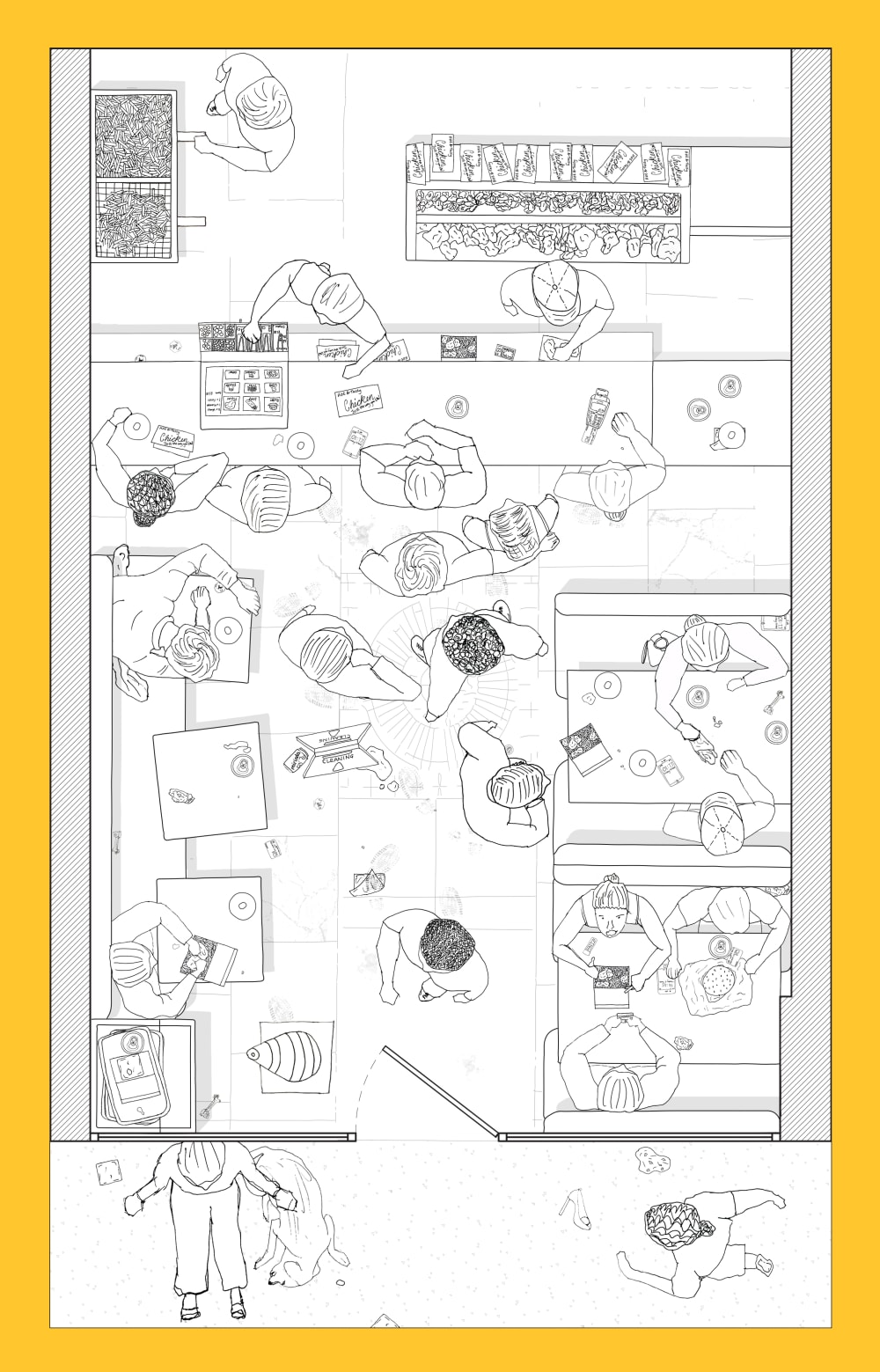 What have you learned from these experiences?
MA Interior and Spatial Design has given me the space and encouragement to develop my hand drawing style, which has in turn pushed my final project to become playful and concentrate on the narrative of the spaces. Throughout the year I have built the confidence to experiment with different materials and practices whilst challenging myself as a designer.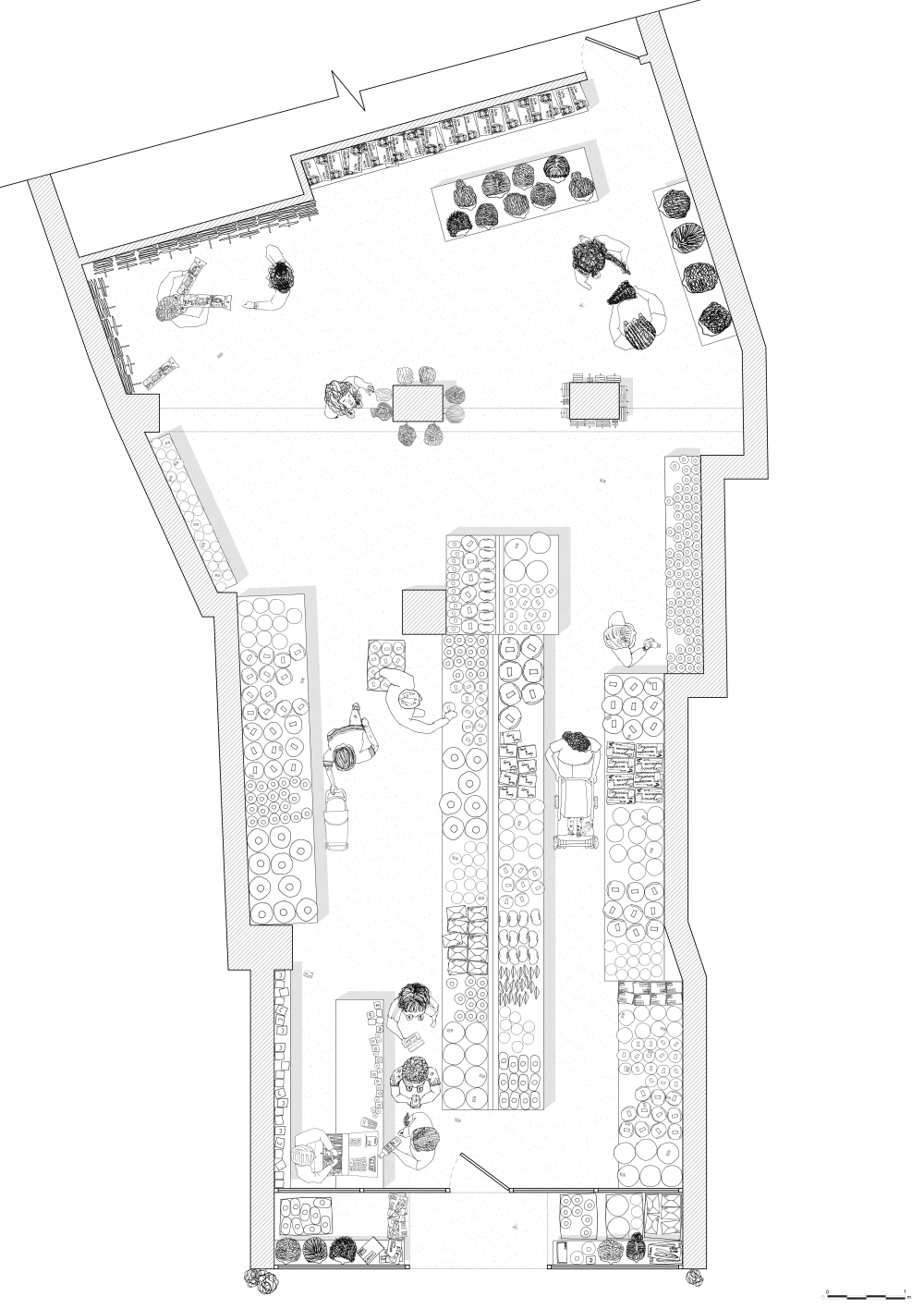 What have you learned from these experiences? How do you think they will be useful in your future practice?
Studying with people from different design backgrounds has helped my collaboration and teamwork skills which will be useful when working in a professional environment. My focus on community projects is something that I'd like to carry through into live projects, working at a studio that prioritises the social impact of design.